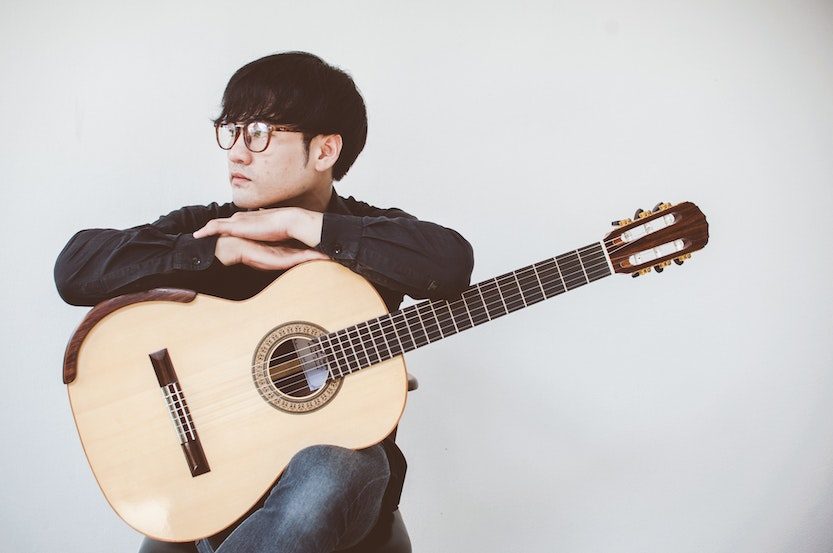 In this article, we'll cover what exactly DADGAD tuning is and how to do it, and then we'll look at some of the songs you can play using this alternate tuning. 
What is DADGAD Tuning?
DADGAD is an alternative tuning that is also known as Celtic tuning because it's commonly used in, well, Celtic music. That said, you'll also find it in Indian and Moroccan folk music. 
What you'll get when you play the strings is an open D chord. But it's a suspended chord, which means it's neither major nor minor — great for fence-sitters. 
How to Tune Your Guitar to DADGAD Tuning
You can tune your guitar to DADGAG by adjusting the tone of your strings, starting from the top, to D2-A2-D3-G3-A3-D4.
You can quickly do this with the Roadie 3, or alternatively watch this video tutorial:
5 DADGAD Tuning Songs to Learn 
We've rounded up an eclectic mix of artists and genres for this list, and yes, Ed Sheeran is included. Don't hate, appreciate, and start incorporating these songs into your repertoire. 
1. Ed Sheeran – Photograph
This emotional ballad from the hit-maker is a great way to get the blues out of your system while putting the DADGAD tuning to good use. 
Need the tabs? Check them out right here.
2. Jimmy Page – White Summer
Jimmy Page from Led Zeppelin was one of the guitarists that really made the DADGAG tuning popular among mainstream musicians. Also, this is an awesome solo. 
Need the tabs? Check them out right here.
3. Led Zeppelin – Kashmir
Led Zeppelin deserves a second entry on our list purely because of their dedication to the DADGAD tuning.
Need the tabs? Check them out right here.
4. Neil Young – Goin' Back
The lyrics for Goin' Back are sufficiently apocalyptic for the current situation, so have a go at incorporating this into your next Corona-session. 
Need the tabs? Check them out right here.
5. Steel Panther – That's When You Came In
Steel Panther is not for kids. But this tune is definitely something that lends itself to the DADGAD tuning, so try it out once the little ones have been put to bed. 
Need the tabs? Check them out right here.
Need Some Help Tuning?
Hopefully, these DADGAD tuning songs should be enough to keep you busy for the rest of the week. Remember that you can quickly switch between different tunings with a Roadie 3, so you'll spend less time on tweaking pegs and more time practicing actual songs.
Enjoy, and watch this space for more lockdown listicles!