Five Impressive Hard Guitar Songs Covers
by Rodrigo Sanchez, Jan 11, 2021 . 5 min read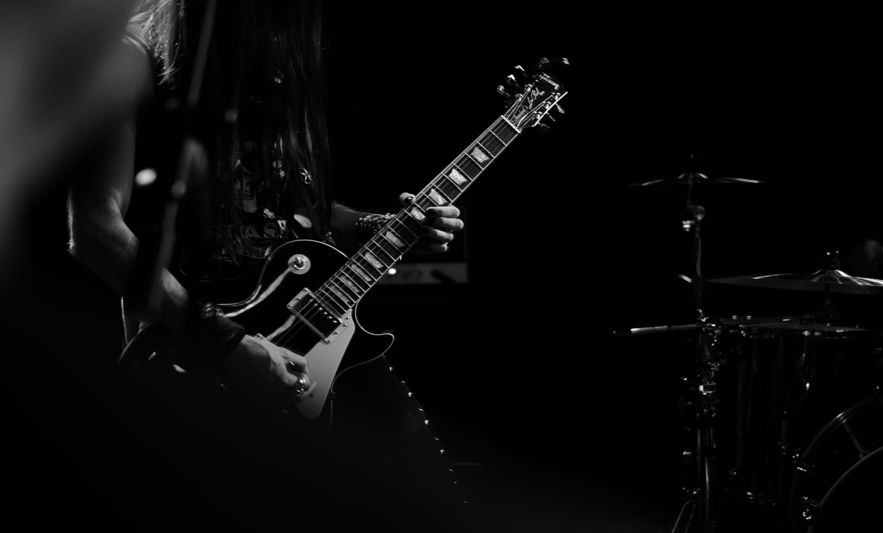 It takes a special musician to do hard guitar songs covers. On one hand, these challenging guitar song covers can represent the pinnacle of technique,
expression, and musicality. Also, some of these songs can be long term goals for serious guitar students. And that includes professionals and amateurs. On the other hand, these songs demand a sharper focus than traditional songs. In other words, knowing six chords and one blues lick won't cut it here. However, working on hard songs can improve your guitar playing severely. 
You can learn a great deal about theory, technique, and style when working on demanding songs. There is also the satisfaction of knowing to play a particular hard song well. And yes, you will have to sit down and spend some quality time with your instrument in order to make this work. No, this is not as comfortable as watching Netflix and drinking beer, but it is well worth it. Here are five impressive hard guitar song covers. 
What's the point of starting this list with a not-so-hard song? I wouldn't disappoint you like that, so here you go. One of the hardest songs, written by virtuoso Chick Corea, and played by virtuoso jazz fusion guitar master Al Di Meola. Di Meola makes professional guitarists sound like they are just learning the pentatonic scale. He is a shredders' shredder. This cover of "Señor Mouse" is featured in the classic 1978 album Casino, that helped cement Al Di Meola as a new guitar hero.
What happens when you put three of the greatest guitarists that ever lived together onstage? The Guitar Trio, composed of flamenco virtuoso Paco de Lucía, jazz idol John McLaughlin and the aforementioned Al Di Meola, this trio was a sight to behold. At times it was beyond beautiful, sometimes just thrilling, and occasionally it was a show-off contest of who was the fastest. In any case, this cover of Luis Bonfa's "Manha de Carnaval" (a popular jazz standard) has an exhilarating rendition with these three master guitarists. 
A fantastic solo-guitar rendition of Michael Jacksons' classic song "Man in the Mirror". Tuck Andress displays superior musicality, sensibility and good taste in anything he does, and this one is no exception. How can a song made famous by a pop superstar, recorded with full band and production, sound so good on just a guitar? Not only is Tuck Andress a master at playing solo guitar and beyond, but he is also an incredible arranger. His version of "Man in the Mirror" should be studied in guitar music schools across the globe. 
Guitar extraordinaire Bill Frisell took a Beatles anthem and put his stamp on it. And the result is incredible. Easier said than done. If you are going to cover such a well known song, you have two challenges: first, give the song its due respect by interpreting it adequately. Second, you have to give it your own personality. Bill Frisell excels in both aspects and then some. No shredding here, just a masterclass in good taste and musicality. 
When Eddie Van Halen exploded onto the scene, he marked a before and after for the electric guitar. The piece "Eruption" was one of the many that showcased Van Halen's fearless and virtuosic playing. "Eruption" quickly became a piece that many guitars attempted to play. However, most failed. But not Paul Gilbert. He is a guitar virtuoso that can seemingly play anything he wants, and excel at it. Not only does he do a great job covering "Eruption". He also does it completely relaxed as if it was just as natural to him as breathing. It probably is it is. 
Hard guitar song covers are a litmus test. They can be so much fun to attempt, yet so frustrating to actually play well. But I have a secret weapon that will make it possible for you to play all of the above and beyond: it's called practice. You might have heard of it. You might be asking, "but how much practice?" The short answer is a lot of practice. All of the guitarists above practiced like their careers depended on it. Because it did and still does. They took the necessary steps to become professionals. All of them went through periods of time (sometimes years) where they practiced six to 13 hours a day. I know that is a lot. And that is precisely why they tour the world and we look up to them. So get to work! Feel free to leave us a comment.  
Get our free Alternate Tunings Guide!