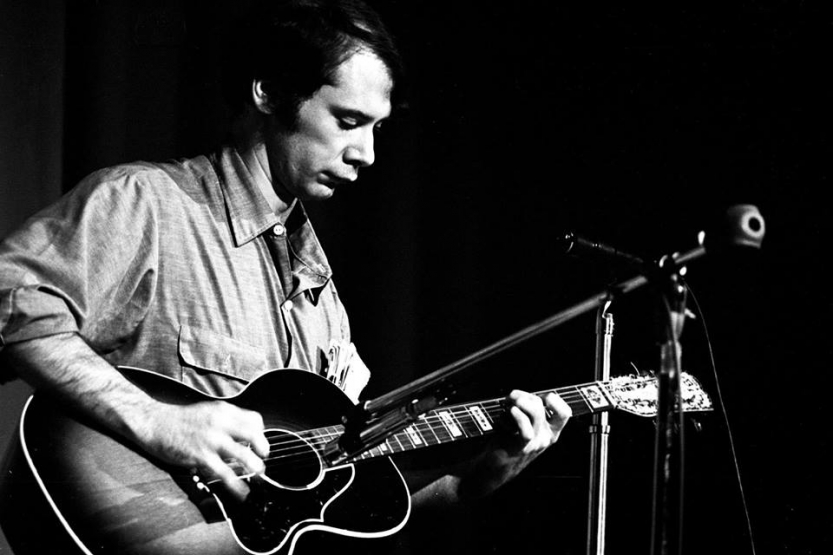 Today we're going to listen to some John Fahey — old, but gold. It's also a great opportunity to check out the Open C alternate tuning. Here's how you change your guitar's tuning to Open C using your Roadie:
#1: Turn on your Roadie
#2: Open the Roadie app
#3: Go to Tunings
#4: Select 'Open C'
#5: Put Roadie to tuning peg
John Fahey ranks as number 35 on the Rolling stone list of "The 100 Greatest Guitarists of All Time", and no wonder. The guy is the godfather of American Primitive Guitar, which is a fingerstyle guitar music genre. Primitivism didn't originate in the music industry, but rather in the fine arts space. So what's American Primitive Guitar? Does it involve playing tunes on a badly constructed DIY guitar made out of wooden boards?
Actually, no. What Fahey did was create avant-garde and neo-classical (yes, those are genres) music using fingerpicking techniques from the country and blues scenes. The style involves a lot of dissonance and minor tunings. As a minimalist, Fahey was a fan of the space in between the notes, which he regarded as much part of a song as the notes themselves. A bit like negative space in graphic design. Fahey's innovative work became popular, and spawned other musicians like Leo Kottke and Peter Lang who used the techniques throughout the 60's and 70's.
It has to be heard to be understood, so check out Fahey's song 'Poor Boys Long Way From Home':
Fahey was very inspired by the likes of Delta blues musician Charley Patton, and if you listen to some of Patton's music you can hear the similarities:
Fahey, of course, did not pull a Led Zeppelin and outright steal the work of others. Rather, he put his own twist on the blues classics and thus gave birth to the American Primitive Guitar genre. Like Joni Mitchell, who we've recently covered, Fahey was a fan of alternate tunings. His favorite, however, was the Open C (CGCGCE). You can hear this alternate tuning on several of his songs, most notably 'Sunflower River Blues':
You can also hear it on 'Funeral Song for Mississippi John Hurt':
Unfortunately, John Fahey is no more — but his website is. There is a section just for guitar players, and you can check out his guide to C tuning here. You can also check out our Complete Guide to Guitar tuning here.