The 5 Best Tuning Pegs for Your Guitar
by Rodrigo Sanchez, Aug 4, 2020 . 4 min read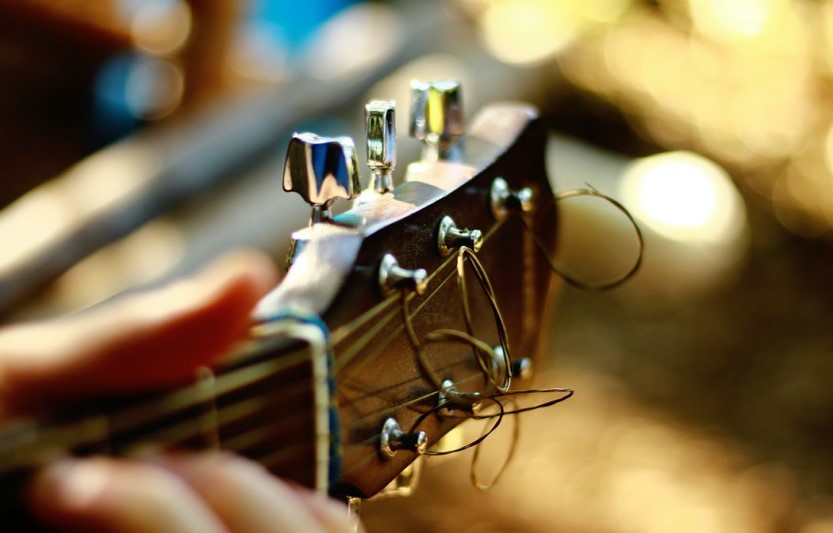 Tuning is crucial. And it turns out, no one is more obsessed with tuning than a guitarist. Guitar players check their tuning excessively and for good reason. If a single string is out of tune, it can completely ruin a song (as well as your reputation).
However, once you tune your guitar, it should stay in tune. The ability to stay in tune is one of the distinctive traits of professional guitars. And also of a good guitarist. Tuning pegs play a key role in keeping your guitar in tune. Believe me, a set of tuning pegs is not the item you want to skimp on.  Here are the best tuning pegs for your guitar.  
Grover is perhaps the best-known maker of tuning pegs. They've built a reputation of excellence, durability and reliability during decades. You'd expect the best from a Grover product, and they typically deliver on that promise. The Grover 502 C Roto-Grip set comes with all the tools you need to set them up in a relatively simple process. Simply said, you can't go wrong with these. 
Another top name in the industry, Schaller is associated with long-standing German quality and craftsmanship. These are pricey and thus typically used on high-end guitars. They are regarded as the best option by many players. And of course, if you want the best, you'd have to pay for the best. These tuning pegs are not cheap but they are worth every penny.
You knew Fender was not gonna be left out of this party. Fender Locking Tuners are solid and do a great job. These locking tuners come standard in guitars from Fender's American Deluxe line. As the name implies, these are locking tuners (like all on this list), not traditional ones. The former are more efficient as they make the strings easier to tune and also keep them tuned for longer. However, some players that favor vintage guitars do not like how locking tuners look. Locking tuners usually don't have that vintage look, and for some this is a major turn-off when it comes to replacing their vintage electric guitars with new tuning pegs. Performance-wise, the verdict is in: locking tuners are far better than traditional ones. I just say this in case your goal is to keep your guitar in tune.  
Sperzel is the company that first introduced locking tuners to the market almost 40 years ago. Since then they have developed a stellar reputation as a top-notch tuning peg producer. Their tuners are compatible with different headstock configurations such as 6 or 3 x 3. What that means is that Sperzel tuners will work fine with most major brands of guitars, such as Fender (Stratocaster, Telecaster, etc), Gibson (Les Paul, SG, etc), Ibanez, Paul Reed Smith and more. Definitely one of the best in the business. 
One of the best options when it comes to tuning accuracy and consistency. Graph Tech developed a custom gear ratio technology where it equates each turn of the machine head as a whole tone. This makes it much easier to change tunings. This is major if your setlist includes a song where the low E is dropped to a D, or perhaps an alternate tuning altogether. It is also great if you just want to always be in tune. 
The importance of being in tune cannot be overstated. As guitar players, our tuning can suffer from a variety of reasons: weather changes, string replacement, accidental hits on the guitar (intentional too), etc. It is imperative that we take all the necessary precautions to stay in tune. Besides getting a good tuner, investing in a good tuning peg system is important. Leave us a comment below on what tuning pegs you're looking at.
Get our free Alternate Tunings Guide!