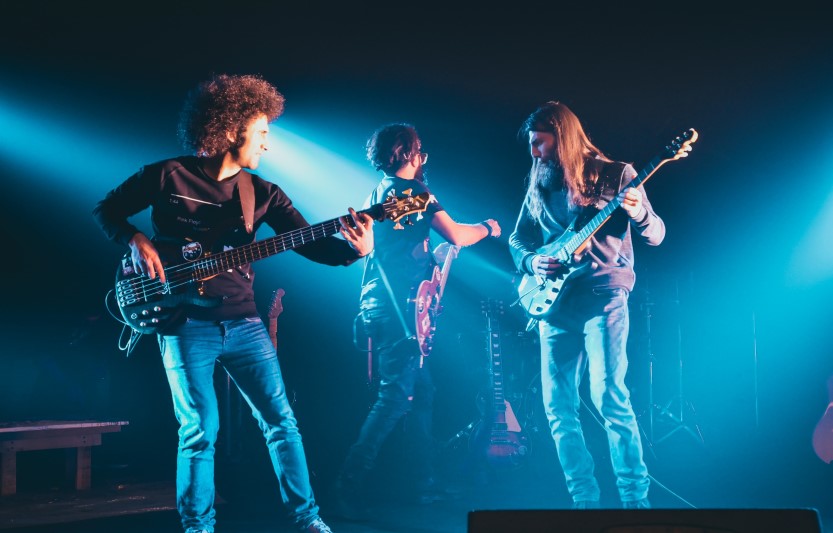 The top 5 young guitar players today seem to defy the odds. You need a lot of time to get really good at something like playing an instrument.
But the young guitarists in this list have achieved a high level of ability in the instrument quite early. Some of them are in their 30s, others in their 20s. 
Naturally, if you practice eight to twelve hours every day for five years, you too will become an incredible guitarist. Do the math, and you'll see that those numbers quickly add up past the 10,000 threshold cited for mastery. Obviously, almost nobody can keep that level of commitment for years, especially at a young age. However, the few that can, rise to the top of the crop. Here are the top 5 young guitar players today. 
Orianthi
Australian-born guitar phenom Orianthi first came into prominence with the movie This Is It. The movie showcased her in the rehearsals for one of the most coveted and competitive jobs in the industry: as Michael Jackson's guitarist. Orianthi then went on to become rocker Alice Cooper's first female guitarist ever, elevating her status even more. Today, Orianthi is an accomplished solo guitarist and keeps impressing audiences with her incredible technique, tone and musicality.
Nita Strauss
Nita Strauss took over Orianthi's position as guitarist for Alice Cooper once the Australian shredder decided to go solo. This put Strauss on the map and made her one of the first women to have a signature Ibanez guitar as well as a Dimarzio pickup endorser. Nita Strauss is a fantastic player with uncanny technique and one of the top metal and rock guitarists today. Besides touring the world and recording with Alice Cooper, Strauss also records her own material and tours.  
Julian Lage
Julian Lage is an exceptional guitarist and one of the most renowned jazzists today. A child prodigy, Lage performed at the Grammy Awards when he was 12 years old. Even more impressive, he became a faculty member at Stanford University at age 15. Lage has performed with jazz icons such as Gary Burton, Terri Lyne Carrington, and Dave Douglas. He is one of the best jazz guitarists to emerge in the past 40 years and continues to work prolifically as a sideman as well as a leader of his own project. 
Carmen Vandenberg
Carmen Vandenberg became known in guitarist circles after working with one of the greatest guitar heroes of all time: Jeff Beck. Vandenberg co-wrote the material for Jeff Beck's 2016 album Loud Hailer. In 2019, her band Bone UK released its first, self-titled album which earned them a Grammy nomination. 
Ingram grew up in the blues heartland of Mississippi and still is determined to keep the tradition alive and bring the music to a new generation. Ingram's talent gained him recognition almost immediately. Two moments that marked the career of this young guitarist was his first gig at 11 and playing at the White House for Michelle and Barack Obama when he was just 15. 
The top 5 guitar players today are a great inspiration for all of us. They're a testament to the power of daily practice and discipline. Naturally, a music career is a long, hard, and hazardous affair. The guitar players in this list have been doing it for a few years already, and they probably won't fade away like other child prodigies. Take the time to listen to these young players. Even more, fun, see if you can trace their influences by also listening to some of the greatest guitar players ever.