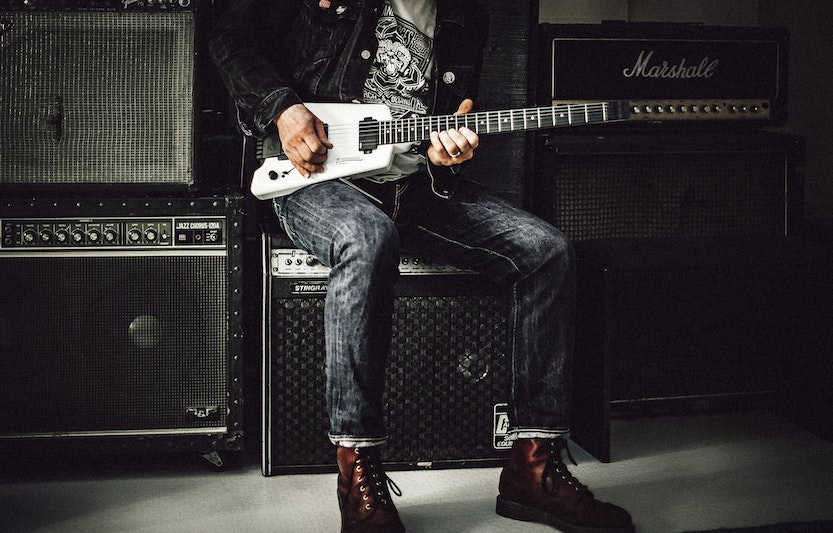 We bring you the 4 best guitar amps of 2022. Amp technology has developed immensely in the last decades, offering quality at lower prices.
Many modern amps come loaded with features like effects and vast editing options. With these amps, you don't need to buy pedals to get effects. This way you can save a few hundred dollars on your effects pedalboard, as modern amps have you covered.  
Marshall is one of the top amplifier companies in the world, with decades of tradition. Their models have produced many of the legendary sounds in rock's history, and this brand is still preferred among many musicians. This amp brings attitude and value in a convenient 1-watt model. You get an authentic rock tone in a small and straightforward amp with two channels for flexibility. This amp also comes with a line output with speaker emulation, reverb, and an effects loop. In other words, everything you need to work on any style of music at any given time.
Fender is one of the most popular guitar brands ever, and among the best guitar amps as well. It is known for its big sound and legendary tone and is as legendary as Marshall. The Fender Champion 100 is well-built and powerful, good for many types of gigs. It comes with modern features, including effects and different amp voicings.
You also get two channels with onboard effects and a classic design. The Fender Champion 100 is quite powerful and comes at a nice price. In short, a fantastic amp from one of the most iconic companies in music.
The Yamaha THR5 brings quality and flexibility in a convenient size.
This is a great practice amp that is practical but does not compromise on tone and sound. It comes with plenty of features that allow you to dial just any tone you want thanks to its editing capabilities.
The Yamaha THR5 is powered by a battery and comes with five amp models and effects, as well as USB connectivity.
In short, a great amp with Yamaha quality and versatility for any genre of music.
The Roland Cube 10GX incorporates flexibility, quality, and low cost into an excellent choice for those looking for a good first amp.
This is a combo guitar amp that comes with endless amp models and effects thanks to Roland's COSM technology. With this system, you can download new COSM amp models constantly, and directly from your smartphone. This amp also provides onboard effects and EQ that allow you to dial in your chosen tone with ease. In other words, a fantastic option for those looking for value and quality.
The 4 best guitar amps of 2022 offer fantastic value for the money. They are produced by some of the most enduring companies in music. All of the amps in this list come with features that were unthinkable just a few years ago. To make it even better, these amps come at a relatively low cost, but with quality.