5 Facts About Jazz Guitar Legend Pat Metheny
by Rodrigo Sanchez, Sep 24, 2021 . 4 min read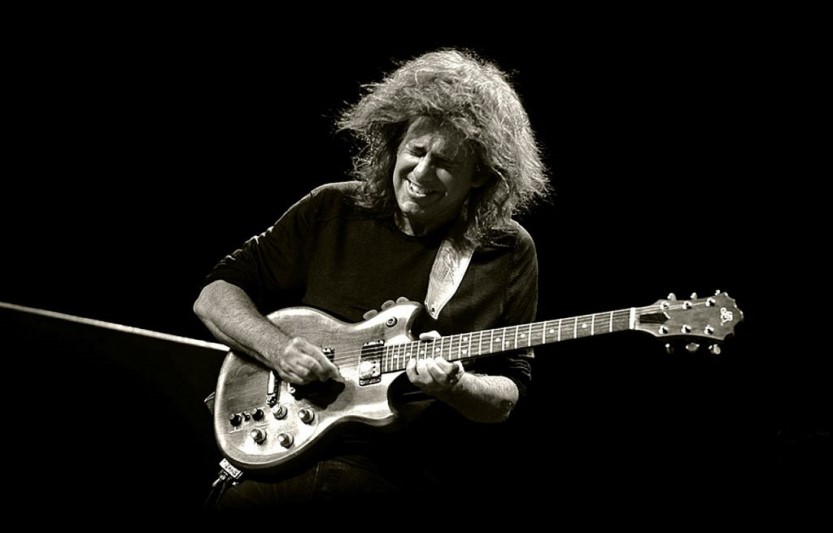 These five facts about jazz guitar legend Pat Metheny are quite impressive. They will shed some light on how a guitar prodigy from a small town in Missouri became the most successful and beloved jazz musician of his generation.
As a matter of fact, although Metheny is considered by many as a jazz musician, his reach and popularity have far surpassed any limits of musical genre. 
An undisputed master of his instrument, Metheny is a world-class musician highly regarded as a top composer and bandleader. He has been a reference for guitarists worldwide since the early eighties. Without further ado, here are the five facts about jazz guitar legend Pat Metheny. 
He was a music teacher at major universities before turning 20 years old
Pat Metheny first became known as a guitar prodigy that spent up to 20 hours a day practicing guitar in his teen years. His abilities on the instrument were quite impressive from a young age. While on a business trip, the dean of the prestigious music program at the University of Miami heard Metheny play in a Kansas City club. He then offered Metheny a full scholarship. 
However, after arriving at the University of Miami, Metheny was offered a teaching position. Shortly after that, jazz legend Gary Burton heard Metheny play. Burton was also the dean of Jazz Studies at the renowned Berklee College of Music. Naturally, he offered Metheny a teaching position there.   
He does not eat anything before his concerts
On concert days, Metheny won't eat anything until the concert is over. In other words, he wakes up in the morning and does not eat until he plays the last note of the concert. Mind you, he typically plays over 100 concerts per year (pre- Coronavirus). Why? Pat Metheny found out that he plays better when he is hungry. Wrap your head around that! The man is willing to skip eating for an entire day because he believes it makes him sound better. Talk about dedication…
He is the only person to win Grammys in 10 categories
Most musicians don't win Grammy awards. Well, Pat Metheny has 20 of them, spanning 10 categories. That is an impressive fact that shows that his peers truly support what he does, as Grammy voters are all music industry members, especially musicians. Metheny has won Grammys in categories such as Best Jazz Fusion Performance, Best Instrumental Composition, Best New Age Album, and Best Contemporary Jazz Performance, to name a few.
He warms up for at least two hours before his concerts
Pat Metheny knows the importance of good preparation. He takes his time before concerts, checking that all is right during soundcheck and preparing for two hours. Just with his eating, Metheny found that 2 hours of preparation put him in the ideal state to play. His concerts last anywhere between 2 to 3 hours. In other words, Metheny plays guitar an average of four to five hours on most days. 
He has experimented with many types of guitars and stringed instruments
Throughout the years Metheny has experimented with a wide array of guitars and string instruments. From more conventional choices like baritone guitars to guitar synthesizers all the way to highly customized instruments, he is always pushing the limits. Perhaps one of his best-known and regularly used instruments is the 42-string Pikasso guitar. It was made by luthier Linda Manzer when Metheny requested a guitar with the most possible amount of strings on it. 
These five facts about jazz guitar legend Pat Metheny show an uncommon level of dedication to music. His level of focus and intensity draw close to the line of insanity, as Metheny himself recently admitted in a new interview. His playing, compositions, career, and overall approach to music can serve as an inspiration to many. Feel free to comment below on which of these facts impressed you the most. 
Get our free Alternate Tunings Guide!