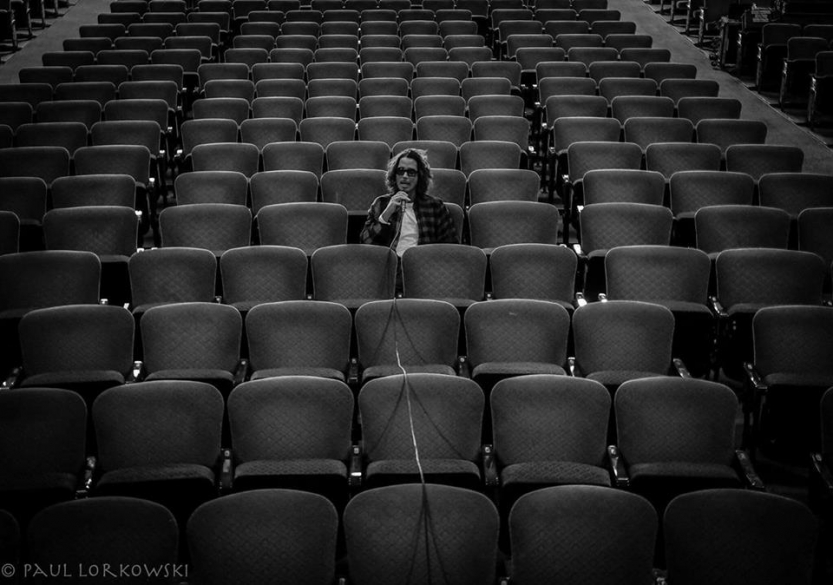 Today marks the one-year anniversary of the death of Chris Cornell. We're still reeling from the loss of the Soundgarden and Audioslave frontman, who was one of the most enigmatic performers of all time, and had one of the greatest voices of his generation. Cornell was a vocal powerhouse, and could go from soaringly powerful and heartbreakingly emotive in a single vocal performance.
In honor of the man and his impressive musical legacy, we thought we'd share five of our favorite Chris Cornell vocal performances with you, spanning his impressive career. This is hardly a definitive list – there are so many great Chris Cornell performances out there. But, these are some of the ones that spoke to us.
So crank it up loud and salute the late, great Chris Cornell.
"Slaves and Bulldozers" – Soundgarden
Filmed at the apex of grunge-mania at 1992s Pinkpop Festival, this performance finds Soundgarden at the height of their powers, touring behind the monolithic "Badmotorfinger" album. Taken from that record, "Slaves and Bulldozers" has long been a fan favorite, in no small part due to Cornell's formidable vocal performance, and this live version sees him knocking it into the stratosphere. Incendiary stuff.
"Imagine" – Chris Cornell
Covering John Lennon's "Imagine" is a mean feat, but Cornell doesn't just do it justice, he totally makes it his own. Just the man and his guitar, his soulful vocal performance is stark, bold and completely captivating. Cornell could rock out with the best of them, but that voice could completely captivate a room all on its own.
"War Pigs" – Temple of the Dog
Filmed during Temple of the Dog's reunion run in 2015, this video sees the band cutting loose on Black Sabbath's seminal "War Pigs." Cornell completely channels Ozzy Osbourne's raw, impassioned vocal from the original record and the results are a huge, dynamic display of vocal prowess. You can see how much fun he's having tearing this one up, and the vocals shine as a result.
"Hunger Strike" – Chris Cornell and Chester Bennington
Originally performed as a duet with Pearl Jam front man Eddie Vedder in the band Temple of the Dog, this live version sees Chris Cornell team up with another sadly departed vocal legend – Linkin Park's Chester Bennington. Two amazing vocal performances and some incredible harmonies – it's testament to how great the pair were, and just how much they will be missed.
Nothing Compares 2 U – Chris Cornell
Written by Prince, made famous by Sinead O' Connor, "Nothing Compares 2 U" was a bold cover choice on which lesser artists could have faltered. But, Cornell's introspective vocal performance captivates from the first bar here. Pain, heart, soul – Cornell runs the full emotional gamut in five minutes in the way that only he really could. It's "stop you in your tracks, hair stands up on the back of your neck" stuff, and a fitting way to round out this playlist.
R.I.P Chris Cornell. Thank you for the music.