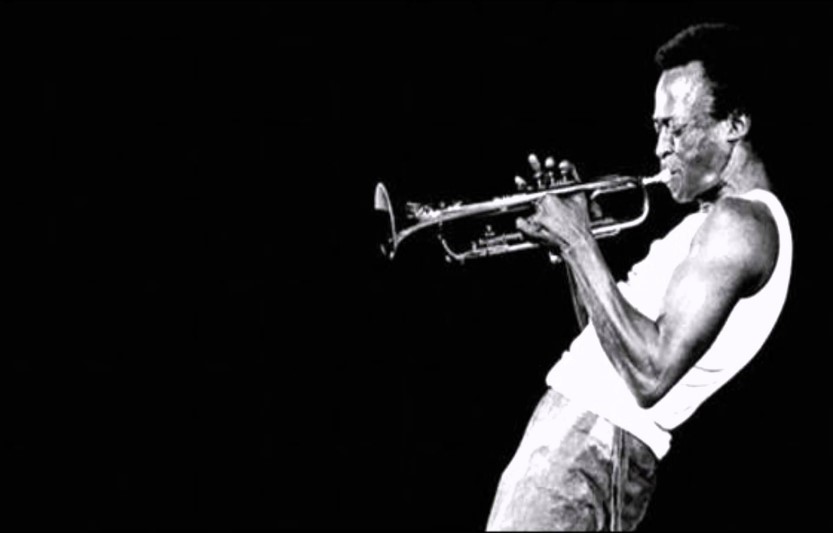 The 5 jazz albums every music fan should have are a collection of incredible music by incredible artists. These records marked a moment in history and continue to inspire generations of music lovers across the globe.
Yes, I know some of you might run the other way every time the word "jazz" is uttered, but read on and you won't regret it. I can truly empathize as I also didn't like jazz at first. But I soon learned that there are only two kinds of music: good and bad. Jazz is no exception. Here are the 5 albums every music fan should have. 
Kind of Blue – Miles Davis
This is the best-selling jazz album of all time and for good reason. Kind of Blue is a superior work of art as well as a defining moment in music. It took jazz in an entirely new direction thanks to the genius of Miles Davis. To say the music in this album is extremely tasteful is an understatement. The lyrical playing of trumpeter Miles Davis, the greatness of tenor saxophonist John Coltrane, and the incredibly joyous playing of alto sax player Julian "Cannonball" Adderley were in full display, along with the brilliant ideas of pianist Bill Evans and the eternal swing of pianist Wynton Kelly. If you want an album to make love to, Kind of Blue is the one. Risky, vulnerable, passionate, sublime, open are some of the adjectives you can associate with this masterpiece. 
Giant Steps – John Coltrane
Yup, this is the same guy I just mentioned above. Let me state it bluntly: John Coltrane was the god of improvisation in the twentieth century. Not only in jazz, but in music in general. From Carlos Santana to Michael Jackson, anybody that truly knows music has Coltrane on a pedestal, and for good reason. Giant Steps has him in his best shape, swinging hard, displaying his expertise in improvisation and taking you on a journey no other musician had ever gone on until that point. 
Getz/Gilberto – Stan Getz, Joao Gilberto, featuring Antonio Carlos Jobim
This album presents Bossa Nova to the world and made it a phenomenon. Here you have the melodic playing of tenor saxophonist Stan Getz, the soft understated singing of Joan Gilberto, and the incredibly tasteful and ingenious compositions of Antonio Carlos Jobim. It is a combination made in heaven: smooth, sensual, deep, brilliant. 
Saxophone Colossus – Sonny Rollins
Tenor saxophonist Sonny Rollins spent a year practicing the entire night under the Williamsburg bridge in New York. He did that after he was already a professional, to get even better. When he came back from that practice sting, he recorded Saxophone Colossus. It is one of the best albums ever with songs that feel so sophisticated yet soulful and smooth. Rollins plays complex bebop that is very accessible because of the conviction he plays with and his great sense of melody.
The Koln Concert -Keith Jarrett
Finally, The Koln Concert album probably never makes the top ten on any jazz list. However, I decided to include it because it embodies the principle of jazz so well. Pianist Keith Jarrett was touring heavily, tired, and with little sleep when he arrived for his solo concert in Cologne, Germany. He got extremely disappointed and worried when the piano he requested was not the one he got for this concert. The keys felt different, the piano was much smaller, not maintained well, and out of tune.
He considered canceling the concert but decided to do it anyway. To compensate for the lesser piano he got, Jarrett changed the way he usually plays. He improvised the entire concert, from beginning to end, playing in a style, situation, and context that took him way out of his comfort zone. The result? An exquisite display of ingenuity, grace, and technique beyond anything anyone could have predicted. The Koln Concert is still the best-selling piano solo concert in history and a seminal album that is nothing short of magical. 
Take the time to listen to these 5 jazz albums every music fan should have. It will make you a more discerning listener and might even uplift you and empower you. All of the artists mentioned above are some of the biggest legends music has ever seen, an inspiration for beginners to world-class musicians. Go beyond and listen to their body of work. Take your time, and remember to enjoy every minute of it.