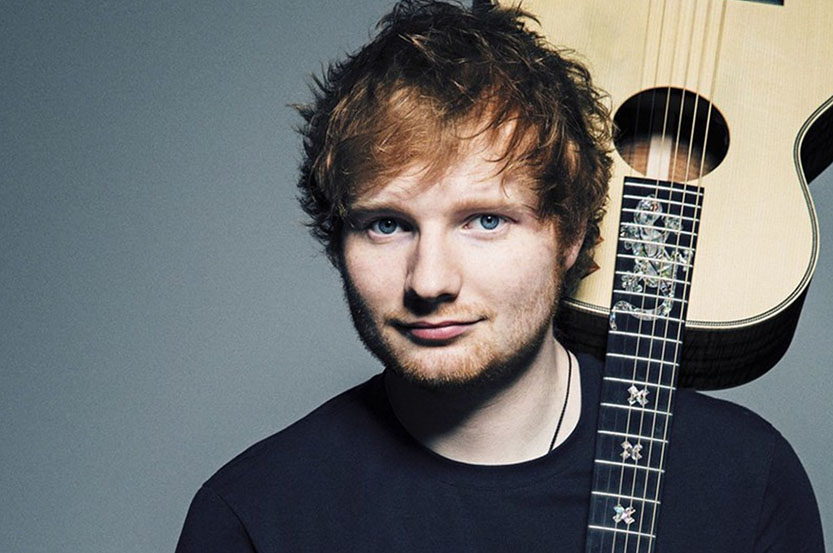 We all see street performers downtown and busking in high traffic public places, it's a good way for musicians to make some money while sharpening their skills. Did you know that some of the world's most famous musicians got their start as buskers? Here are 6 Famous Musicians Who Started Out By Busking!
B.B. King
King had a difficult life growing up. When he wasn't at church or picking cotton in the fields, he would busk for extra change with simple 3 chord songs that he picked up from the radio and would sing along to them.
He developed a special kind of reach with his music that stayed with him from the streets all the way up into packed concert halls.
Glen Hansard
An unlikely Oscar winner for his movie "Once" about a busker who starts a band and writes music with a girl he meets on the street. The story reflects his real life start busking on Grafton street in Dublin and all over Europe.
An example of how years of experience in front of a passing audience can give someone super powers of captivation on stage.
Ed Sheeran
Sheeran began his career by travelling around the UK sleeping on couches; playing open mics, and busking everywhere he could find an audience who would listen. Eventually Jamie Foxx would come across him and invite him to play one at one of his house parties. His song "Shape of You", is now the most-streamed song of all time on Spotify.
Jewel
Jewel spent a time living out of her van while travelling across the US playing on the streets and doing small gigs in coffee shops. Her music and songwriting took her all around the country, and eventually the world as a chart topping singer songwriter.
Beck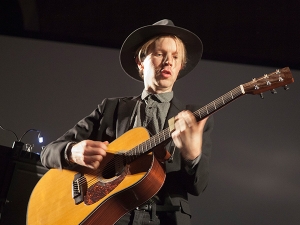 Beck deserves an award for the most varied music one artist has brought into the world. Everything from weird hip hop to experimental rock; his humble beginnings are in roots and folk music that he would play as a busker on street corners in L.A.
Tracy Chapman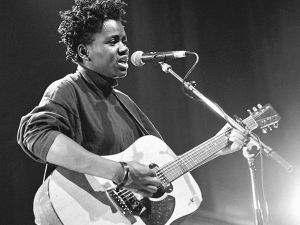 Tracy was such a natural in her early 20s that she scored a busking pass for the lucrative Harvard Square. A fellow student discovered her. That student's father was a record exec for a label called SBK. Due to her passion and persistence; she became a celebrated songwriter in history.
Get Out There and Play
If you've had the urge to get out there and play your music in front of thousands of total strangers, not only is busking great practice but as we can see from these examples it can be a possible doorway to a career with your music.
With your Roadie 2 tuner in your bag, you'll be tuned up and ready in mere seconds.
Gather some courage and give it a try!