3 Ridiculously Out of Tune Tracks by Legendary Bands
by Alec Plowman, Jan 3, 2018 . 3 min read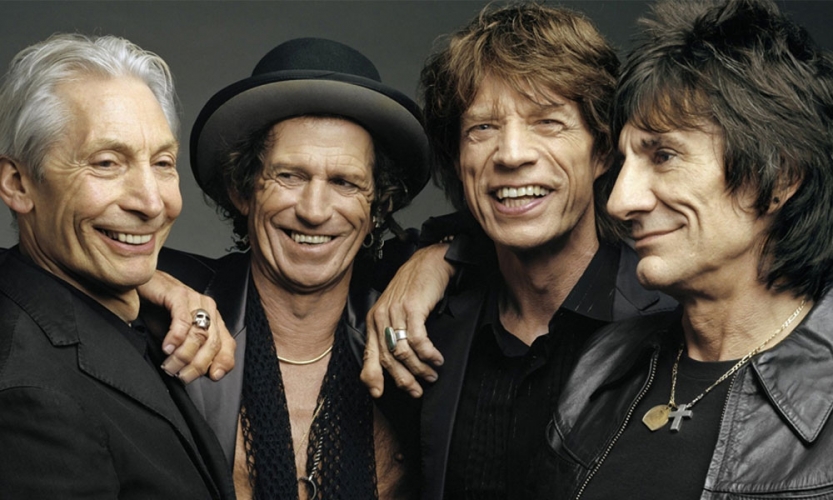 These days, tuning, even a ridiculously out of tune guitar is easier than ever. There is an abundance of digital guitar tuners, clip-on tuners, online guitar tuners and guitar tuner apps out there that will have you ready to play in minutes.
Of course, we'd be remiss not to mention our own Roadie tuner, which, thanks to its built-in presets and intuitive interface, cuts accurate tuning time down to seconds.
But, back in the 1960s and 1970s, this simply wasn't the case. Tuning was done largely by ear back then, which meant that wild variations in tuning were the norm.
Most of the time, bands managed to find some semblance being in tune with one another before cutting their hits in the studio. But, this wasn't always the case, and, as a result, a number of classic records by legendary bands are surprisingly out of tune.
So ears at the ready, and try not to cringe too much when you listen to these ridiculously out of tune tracks!
Led Zeppelin: Heartbreaker
We'll start off with one of the least offensive entries in the "out-of-tune rock classics" canon.
Led Zeppelin famously recorded their second album while touring America. Meaning, they worked on tracks at different times in different studios across the country. As a result, there are some tuning discrepancies, most noticeably on hard rockin' behemoth Heartbreaker.
When that intro riff kicks in, Jimmy Page's guitar is in bang on 440hz standard tuning. But things change at around the two-minute mark, where the guitar suddenly becomes sharp.
The reason? As Jimmy himself revealed:
 "That whole section was recorded in a different studio and was sort of slotted in the middle."
Bob Dylan: Queen Jane Approximately
Somewhat appropriately, Queen Jane Approximately from Bob Dylan's Highway 61 Revisited is a song that's only approximately in tune.
Pretty much every instrument on this track is out by some small margin compared to the other and the result is some jarring, off-key moments.
For the most part, It's a pretty loose number, and just about hangs together – the quality of the songwriting carries things through. But, when you notice those sharp sounding keys in some of the higher sections, it will really start to bug you!
The Rolling Stones: The Singer Not the Song
Even the world's greatest rock 'n' roll band weren't immune to the curse of out of tune guitars!
The b-side to Get Off My Cloud in the UK, and issues on the December's Children (And Everybody's) album in the US in 1965, The Singer Not the Song might be the most unintentionally out of tune track ever committed to vinyl.
None of the instruments are even in the same ballpark as each-other tuning wise. It's most painfully apparent when the guitar solo kicks in at 1.08!
Do you know of any out-of-tune records by legendary artists? Tell us about them in the comments. Oh, and if you're about to go into the studio to cut a record, consider taking Roadie with you. It makes tuning quicker and more accurate than ever, meaning those past tuning issues stay in the past!
Subscribe to Gain Access to our Alternate Tuning Library & Accompanying E-Book Guide
Discover the origin of the most popular tunings, some less-known facts, AND most importantly, learn how to play songs in your desired tunings.