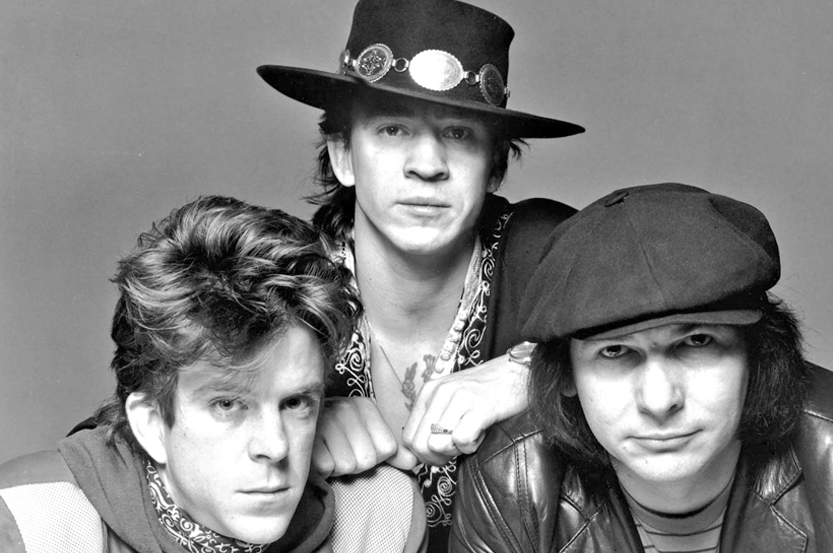 If you want to learn to play blues guitar, you need three things. Those things are patience, a decent guitar and a reliable tuner (to be fair, the guitar tuner's a given, whatever style of music you're playing).
You also need inspiration, and they don't come much more inspiring than the late, great Texas wunderkind, Stevie Ray Vaughan.
A monster in his time, Stevie Ray played like Jimi Hendrix and Albert King rolled into one. He was a master rhythm and lead guitarist, a passionate vocalist and a consummate songwriter. When he tragically died in a helicopter crash in 1990, the world lost a legend and a true original.
In celebration of the great man's birthday – which would have been October 3rd – we've put together the Roadie selection of four of Stevie Ray's greatest live performances.
Check 'em out! Oh, and if you make it through this list without wanting to pick up your Fender Stratocaster and play, there must be something wrong with you!
"Texas Flood" – Live at the El Mocambo
One of Stevie Ray's calling cards, this rendition – recorded down and dirty at the El Mocambo way back in 1983 – is absolutely stellar. A super intimate performance, Vaughan's lead lines are soaring throughout the myriad solo breaks. Light and shade, subtlety and pyrotechnics abound. In short, it's awesome.
"Lenny" – Live at the El Mocambo
Another cut from the El Mocambo gig, "Lenny" – the track that Vaughan wrote for his wife – is a delicate, beautifully realized guitar instrumental. The Hendrix influences really come to the fore here, with shades of "Little Wing" at times. That's not to say that Vaughan's number is in any way derivative, though. His individuality shines throughout.
"Pride and Joy" – Live at Montreux
Another SRV signature tune, "Pride and Joy" shines in this early performance from The Montreux Jazz Festival circa 1982. The playing on this one is masterful, with Vaughan's unique balance of virtuosity and raw passion apparent throughout. What's amazing here, even at this early stage in his career, was how effortless he made playing look. In this video, it's like the guitar is an extension of his body.
"Voodoo Chile (Slight Return)" – Capital Theater, NJ
Covering Jimi Hendrix's monumental "Voodoo Chile (Slight Return)" – and doing it justice ­– is no mean feat. Making it your own is something else entirely. But Vaughan does both here in this fiery rendition, recorded at the Capital Theater, NJ, in 1985. We'll let the music do the talking on this one – it's simply phenomenal.
So those are our picks. But what are yours? Let us know your favorite Stevie Ray Vaughan songs in the comments section. Oh, and while you're there, tell us which other blues artists inspired you to learn to play blues guitar.