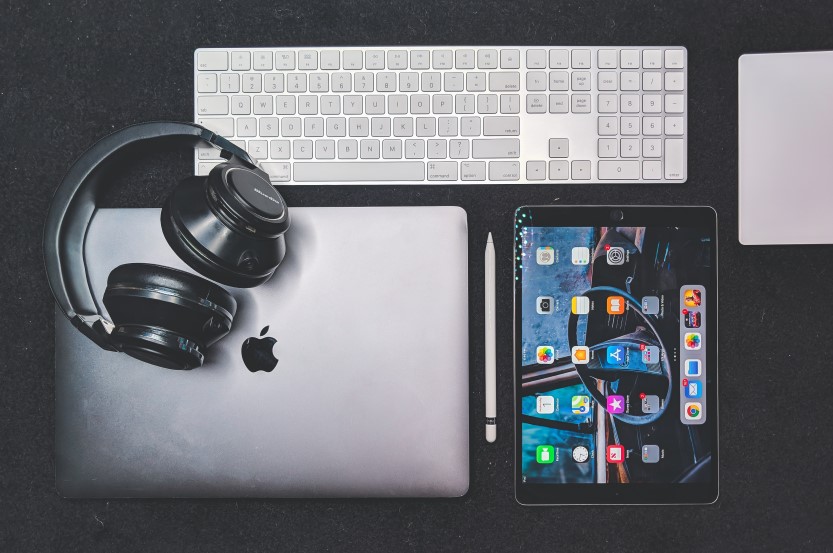 With COVID-19 keeping more of us at home, we're all on the search for new ways to stay entertained and productive!
Perhaps for some you, this means learning a new instrument like the Ukulele which has been made super easy through the app Roadie Coach (Available on IOS and Android). However, maybe you're just after a better way to collaborate with your peers.
Thanks to the Internet, popular music has been more collaborative than ever in recent years. 
While musicians have had this ability for the last two decades, apps that help musicians collaborate are getting so good, that you can now work with a dozen different people without ever leaving your room. Which is perfect for times like these where social isolation is essential.
You can write, play, record, and mix your tracks with some of your favorite collaborators in no time. Long-distance collaborations are especially important during these hard times. Today, we're looking at collaboration apps that will allow you to work with other people from the comfort of your bedroom.
The name of the app says it all: download SounBetter if you want your music to… well… sound better. This is essentially an ad-placement platform, which allows musicians to find and hire songwriters, mastering engineers, and record producers. You can either post an ad offering your services to the rest of the users or post an ad looking for a collaborator. Another option allows you to look up musicians by different tags including "credits" and "sounds like." Using these tags, you can find the person that can make your mix sound just the way you want it.
Sharing files, receiving comments from other musicians, and having your mix reviewed by industry professionals has never been easier. With Pibox, you get all of those options, plus more. You can also ask people for comments on certain parts of your track, by highlighting that part of the track. This can be extremely helpful if you're not 100% sure about every aspect of your mix. The app also allows you to chat with your colleagues, collaborators, or clients in real-time. Other stand-out options include the key-adjustment for vocalists, track transposition, and automatic BPM and key finder.
Although this app also falls into the category of "long-distance collaboration tools" it's a bit different from other apps on the list. The Link allows you to play virtual instruments with your fellow musicians over the Internet, Bluetooth, or any other local network. You don't even need to own Ableton Live in order to use the app. All you need is a smartphone, tablet, or laptop, and you're all good. Since there's no "master" function, you and your friends can get in and out of the playing session without interrupting the other people while they're playing.
Just imagine this: you got a sudden inspiration and you want to record a track idea but you don't even have a laptop nearby. Well, if you got your phone on you, you can easily download Trackd, record your idea in a multi-track software, and even give it a basic mix. Sounds kind of neat, right? Besides, the app allows you to share your mixes with other musicians, exchange files, and even tweak your tracks. The only downside to it is that it's only available to iPhone users.
Which App Will You Use?
We hope you found our article interesting. Have you used any of these apps that help musicians collaborate? What's your favorite tool? Share your thoughts and experiences with us in the comment section below.
And if you need a little more advice on how to handle being a musician at home, have a read of our article 4 Tips for Musicians in Quarantine.