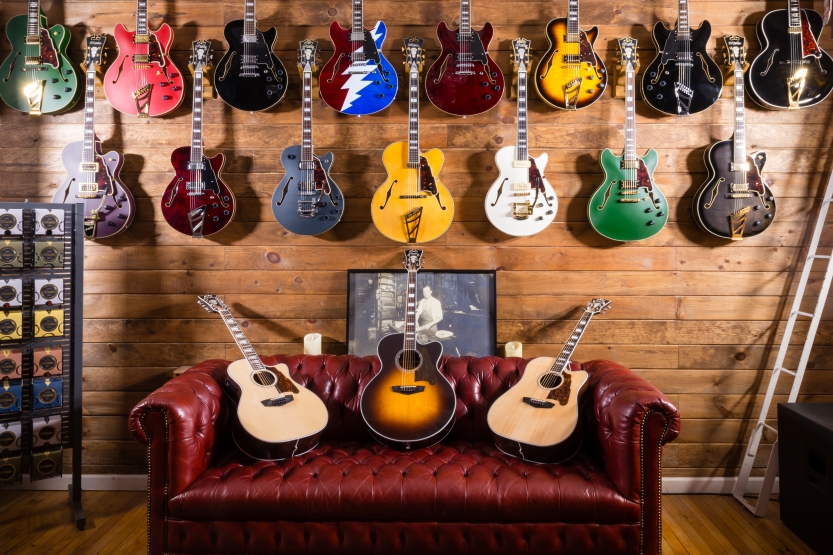 "Cheap" is relative. The word "cheap" can mean two things: worthless, or just… cheaper. It's possible to get a good deal on a good guitar. You can also make your own guitar, if you know how to, for much cheaper than you could buy it. You just have to pay with your blood, sweat and tears.
In order to understand why the term "cheap" is relative, consider mobile phones. Technology has evolved so much that products considered expensive to produce a few years ago are today cheap as chips. The first iPhone wasn't cheap when it came out. How much is it worth today? Not a whole lot. But it's still an amazing piece of tech compared to a Nokia 3210.
There's no reason why the same shouldn't hold true for guitars. Manufacturing has evolved, and today's guitars are produced faster, more accurately and at a lower cost than ever before. The reduced cost allows the manufacturers to sell the guitars cheaper – even though the quality is higher.
It's the ear, not the gear
It goes without saying at the old adage holds true. If you're just beginning to play guitar, you will not be able to get the most out of a premium guitar model. Your mediocre playing will sound slightly better than if you had a cheaper model, but that's it.
As a rule of thumb, go for a guitar in the same range as your skill level. You won't sound like Eddie Van Halen by using bad equipment, but remember – the guitar doesn't make the guitarist.
The opposite, however, can be true. A great guitarist can make a mediocre guitar sound great – with the right effects. Electric guitars are meant to be used with amps and effect pedals, and the right combination of equipment and skill can make even the worst beater produce amazing sounds.
Marketing matters
A guitar is a product, and like with any other product there is a marketing team behind it to make sure it sells. That doesn't mean that because a guitar brand or model is hyped up that it's not worth the money. It just means that marketing is one of the things you should bear in mind when evaluating a guitar.
Premium guitars come with a premium price tag. Superstar musicians can afford the steep price, but what about the average bedroom musician doing bar shifts on the side? Probably not. Guitar manufacturers know that, but they also know that if bedroom musicians can't afford their guitars, they will buy from their competitors.
That's why they manufacture affordable budget versions of their flagship models. This doesn't mean that these budget versions are terrible guitars meant to force you to save up for the flagship model. The manufacturers understand your journey as a guitar player, and know that if you like their budget model, you will most likely save up for their more expensive model as you progress in your career.
Conclusion
Expensive doesn't always mean better, and cheap doesn't always mean terrible. Back in the day, Gibson was a low-end brand, and Epiphone were top-of-the-line. Today the roles are reversed.
Not all rock stars use the most expensive models, either. Billie Joe Armstrong (Green Day) uses a Fender knock off. Brian May (Queen) built his own from a fireplace mantel and knitting needles – and it worked for him.
It also comes down to preference. Just like when you have to choose between cars and smartphones, sometimes a cheaper model might have that something that works well for you.