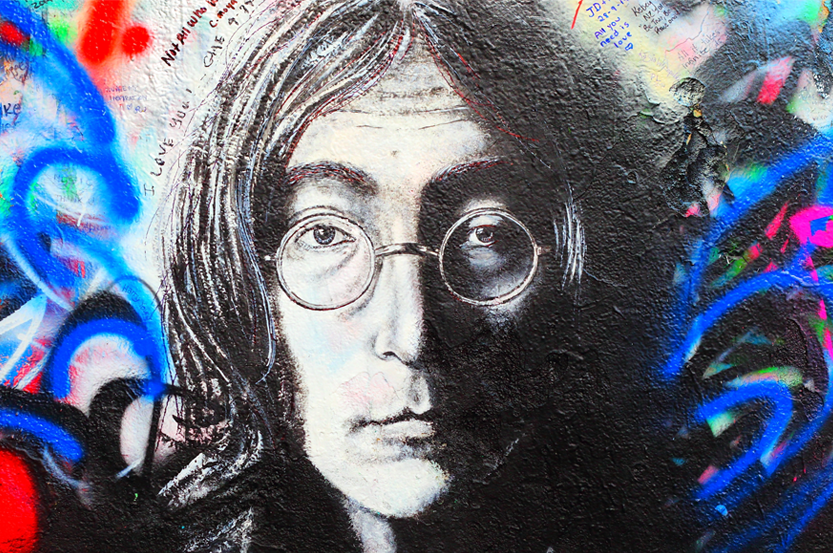 Since its release in 1971, John Lennon's "Imagine" has become one of the enduring anthems of our time. And, while the original recording is piano-driven, it's still a great, simple guitar song for those learning to play guitar, thanks to its easy chords.
"Imagine" is such an accessible tune, in fact, that countless artists have put their own spin on it. And some of those covers are truly worthy of John Lennon's iconic original.
So, here, in no particular order, are Roadie's 5 best & Inspiring Covers of John Lennon's "Imagine"" Oh, and we've included links to guitar tabs and guitar chords to the different versions – especially handy if you want to teach yourself guitar. (To get you started, here are the chords for the original version).
Neil Young
Performed at the "America: A Tribute to Heroes" telethon on September 21st, 2001, Neil Young's rendition of "Imagine" doesn't veer too far from Lennon's original. But, there's a haunting fragility to Young's delivery that puts his signature stamp on it. The string section that backs him is also a nice touch.
Chris Cornell
Late Soundgarden and Audioslave front man Chris Cornell started performing the Lennon classic on his 2011 "Songbook" solo tour, with the song appearing on the live album of the same name. The thing that shines through on this version is Cornell's phenomenal, soaring vocal performance. One of the greatest singers of his generation, listening to it brings home just how much he is missed.
Chris Cornell – "Imagine" chords
 A Perfect Circle
A Perfect Circle turns the tables on Lennon's classic with this version, from 2004's politically charged covers album "eMOTIVe." Lennon's version was wishful and optimistic, but APC's minor key take is dark, haunting and cynical. An entirely different, but equally effective rendition, it's definitely worth checking out if you've never heard it.
A Perfect Circle – "Imagine" tab
Eva Cassidy 
The late, great Eva Cassidy had a knack for producing sublime cover versions. You've only got to check out her takes on "Fields of Gold" and "Somewhere Over the Rainbow" for proof of that. Her rendition of "Imagine," released posthumously after her untimely death in 1996, is no exception. Instrumentally, it's a simple and understated version, which acts as an excellent showcase for her phenomenal voice. Sadly overlooked in her lifetime, much of Cassidy's work still remains under the radar. But, as this wonderful version proves, she's definitely an artist worthy of appraisal.
Eva Cassidy – "Imagine" chords
Lady Gaga
Gaga debuted her version of "Imagine" live at the National Equality March in 2009. Faithful to the Lennon version, it's an unusually stripped-back performance from a singer typically big on bombast. Her powerful voice shines through though, and the lyrics changed to reflect the murder of gay student Matthew Shepard ("above us, only sky" becomes "And only Matthew in the sky") are a timely update on Lennon's original sentiments.
What did you think of these Inspiring Covers of John Lennon's "Imagine"? Share your thoughts in the comment below!