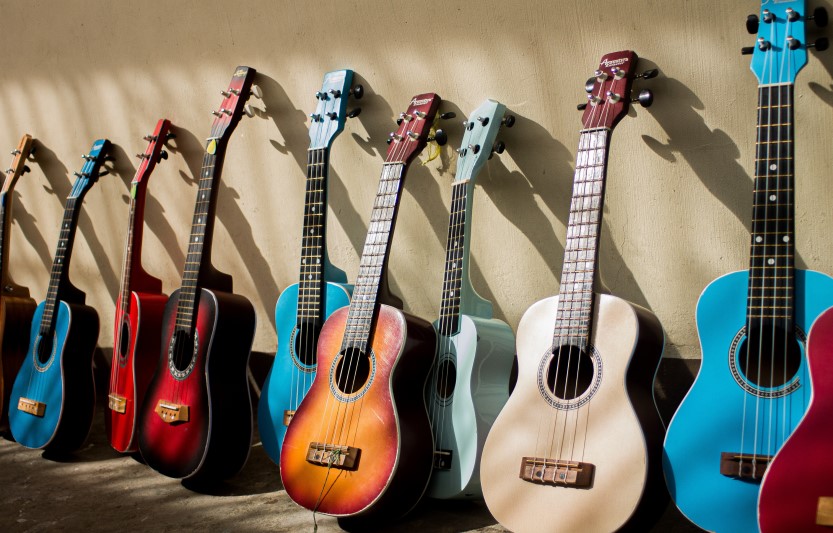 In this guide of best guitars for beginners, we'll give you the basics to get started.
Whether you're looking for an acoustic or electric (or don't know), we've got you covered. After all, you want to start off on the right foot and with a functional instrument. Learning guitar can be a lot of fun. However, getting the wrong instrument is likely to hamper your progress, along with the excitement of learning a new instrument. 
A guitar that does not tune well, is way too hard to press, or is downright uncomfortable to play, can be a major setback. This guide will point you in the right direction to avoid wasting time and money. Also, to start off with a bang, check out our Roadie Coach. This great tool offers personalized feedback and exercises to help you improve, as well as a recording feature and a tuner. Without further ado, here are our best guitars for beginners.
The Stratocaster is the most popular electric guitar model in history. Fender created this guitar over half a century ago, and its shape, sound, and sheer functionality have endured decades. To this day, it is hard to go wrong with a Strat. 
This version is by Squier, which is Fender's more affordable line of guitars. It is a great model to start on if you're interested in learning electric guitar.
This guitar is another Stratocaster-like model by one of the biggest and most respectable companies in the business. Yamaha has been making instruments and audio products that run the gamut from high-end to affordable. As a matter of fact, the Yamaha Pacifica is basically a Stratocaster, but with a lower price tag. Here you get a hard-to-beat cost-benefit ratio, which may be just what you're looking for when starting out.  
If you're looking for an acoustic guitar to start out with, the Ibanez PF2MH 3/4 is hard to beat. It features a mini body style that makes it more comfortable to play, especially if you're just starting out. With its six steel strings and great choice of wood, this acoustic guitar has a price that is quite appealing. You can get started with a good instrument for a very affordable price. What's there not to like?
Epiphone is another guitar company with a great reputation built over 70 years. This guitar is a nylon string acoustic guitar that features a smaller and more comfortable body. As a matter of fact, nylon strings are the easiest ones on the fingers, as this material is not as aggressive on your flesh as steel is. 
Many guitarists start out on nylon-string acoustic guitars because of their relative ease for beginners and their lower price. The Epiphone Pro-1 certainly has both traits covered and is a great instrument to start out with. 
This guide of best guitars for beginners features four that are sure to set you off on the right path. Sure, as you get better, you can perhaps move on to more expensive and fancier instruments. However, remember that the only way to get better at playing is through hard dedicated practice. Buying more guitars or gear will not help much. On the contrary, it may give you a bad case of gas. So remember to enjoy this beautiful journey and have fun.