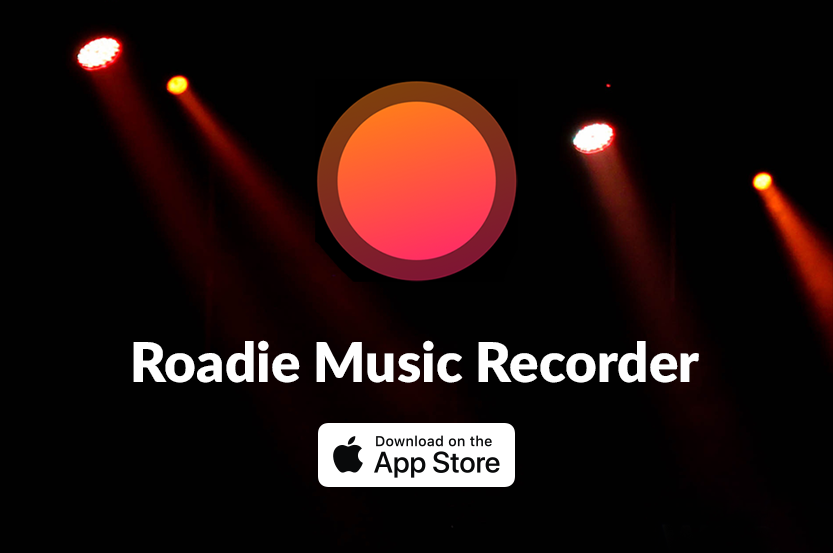 The whole team at Band Industries/Roadie Tuner is super excited to announce our first-of-a-kind audio recording app Roadie Music Recorder, currently introduced for iOS devices. Now musicians can get free unlimited recording time in high-quality with an unexpected twist.
Roadie Music Recorder is the first and only audio and voice recording app that can detect the key, tempo and melody of your recordings and automatically sort them for you, so that you can go back to your files, easily pick your best take, edit it and share it with your fellow musicians or friends. Basically, it's intuitive and does the work for you.
This new app gives audio recording a long awaited and much needed AI boost. It is built with a smart algorithm that allows Roadie Music Recorder to automatically file similar recordings into the same folder. This saves musicians the hassle of scrolling and searching for a particular recording and enables them to focus on making music.
The app also automatically displays the key and tempo of every recording and comes with a Smart Search function that allows musicians to quickly look for their tracks by key, tempo, date, playlist, name & more.
We have set out to make Roadie Music Recorder the smartest and most capable recorder for all musicians.
Roadie Music Recorder Features 
Pro Recording
Unlimited recording time in high quality (for as long as you have available storage on your device)
Displays a real-time audio waveform
The record button dynamically indicates the loudness of the captured audio to avoid clipping
Connectable to an external microphone (RODE, iRig, …)
You can record in the background (in case you close the app to check chords or lyrics)
Automatic pause recording if you get interrupted by a call
Here's Where It Truly Stands Out
Smart & Automatic Organizing
Automatically detects and displays the key and tempo of each of your recordings.
Automatically recognizes the track played and groups it with previous recordings of the same track (it even works when it is played on different instruments!).
Smart Search function that allows you to find any recording by key, tempo, date, playlist, name (or approximate name) & more. For example, You can type "minor" and you will see all the tracks you played on a minor key.
Move recordings from one folder to another (Perfect for recording a track in multiple parts).
Edit the name of any track or folder.
Create playlists.
Playback & Editing:
Media player with slider that seeks to any time in the track.
Skip to the next recording within the same folder.
Trim or delete sections of the recording.
Delete a recording and undo "delete".
Easy Social Sharing:
Share recordings or playlists of your recordings by Email, Facebook, Twitter, Messages, Youtube, Instagram, Snapchat, Airdrop etc…
Stay tuned as we plan to release many exciting new features in the months to come! Check out Roadie Music Recorder and let us know what you think, we value your feedback always.
Click here to download it.