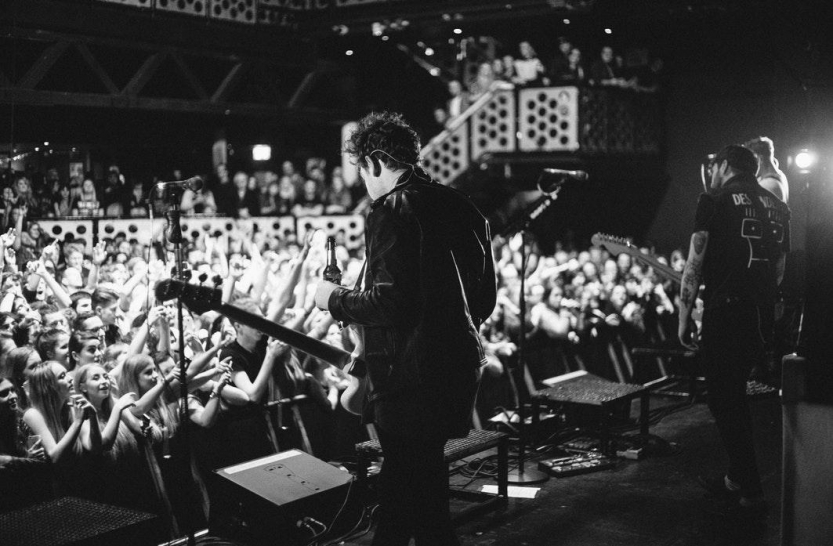 I came across a video of English guitarist Jon Gomm tuning his guitar in the middle of a song. My band didn't believe me when I told them about it, so I had to go home and dig up the video again. Legend has it that he once split his finger during a set, quickly super glued it together, and continued to play whilst waiting for it to dry. Hashtag dedication. Check out the video here:
Why even do such a crazy thing?
Now, I know that it's a lot easier to just have a bunch of guitars with different tuning standing ready on the sidelines at a show. But putting one guitar down and picking up another just doesn't have the same jaw-dropping factor as tuning mid-tune.
You could of course also just get a multi-neck guitar. But you're not Steve Vai, and very few people can look credible with this guitar:
It's more common than you'd think
After doing a bit more research on this guitar trick, I found out that Jon Gomm is not alone. Classical guitarist Christopher Parkening also re-tunes his low E down to C during the last verse of 'Simple Gifts'.
Japanese classical guitarist Kazuhito Yamashita drops a string during his performance of 'Pictures at an Exhibition', and American guitarist Roy Clark is known to use this technique as well.
Re-tune mid-tune with the Roadie 2
All this is very good if you're a classically trained virtuoso guitarist with no social life apart from the 16 cats at home. But what about the rest of us mere mortals who just want to impress the audience every once in a while?
Well, my friend, there is the Roadie 2.
Not only will it save you endless hours of practice (which you can instead spend learning other guitar tricks), but you won't have to replace any tuning pegs on your beloved instrument.
That's all for now — I'm off to find out how many strings I can re-tune during a song.
One more thing, if you're looking for a deeper dive into tuning, have a look at our new & improved Complete Guide to Guitar Tuning.