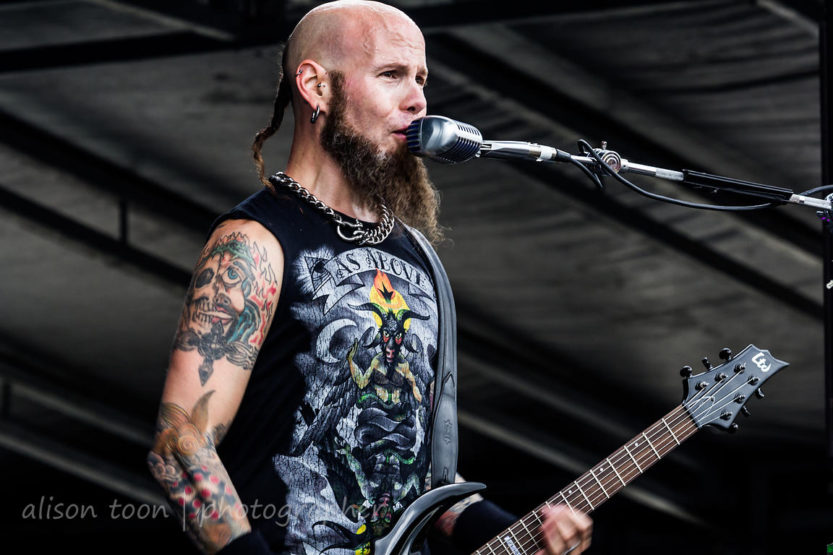 Roadie Tuner has received much support from musicians all over the world, as they share their personal preferences and opinions on how they use Roadie products.
That's why we've decided to shed a light on some of the great artists that have tested our automatic guitar tuner right here on our blog.
This episode of Artist Spotlight features CJ Pierce from Drowning Pool. Hear what his band has been up to over the years and watch the guitarist from Drowning Pool use Roadie 2.
Who is CJ Pierce and Drowning Pool?
CJ Pierce is the guitarist in the Dallas-based rock band Drowning Pool. They released their debut album Sinner in 2001 which went platinum within six weeks of being released.
The band has since then gone on to release five more albums, toured with the likes of Sevendust, Hed PE, and Kittie, as well as signed a record deal with Wind-up Records.
What Does Drowning Pool Sound Like?
The media has described Drowning Pool as heavy metal, alternative metal, hard rock, post-grunge, and nu-metal. They consider themselves black metal and death metal.
Their influences include classic bands like Metallica, Iron Maiden, and Black Sabbath. However, they also draw inspiration from softer bands like The Beatles, Led Zeppelin, and Sound Garden.
You can hear their controversial smash-hit "Bodies" here below:
Watch CJ Pierce from Drowning Pool Use the Roadie 2
We were fortunate enough to catch up with CJ Pierce in his studio and he showed us his impressive guitar collection. While we were there, he also gave us his thoughts on our automatic tuner.
We hope you're as excited as us to see someone from Drowning Pool use Roadie 2:
Follow CJ Pierce and Drowning Pool Online
CJ Pierce and Drowning Pool aren't difficult to find online. So, if you like what you've heard so far, check them out via one of the links below.
Find their tunes on these platforms: