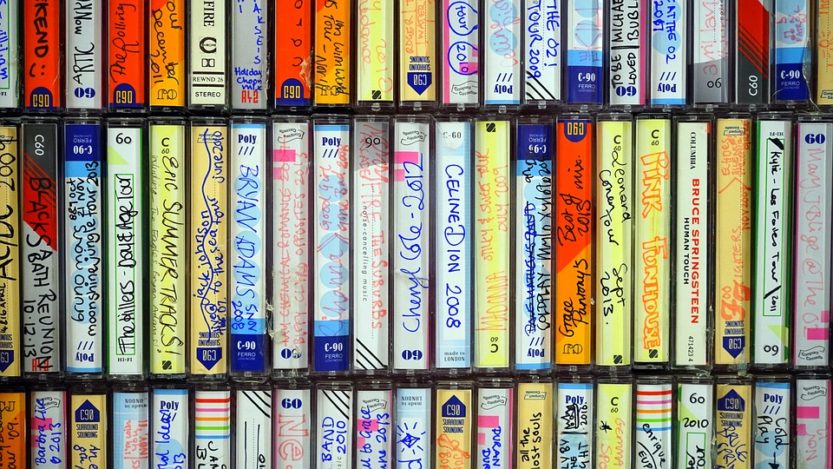 Can I have your attention, please? Unless I cover Despacito… then please ignore me.
A cover song is a band's, first love. Regardless of the origins of the members and how, when, and where they were raised, a band always ends up covering Ultimate Guitar Tab's top songs.
The process of finding your signature style and field is not an easy nor quick process; It is through playing covers for countless shows, through establishing that bond with these timeless songs with no intention of achieving commercial success. That's just how it is… that's how musicians pay tribute to past legends who have inspired them. Contrary to popular belief, some covers gained more traction than the originals themselves; here are 6 Great cover songs better than their originals:
Aretha Franklin "Respect", 1967:
Aretha Franklin; arguably known as the "Queen of Soul"; recognized as one of the greatest female singers ever. Her vocal flexibility, musical intelligence, and emotional power rings on songs that will live on forever. However, American blues and soul giant Ottis Redding originally recorded the 1967 hit and signature song "Respect." The music in each version is quite different, and the stories also hold a different flavor. The song sits as a global icon in gender-equality and civil rights movements. R.E.S.P.E.C.T!
Led Zeppelin "When The Levee Breaks", 1971:
Arguably one of the best drum tones ever put on tape, by arguably the greatest drummer of all time. This behemoth sits as the final track of their fourth untitled album "Led Zeppelin IV". Portions of the song were recorded at a different tempo, then slowed down, explaining Jimmy Page's  "sludgy" tone. Just another day at the office for one of the greatest to ever do it. Surprisingly, the track is originally a country blues song first recorded by Kansas Joe McCoy and Memphis Minnie in 1929. The song joins other Led Zeppelin covers such as "Babe I'm Gonna Leave You" and "Dazed and Confused".
Red Hot Chili Peppers "Higher Ground", 1989:
The ultimate go-to song for a crazy movie scene, game mode, or even the freaking Power Rangers. This craft screams the Chili Peppers' signature style. Upbeat, funky, and a nude music video. Classic. British magazine Total Guitar named it the second greatest cover ever in 2000. They even performed "Higher Ground"  during their induction to the Rock and Roll Hall of Fame in 2012 despite their large catalog of hits. "Higher Ground" originally appears on legendary Stevie Wonder's 1973 album Innervisions. Although the original has proved to be a great success, it sits as one of the greatest hits for the 16 time Grammy Award winners.
Eric Clapton "Cocaine", 1977:
There are not enough words to describe how important a musician Eric Clapton is. Let's just put it this way: He is the only three-time inductee to the Rock and Roll Hall of Fame. Simple as that. "Cocaine" features on Clapton's fifth studio album Slowhand and is arguably one of his most enduringly popular hits. Despite its title, "Cocaine" is an anti-drug song, which creates some ambiguity: a reason he has not performed it live in many of his concerts throughout the years. This, however, is not a Clapton original. Say What? Singer J.J. Cale takes credit for writing and recording the song in 1976. This however comes with no surprise, as Clapton has drawn great inspiration from Cale, describing him as "one of the most important artists in the history of rock".
Great cover songs #5: Jeff Buckley "Hallelujah", 1994:
Perhaps one of the most covered songs ever, "Hallelujah" has quite a cool story to it. Originally written by Leonard Cohen in 1984, this song almost didn't get released, and when it did, it almost passed unnoticed. Jeff Buckley first picked up the track when it started to go viral, with his famous version recorded in 1994. The track was not an instant hit, thus being verified as a single almost 10 years after its release. Buckley's version was ranked number 259 on Rolling Stone's "The 500 Greatest Songs of All Time".
Great cover songs #6:Nirvana "The Man Who Sold The World", 1994:
MTV Unplugged enjoyed great success in the 90s with artists from broad genres showcasing acoustic versions of their songs. Nirvana's MTV Unplugged in New York in 1994 is regarded as one of the band's most iconic performances, and a big part of that goes to their cover of David Bowie's "The Man Who Sold the World". MTV placed it on heavy rotation, peaking at number 3 on the show's most played videos on February 18, 1995. Although the song has not changed in terms of arrangement nor lyrics, it has done a great job in terms of introducing the song to a new audience.
Did you like our picks for Great cover songs better than their originals? Let us know what you think should be on the list in the comments section below!
Enjoyed 6 Great cover songs better than their originals? You Might Like  – The 5 Most Covered Songs of All Time