A Quick Guide to Acoustic Guitar Shapes: Here's What You Need to Know
by Frederik Nielsen, Feb 10, 2020 . 3 min read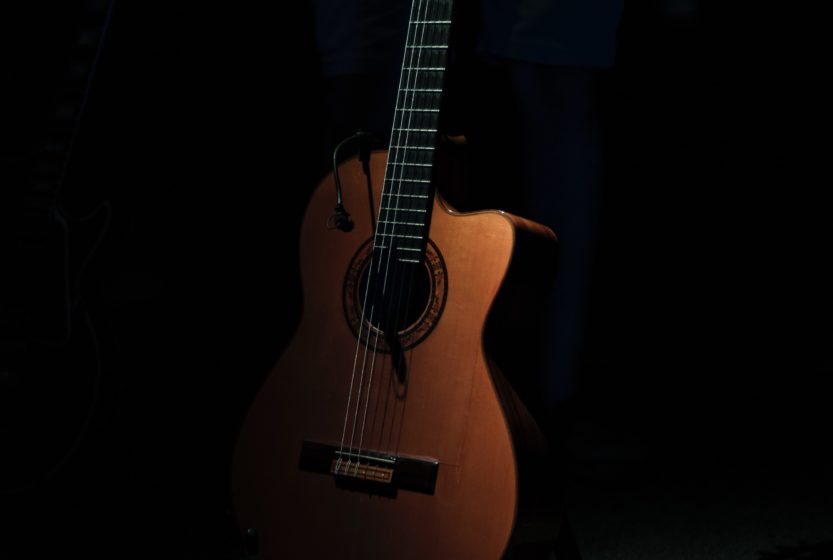 Guitars come in all sizes and shapes, but they're all equally beautiful. That said, it helps to know the difference between them if you're looking for your next instrument.
Some work well for quiet, solo performances, while others can hold their own in a full band setting — so it all depends on your personal needs.
Let's have a look at the seven most common guitar shapes:
Auditorium
Classical
Concert
Dreadnought
Parlour
Slope-shoulder
There are quite a few variations to the Auditorium body shape, which is why it's hard to pin down. But it's somewhere between the Dreadnought and the Parlour. That gives it a more balanced sound across frequencies, with a lower bass and quieter sound than other shapes.
The size of a Classical guitar falls somewhere in the mid-range, but it has a deep body. The curves are quite soft, and the neck is wide. It will typically have nylon strings, which, combined with the body shape, produces a great mid-range sound with rounded low and high ends.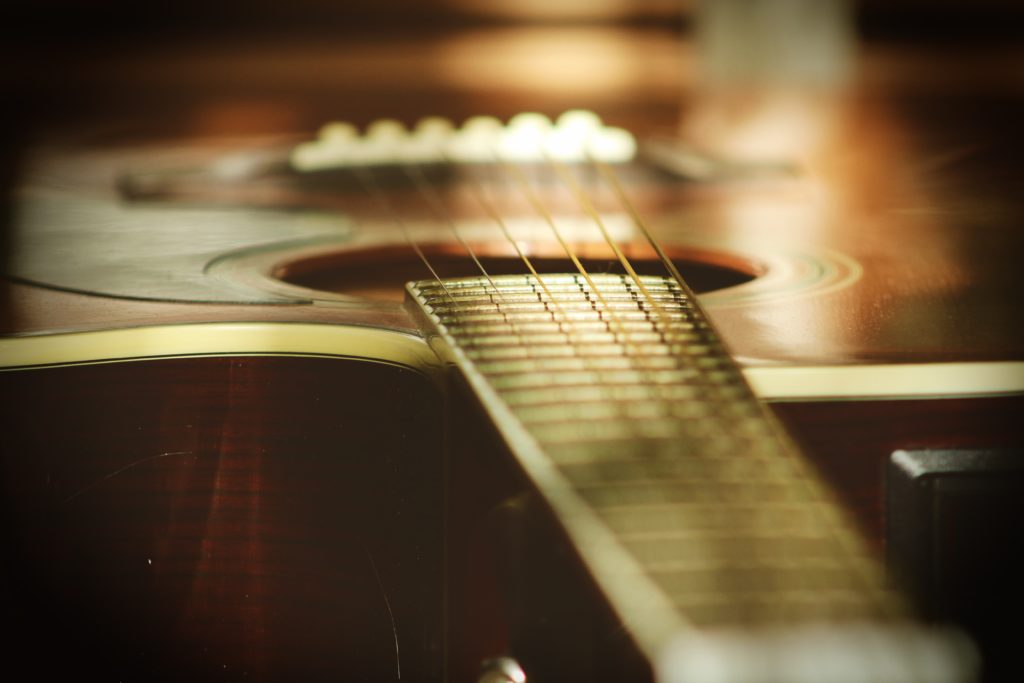 The Concert shape is a slightly rounder version of the Classical, but much more compact than other shapes. Its soft sound combined with the small body makes it the weapon of choice for folk musicians and jazz players. It'll work wonders for any style that involves finger-picking.
The Dreadnought is the largest guitar shape on our list and the big size offers a lot of depth. The waist, as well as the upper and lower bouts, are quite wide, and the back-end is flat. That gives the Dreadnought a booming lower range, which makes sure your tunes are heard far and wide.
The Jumbo is, as the name implies, also a big guitar. It was made to compete with the Dreadnought, but its curves are more accentuated and the waist is slimmer. That said, it still gives you a great resonance, and can project as far as the Dreadnought — great for bands.
The Parlour is the smallest guitar shape on our list. The body itself is very shallow, the shoulders and lower bout are narrow, and the waist only has a slight accent. The shape gives the Parlour a soft sound and a rich mid-range — ideal for finger-picking around the campfire.
The slope-shoulder guitar has a wide waist and both upper- and lower bouts. It's similar to the Dreadnought, except for the shoulders which are sloped. The big body gives it a good low- and mid-range, but the sloped shoulders take the edge off the high end of the frequency spectrum.
What's Your Pick?
Whether you're choosing your first guitar or shopping around for a new addition to your collection, we'd love to know your favorite shape. Let us know in the comments below!
PS: Did you know that the Roadie 2 can tune all stringed instruments, regardless of shape?
Get our free Alternate Tunings Guide!