The 10 Most Expensive Guitars Ever Sold
by Frederik Nielsen, Feb 14, 2020 . 3 min read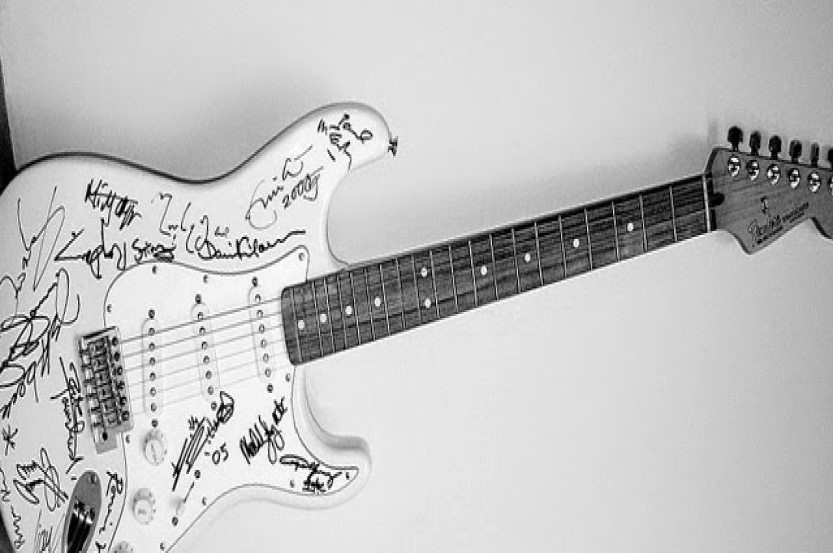 We've rounded up the most expensive guitars in history. Part of their value lies in the fact that they were used by some of the most famous rockstars around.
Be sure to mention them to the gang at the next rehearsal!
In 2005, Bryan Adams created a project called "Reach Out To Asia" to help the victims of the earthquake and tsunami in the Indian Ocean. His guitar was signed by 19 different artists.
Price: $2.7 Million
This £161 guitar was used by The Beatles to compose songs like "She Loves You," but was somehow lost after a performance in 1963. It magically reappeared many years later.
Price: $2.4 Million
Jimi Hendrix used this guitar to perform "The Star-Spangled Banner" at Woodstock in 1969, which was a legendary show. The buyer was none other than the co-founder of Microsoft.
Price: $2 Million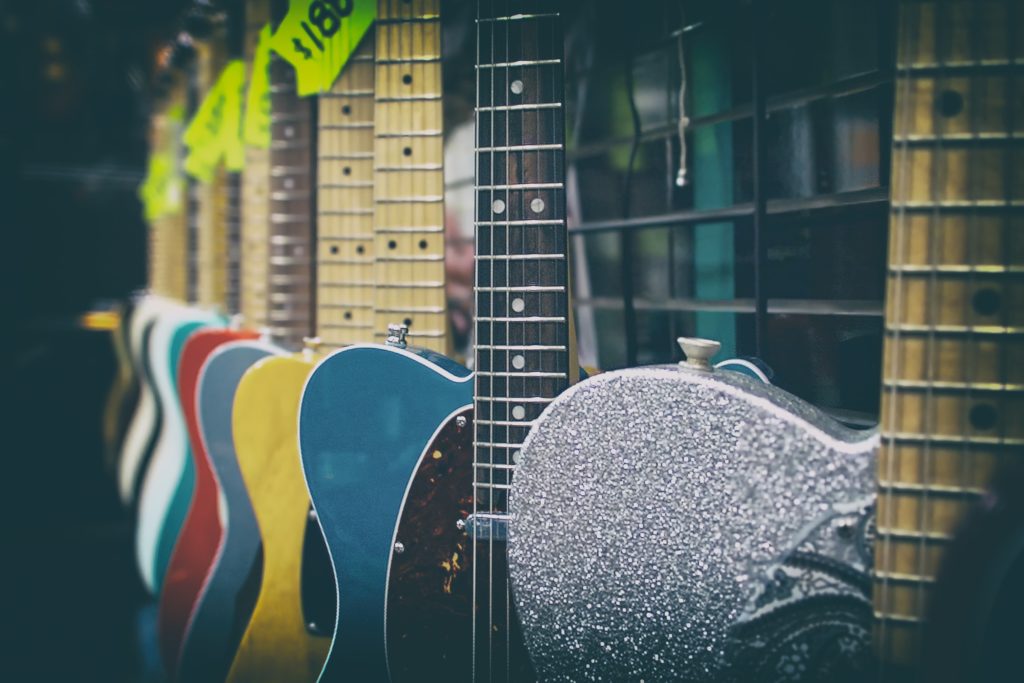 Jerry Garcia has a long history of famous guitars, and his "Wolf" is one of the most valuable. It originally had a peacock logo back in 1973 until Garcia replaced it with a wolf sticker.
Price: $1.9 Million
Bob Marley only used seven guitars for the duration of his career. The Washburn 22-Series Hawk is one of them, and the Jamaican government naturally declared it a national treasure.
Price: $1.2 Million
This model didn't belong to any particular guitarist, but the likes of Slash used it. We can, of course, attribute part of the value to the fact that Gibson only ever made ten Korinas.
Price: $1.1 Million
There aren't many 1959 Gibson Les Pauls around anymore, which is why you'll shell out well over $100,000 if you find one. But the one used by Keith Richards is worth a whole lot more.
Price: $1 Million
Bob Dylan wasn't known for playing electric guitar until 1964. That's when he performed with this guitar live for the first time. His fans didn't appreciate it, but whoever bought it certainly did.
Price: $965,000
Eric Clapton's guitar is a Frankenstein instrument he made from three different guitars. Talk about unique! He stopped using it in 1985 but it wasn't sold until almost two decades later.
Price: $959,000 
Mr. Garcia gets a second spot on the list with his "Tiger" guitar. Like the "Wolf" guitar, he commissioned the painted tiger to give the instrument it's now famous and unique look.
Price: $957,500
Which One Will You Buy?
Just kidding. We don't want you to lose your home just to get your hands on one of these guitars.
On the other hand, maybe you could make a living from busking in the street with Jimi's old guitar?
Which one will you dream about tonight? Leave your comments below!
Subscribe to Gain Access to our Alternate Tuning Library & Accompanying E-Book Guide
Discover the origin of the most popular tunings, some less-known facts, AND most importantly, learn how to play songs in your desired tunings.