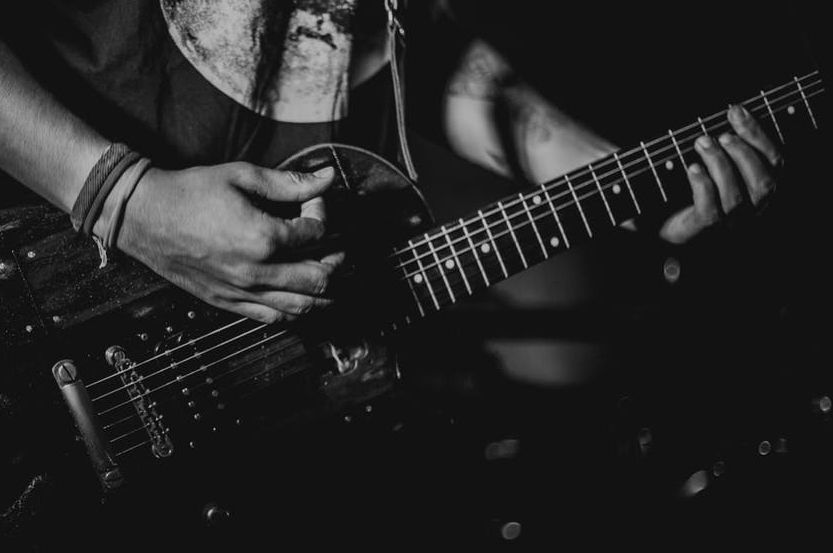 Are musicians more prone to arthritis than others? According to a study by the International Conference of Symphony and Opera Musicians, the answer is a resounding yes.
70% of women and 52% of men had performance-related musculoskeletal symptoms. And, these issues are in part the result of awkward posture and the repetitive nature of playing an instrument.
But, if you're a musician, what can you do to avoid arthritis, and what kinds of arthritis should you be aware of?
In this post, we're going to find out. 
As International Musician notes, there are over 100 types of arthritis. But, there are four common types of arthritis that you should be aware of:
Osteoarthritis
The most common kind of arthritis, Osteoarthritis (otherwise known as OA or degenerative joint disease),  is characterized by the following:
Joint's cartilage breaks down
Bones rub together
Pain, stiffness, and loss of movement
Symptoms of Osteoarthritis can include:
Inflammation of the joint affected
Joint stiffness: musicians may feel stiff when they first wake up. They may also experience stiffness after inactivity or after a certain period of time without practice
Pain when moving the joint, playing music or with excessive use
Catching sensation during joint movements and reduced flexibility
There could be bone spurs: bony projections that develop along bone edges
Musicians are more prone to osteoarthritis because they continuously repeat the same movements, which exerts additional strain on the joints.
Tip: If you are diagnosed with OA, it is recommended to give your joints enough rest. Applying cold bandages may help reduce the swelling.
Rheumatoid Arthritis 
In Rheumatoid Arthritis (RA), the body's immune system attacks healthy joints. Inflammation of the lining of joints occurs as a result, which can lead to joint damage, chronic pain, and loss of function. As International Musician notes, the disease's most common onset is between the ages of 25 and 50, as it progresses in the following manner:
First, synovial lining swells
Second, cells divide and grow causing the synovium to thicken
Third, inflamed cells release enzymes that may digest bone and cartilage which results in painful joints that may lose their shape or alignment. As a consequence, this reduces the range of movement
Symptoms of Rheumatoid Arthritis can include:
Sudden flu-like symptoms including fever, fatigue, and weight loss
Morning stiffness of the affected joints
Loose joints: hands, wrists, elbows, and ankles can become unsteady and stiff
Joint pain
Joint deformity
Tip: Early diagnosis and treatment are crucial in order to help prevent the progression of the disease. Treatments include medicines, exercise, as well as other therapies to manage the effects of RA.
Fibromyalgia
Fibromyalgia is less common than OA and RA. It affects 3 to 6% of the population, more commonly women aged 40-75. Fibromyalgia is characterized by the following:
It's a difficult disease to diagnose
There is no lab test for it
The effects on the body are invisible
Patients usually have widespread pain
Symptoms of Fibromyalgia can include:
Widespread pain in the whole body that is not necessarily very intense but is constant
Sensitivity to pressure in certain areas of the body
Difficulty in sleeping and fatigue
Jaw Problems
A lack of focus has also been reported
Painful Menstruation
Tip: Fibromyalgia is not entirely curable, however, there are things you can do to reduce its effects. Applying heat to the areas of pain may help relieve the symptoms. Gradual exercises are also important to help keep you in the best shape.
Osteoporosis
In osteoporosis, bones become fragile and more prone to breaking. Fractures commonly appear in the hip, spine or wrist, though they could also occur in any bone. Making Music notes the following:
Osteoporosis may go unnoticed for years before symptoms appear
Often a sharp pain is first noticed in the lower back or a bone is broken during a minor bump
Aging, genetic predisposition, hormone changes (especially for women), a diet poor in calcium and Vitamin D, and lack of exercise are some of the factors contributing to the development of the disease
Tip: Bone density tests, X-rays, and blood and/or urine tests can determine whether Osteoporosis is present. Treatment may include medications, nutritional supplements, diet, hormones, and exercise to reduce the rate of bone loss and to promote bone-building.
General Prevention Recommendations
If you suspect you have any of the forms of arthritis listed above, or indeed, another form of performance-related musculoskeletal condition, then seek treatment early.  As concert violinist Fenella Barton – who was diagnosed with RA in 2006 – told the BBC, ignoring her symptoms was a mistake. 
"I would just urge people who have any symptoms not to procrastinate like I did…"I delayed longer than I should have done."
As far as general preventative measures against arthritis go, here are three recommendations:
1. Watch Your Posture
First, we've all been guilty of slouching while practicing. Sometimes, the lure of reclining in a comfy chair while strumming a six-string is too great. But, good habits start at home, so get used to practicing in a way that supports your body.
2. Warm Up
To add, as we've already mentioned in a previous edition of this blog, remembering to warm up and take breaks during practice sessions is a must. Make sure that your warm up routine is an actual routine – something that you implement in your day-to-day playing.
3. Watch Your Diet 
Finally, eating right is a must when it comes to avoiding arthritis. Oily fish, dairy, leafy greens, and garlic are all foods with proven benefits, particularly in relation to Osteoarthritis, while the Mediterranean diet is recommended, given its propensity for reducing inflammation. Thus, as far as foods to avoid – sugars, saturated fats, and refined carbohydrates are a no-go. On a related note, managing your weight is also key to avoiding arthritis.
Further Reading – 10 Tools and Tips for Playing Guitar with Arthritis
Do you have any experience playing an instrument with arthritis? Any tips to share? Let us know your experiences in the comments.
*Disclaimer*
This article was not written by a medical professional and we recommend you speak with a physician if you believe you have a form of arthritis or if you would like further advice on its treatment or prevention.
Since you're here…
Are you a musician with arthritis? We have gotten really good feedback about our automatic guitar tuners, Roadie 3 and Roadie Bass. They can help reduce the strain on your fingers by automatically turning your instruments' pegs for you until they reach the perfect pitch. Roadie 3 works on all string instruments with a guitar machine head including electric, acoustic, classical, and steel guitars, 7 & 12-string guitars, ukuleles, mandolins, banjos, etc. While Roadie Bass is compatible with all of these instruments as well as 4, 5 & 6-string bass guitars. Take a minute to check them out here.