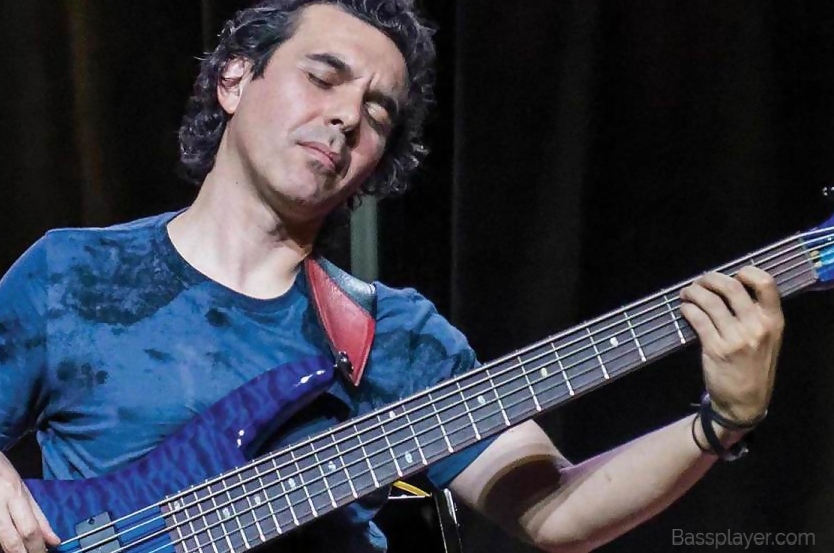 Today's Roadie Spotlight series will introduce Adam Nitti, a world-renown bassist, music teacher, composer, and recording artist. In this article, we will recognize and highlight these accomplishments from Adam Nitti's career and why he is truly one-of-a-kind in the world of bass playing, teaching, and composition.
Performer & Teacher
Adam Nitti has been establishing his own voice amongst his contemporaries both as a bassist and recording artist for over two decades. Not only has he released five solo recordings to date on his own label which have drawn international acclaim, but he has also been notably involved as a bassist and contributor on a variety of projects covering multiple genres.
Nitti has appeared in several Grammy-winning albums and Grammy-nominated albums. For instance, he has worked with artists such as Kenny Loggins, Carrie Underwood, the Dave Weckl Band, and many more.
As a musical instructor, Adam Nitti also founded Adam Nitti Music Education, a membership-based online teaching community for aspiring bass players including personalized one-on-one online lessons.
Here is a clip of Adam Nitti teaching us how to Develop Speed and Dexterity Using Tempo Doubling Exercises:
You can find more of his lessons at AdamNittiMusic on Youtube.
6-String Fusion
Back in 1998, Adam Nitti released an album called 'Balance' that took over my CD player for months. This album was my first introduction to Jazz Fusion and the unlimited capabilities of the bass guitar.
The first song on the album, "Skitzo," changed my musical life forever.
Fast-forwarding to 2017, Aguilar Amplifiers showcases Adam Nitti performing, "Not Of This World."
Check this out!
Moreover, although there are many excellent 6-string bass players, Adam Nitti certainly stands out from the rest truly utilizing every aspect of his Signature Ibanez ANB1006.
Curious on how to tune your 6-string bass?
The Roadie Bass automatic tuner has got you covered! It can accurately tune your 4, 5 and 6-string bass guitars in a matter of seconds. Oh, and here is the standard tuning for a 6-string bass guitar from the lowest to the highest string: B E A D G C. On your Roadie Bass Tuner, it will read B0 E1 A1 D2 G2 C3.
Now Go Slap That Bass!
In conclusion, Adam Nitti has never failed to amaze me not only with his talents but also the emotions he puts behind his compositions and bass playing in the world of Jazz Fusion. As such, he is a rare phenomenon that should certainly be recognized. Where (these days) can you find an amazing composer, insanely talented bass player, and great teacher all in one?
We hope this article inspired you today!
"We are what we repeatedly do. Excellence, then, is not an act, but a habit."
Similar – Artist Spotlight: CJ Pierce from Drowning Pool Uses Roadie 2.