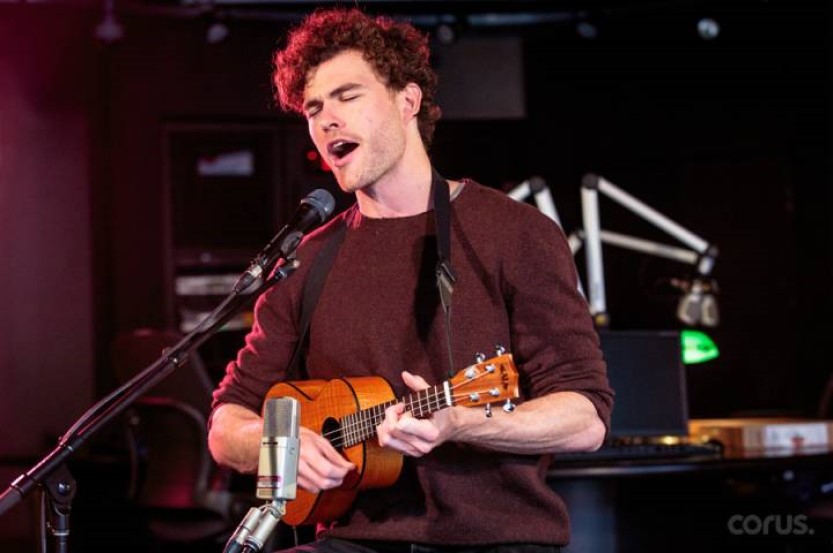 Since its debut five years ago, Vance Joy's hit Riptide has been among the most popular songs played on Ukulele. Due to its pop culture and positive feel throughout, Riptide is deemed as a modern classic. But how do you play Riptide on Ukulele? Read on to learn more!
Riptide Ukulele Chords
If you have been playing Riptide on Ukulele, you'll agree with me that it isn't a tough task. This is mainly because the song has only four chords. They include Am, G, C, and F.
It seems easy, right?
But you'll need to learn about chord inversions in the mix so that you can increase your knowledge of chords.
C# is the original key in Riptide song and is ½ a step up from regular tuning. If you are aiming at playing along with Vance Joy, you'll have to drop a capo on fret 1.
The same chord is used in the intro, chorus and the verses of the song in a similar order all through. The chords are Am | G | C.
If you are used to Ukulele, you may be quite familiar with the chords. Otherwise, you'll need to learn them.
You'll be playing 1 bar of Am, 1 bar of G and two bars of C.
Since You're Here…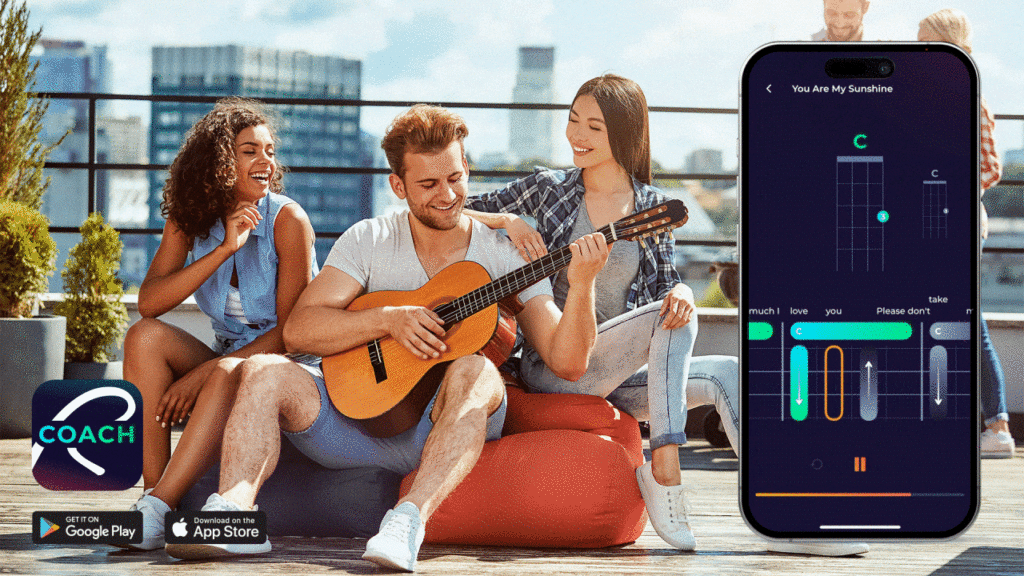 Fast-track your guitar learning journey, with the Roadie Coach App by Roadie Music. (iOS | Android)
This is the first and only AI-based guitar and ukulele learning app that listens to you play and guides you with customized feedback, just like a music teacher would. Coach will mainly help you :
Discover & master ANY chord
Practice strumming patterns
Learn any song from scratch & at you OWN pace
Get personalized feedback on skills that need improvement
The Strumming Pattern of Riptide Ukulele Song
The rhythm that drives the song is easily recognizable. Getting the rhythm right means you're very close.
The strumming pattern for the song is down, down, up, down, up and then repeat. The secret is to keep the hands moving up and down even when not strumming the Uke!
Keeping your hand strumming even when not using the Uke will help you maintain the momentum and develop a groove.
To achieve this, you'll need to change your way of thinking about the pattern. Your hand will now produce the motion of DUDUDUDU in the same space as the ''actual'' strum, D D UDU.
But this should be easy and should not be hard to grasp. While it's very simple, it's equally important to ensure that the timing bang is on.
For a perfect sound, avoid hitting the strings for every strum. Instead, ensure your hand is closer to the body when sounding the string and further from your body when not sounding the strings. However, be sure to maintain the down/up pattern non-stop.
The Song's Structure
The structure of the Riptide Ukulele song is the same throughout; with chords Am, G, and C repeating themselves. The pattern only changes later on in the song when F chord makes its first appearance.
How to Play Riptide On Ukulele
If you are like most people, this might be the perfect time to start playing Riptide on Ukulele.
The best part is that there is a great free app that will help you learn within a short time. The Roadie Coach is an effective app that listens to you when practicing and gives feedback based on your performance.
Developed by a team of talented and experienced musicians, the app is ideal for both self-practicing and when practicing with a teacher.
Whether you are a complete beginner, Ukulele player, Music teacher or an intermediate/advanced player, this app is perfect for you.
Practice the chords now for free with Roadie Coach available on IOS and Android
Here's a good YouTube tutorial too:
Looking for some more songs to learn on the Uke? Check this out: How to Play Somewhere Over the Rainbow on Ukulele