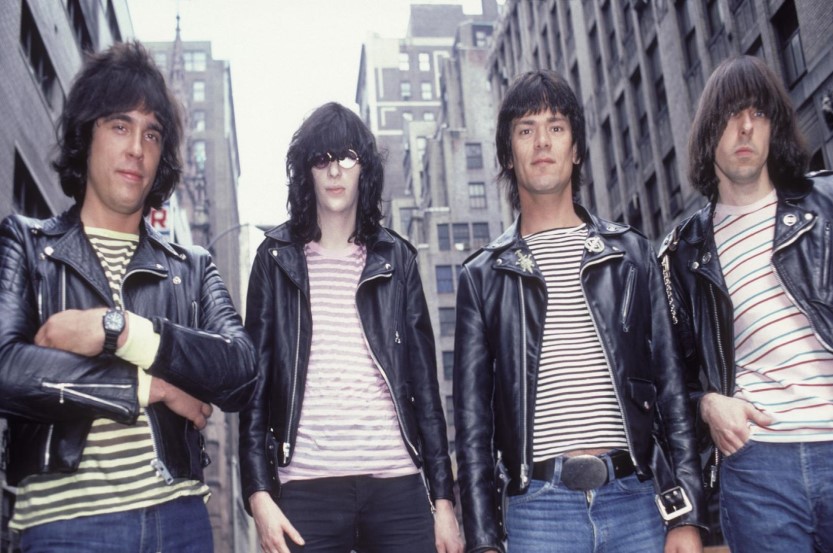 In most cases, parents are proud when their kids reach a developmental milestone ahead of their peers.
Whether it's a sport, academic, or an artistic achievement, the younger you are, the more talented you seem to most people. However, some humans are simply late bloomers. Here's a list of Legendary Guitarists that started playing late. And before you ask, yes, this list differs from our previous list of 7 Guitarists Who Made it Later in Life.
Born John William Cummings, Ramone grew up surrounded by rock musicians in Queens, New York. Naturally, he showed interest in music at an early age. During high school, he even played in a band for a while. The band wasn't serious about music at all.
But luck would have it, his future bandmate, Tommy Ramone played with him in the band. After Johnny finished school, he worked as a plumber for a couple of years. He met Dee Dee Ramone while delivering dry cleaning and the two struck a friendship quickly.
Once they realized they shared the same passion for music, they decided to go to a music store nearby. They started jamming and after some time, Johnny called his old band member Tommy to play with them. At the age of 26, Ramone started a band that would change the history of pop music.
Chuck Berry was born in 1926 while the racial tension was still pretty high in the United States. Although his parents were doing pretty well for themselves, they still lived in the impoverished part of the city. Like many children in his day, Chuck was wowed by local small-time criminals in his neighborhood.
He had his first musical performance at the age of 15, however, his musical career completely stopped soon after. Just three years after his first performance, Berry was arrested. He was charged for multiple robberies, grand theft auto, and carrying an unregistered firearm.
He was released in 1947, after spending only 3 years in the Intermediate Reformatory for Young Men at Algoa. After getting out, he didn't start playing professionally until he was almost 30 years old. He, nonetheless, managed to become one of the most influential people in the history of rock and roll. 
Since You're Here…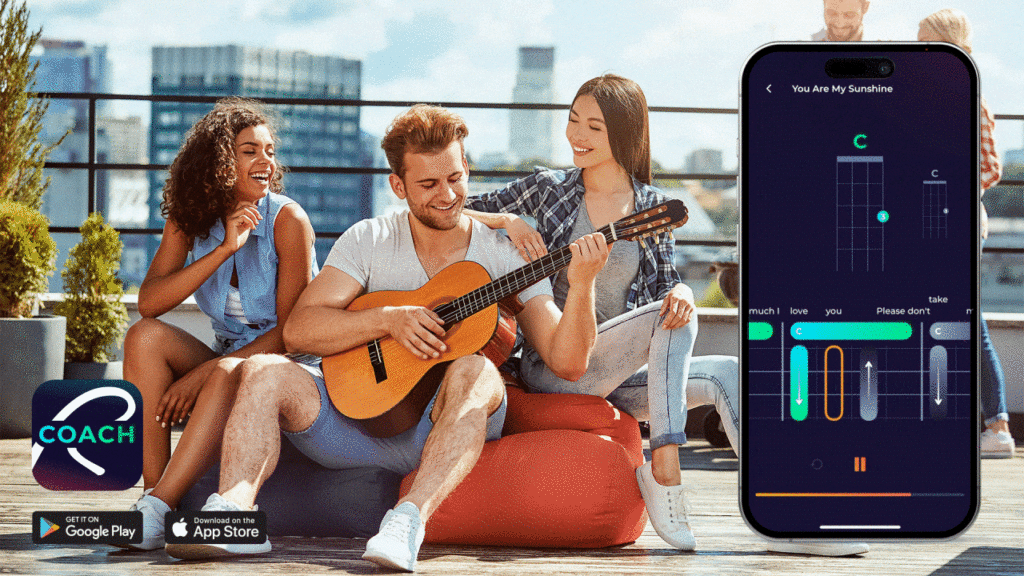 Fast-track your guitar learning journey, with the Ukulele and Guitar Coach App by Roadie Music. (iOS | Android)
This is the first and only AI-based guitar and ukulele learning app that listens to you play and guides you with customized feedback, just like a music teacher would. Coach will mainly help you :
Discover & master ANY chord
Practice strumming patterns
Learn any song from scratch & at your OWN pace
Get personalized feedback on skills that need improvement
To say that JLCF leads an interesting life would be an understatement. While most guitarists start playing before they start school, James waited a little longer. By "little longer" we mean that he waited until his retirement to start taking music more seriously.
James was born around 1920, although he doesn't know his real date of birth. He had a rough childhood, didn't attend school, and some sources say that he has more than 25 children. He was also sentenced to 10 years in jail for murder, however, he only served 2 years before being paroled.
At the age of 75, his 5th wife gave him a guitar as a birthday present. While he didn't know how to read notes, he started playing each day. Somehow, James got really good quickly. Buddy Guy, a famous blues singer discovered him and helped him sign a contract. He released his first album at the age of 77.
Now that you're familiar with some legendary guitarists that started playing late, on the other end of the spectrum you can take a look at "4 Kids With Extraordinary Guitar Talent".
Who are your favorite late bloomer guitarists? Tell us all about it by leaving a comment below.