How to Play Somewhere Over the Rainbow on Ukulele
by Frederik Nielsen, Oct 4, 2021 . 3 min read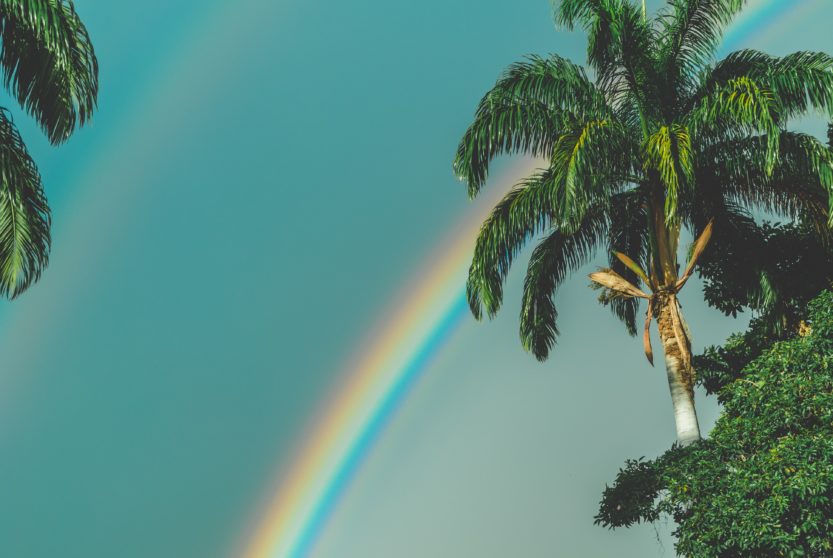 The voice of Hawaii, Israel Kamakawiwo'ole, blessed us with his cover mashup of Somewhere Over the Rainbow and What A Wonderful World.
Anybody who's somebody with a ukulele knows this song. In fact, it might be the first song people learn when they get their hands on a uke.
So if you don't know it, now is the time to learn it.
Somewhere Over the Rainbow Ukulele Chords
Have you ever noticed how many colors there are in your average, run-of-the-mill rainbow? That's how many chords you'll need to play Somewhere Over the Rainbow.
The seven chords are Am, C, D, Dm7, Em, E7, F, and G.
That may seem like a lot of chords for such a simple song, especially considering that the typical pop song only has three or four chords.
But they're quite easy to remember once you get the hang of it, and there aren't any barre chords to struggle with either.
Practice the chords now for free with Roadie Coach (IOS | Android) 
Somewhere Over the Rainbow Ukulele Strumming Pattern
If you're a novice ukulele player, then you should start with a simple down-up-down-up (DUDU) strumming pattern until you've mastered the chord progression.
However, if you want to imitate the great Iz, then you'll need to get a bit more technical.
Start by plucking the low G string at the first bar, rather than strumming the whole chord. Then move on to a pattern of down-down-up-up-down (DDUUD).
Iz uses a lot of dynamics in his strumming, so you'll have to listen closely to how he does it if you really want to nail his playing style.
Practice the chords now for free with Roadie Coach (IOS | Android) 
Somewhere Over the Rainbow Ukulele Song Structure
The song structure for Somewhere Over the Rainbow is fortunately quite straightforward. You have an intro, two verses, and an outro. It doesn't get simpler than that.
Practice the chords now for free with Roadie Coach (IOS | Android) 
How to Play Somewhere Over the Rainbow on Ukulele
Conveying all these details is always a bit harder in written form than with visuals and audio.
Since You're Here…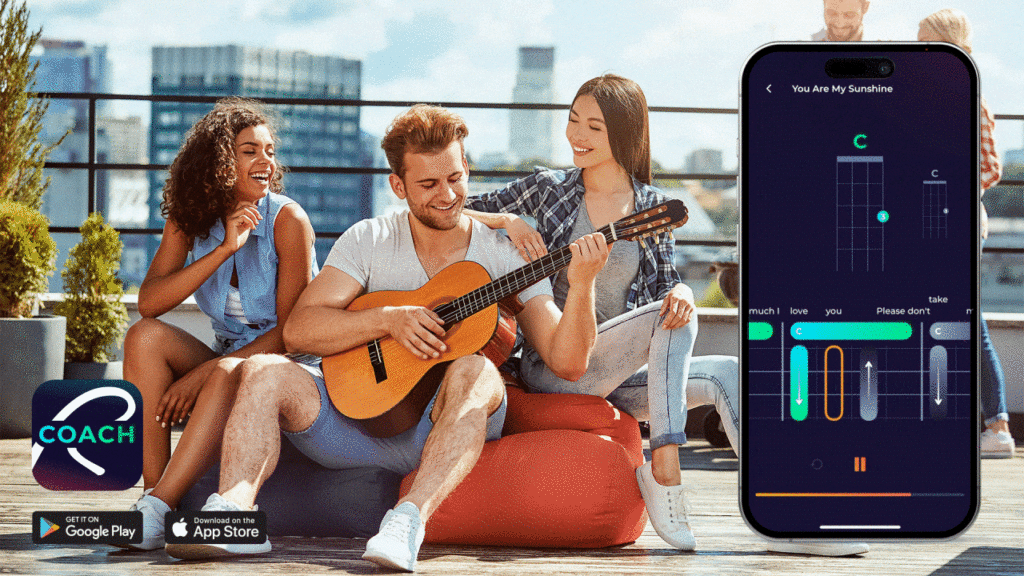 Fast-track your guitar learning journey, with the Ukulele and Guitar Coach App by Roadie Music. (iOS | Android)
This is the first and only AI-based guitar and ukulele learning app that listens to you play and guides you with customized feedback, just like a music teacher would. Coach will mainly help you :
Discover & master ANY chord
Practice strumming patterns
Learn any song from scratch & at you OWN pace
Get personalized feedback on skills that need improvement
There are also lots of video tutorials that can help. Here's our favorite:
Subscribe to Gain Access to our Alternate Tuning Library & Accompanying E-Book Guide
Discover the origin of the most popular tunings, some less-known facts, AND most importantly, learn how to play songs in your desired tunings.