5 Interesting Facts About Eddie Van Halen
by Rodrigo Sanchez, Oct 8, 2021 . 3 min read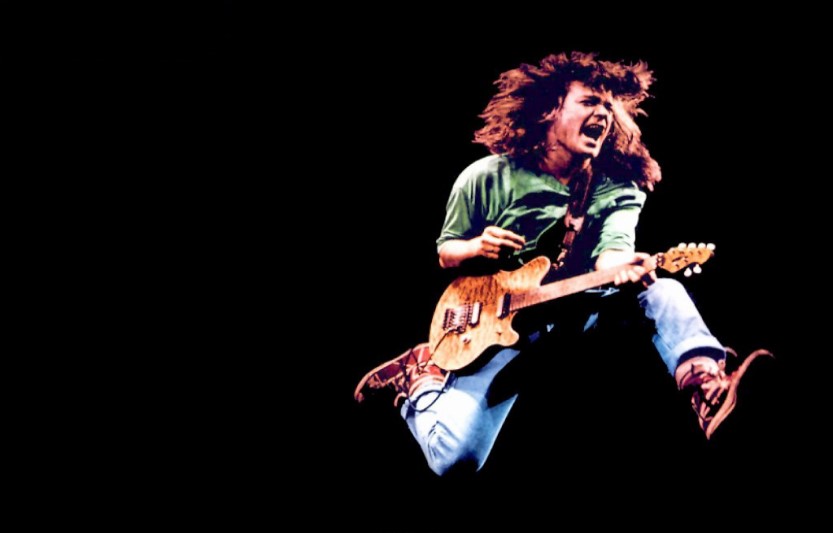 These five interesting facts about Van Halen partly reveal a musician that was quite extraordinary.
Born in Amsterdam, this guitar hero was part of one of the most successful rock bands in history, Van Halen. Together with his group, Eddie Van Halen was able to show the world his incredible technique and musicianship on guitar, while remaining extremely popular and commercial. His playing influenced thousands of musicians worldwide and made him one of the greatest guitarists ever. Unfortunately, Eddie passed away on October 6, 2020, from cancer. His music will continue to inspire generations to come. Here are five interesting facts about Eddie Van Halen.
He could not read music
Sure, there are plenty of musicians that can't read music. However, there are not that many great musicians that can't read music. More importantly, Eddie Van Halen took formal piano lessons from the time he was six years old. Piano lessons almost always involve a lot of reading. This is especially true for classical piano lessons, which is what Eddie Van Halen took. 
However, he memorized everything the teacher would play. Not only entire pieces but also the fingerings used. In other words, this further developed Eddie Van Halen's prodigious ear and memorization skills, as he simply did not need to read the music in order to play it. 
He practiced a lot as a teenager
When Eddie Van Halen was a teenager, he had developed a rigorous practice schedule. That focus on the guitar extended until the weekend. His brother Alex (drummer of Van Halen) would go out on Friday night at 7 pm, while Eddie would stay home, practicing and drinking beer by himself. Alex would return at 3 am to find Eddie still sitting on the edge of the bed, practicing. 
He was a fantastic songwriter
Most virtuoso guitarists do not have a knack for writing commercial pop songs. Eddie Van Halen was the ultimate exception to this rule. He was capable of writing extremely commercial songs that rose to the top of the charts and made his band one of the most in-demand acts ever. From classic rock anthems like "Jump" to power ballads like "Why Can't This Be Love", Eddie Van Halen was a songwriting master. 
Van Halen was one of the most commercially successful rock bands of all time. For this to happen, you need to have really good and catchy songs. Eddie's pyrotechnics on guitar were just the cherry on top of truly great songs.  
He shocked the industry with his band's first record
Van Halen is often credited as restoring hard rock to worldwide prominence. The band's first album made them overnight starts once it was released in 1978. Not since Jimi Hendrix had a player that sounded so explosive and in control at the same time. Eddie Van Halen's use of double hand tapping, harmonics, and just sheer technical prowess and musicality are a thing to marvel at. The very first track "Eruption", is considered one of the greatest guitar solos of all time. The music industry was positively shocked when they heard such gifted guitarists playing such powerful and commercial songs. 
These five interesting facts about Eddie Van Halen can partly reveal how much was lost with his passing a year ago. His music will remain in the hearts of millions of fans worldwide. At the same time, his incredible playing will inspire many generations of guitarists to come. May he rest in peace. 
Get our free Alternate Tunings Guide!