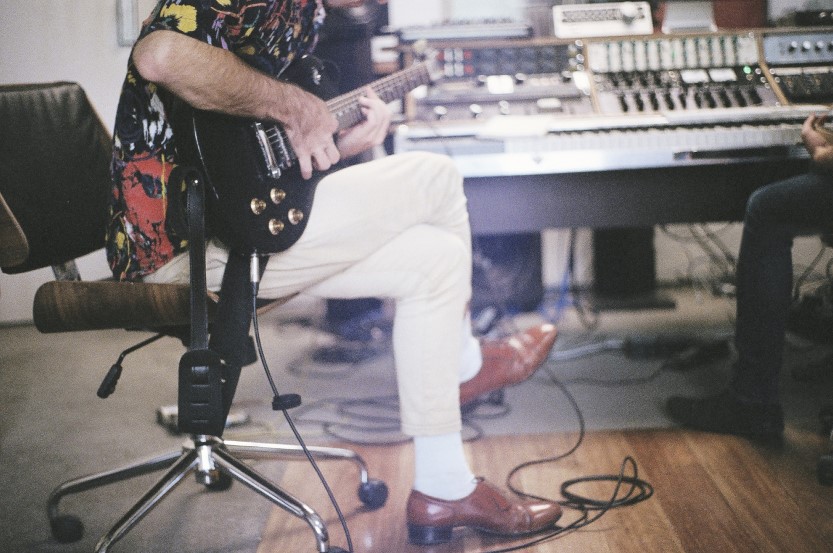 Many guitarists in the Roadie community are well-rounded musicians who not only know how to play instruments but also how to record and mix their songs.
If you're not one of them, then read our guide on How to Build a Home Studio, and then head over to Recording Tips for Home Studios.
But even if you know How to Record Electric Guitar at Home, it's always better to leave the final recording session to professional engineers in real recording studios.
Beware!
Studio time is expensive, and it's easy to make stupid mistakes that waste valuable time and money. That's why we've put together this list of mistakes to avoid when recording guitar.
1. Not Recording a Demo
It can be a costly mistake to not record a demo version of your riffs, as you can end up wasting valuable studio time. Make sure you record a demo in advance — a phone recording will do.
2. Not Rehearsing
Even with a demo, it's important to rehearse as much as possible in advance. Otherwise, you'll spend the studio time on something you could've done at home and end up rushing the record.
3. Being Out of Tune
As with not rehearsing, you can waste a lot of time tuning your instrument when you should be recording. Bring the Roadie 2 automatic tuner in case your strings contract or expand on the way to recording. Use it to quickly and accurately tune your instrument in between takes as needed.
4. Using New Strings
It can be tempting to use brand new strings for your recording session — but don't. Just like cold or warm strings, new strings can impact your sound. Break them in a bit before you record.
5. Using New Gear
Studio sessions are not the time to experiment with new amps, pedals, or any other gear. Use gear that you know from the inside out so you get the most out of it instead of wasting time.
6. Improvising
Sometimes, improvising can lead to great sounds. But adding new material on the fly can also have the opposite effect. That's why you should do that during the demo phase (see #1 above).
7. Recording Alone
Unless you're also an audio engineer, you should never record the final version alone. An extra pair of ears can be an invaluable asset that will make sure you get some solid tracks down.
8. Using the Wrong Engineer
When you're recording with someone else, you should make sure that they're the right person. Even a good engineer can ruin your song if they don't understand the sound you're going for.
9. Communicating Poorly
So you've found the right person to record with. Talk to them! If there's something you're not sure about or unhappy with, make sure they know so you don't leave with a subpar record.
10. Poor Time Management
You've probably noticed that time is mentioned frequently in this list. That's because so many musicians waste valuable time when recording. Make a schedule or to-do list and stick to it!
Time to Press Record!
If you follow these ten tips, then you're well on your way to make the most out of your studio time and get the best possible recording of your wicked skills.
As for the demo you record before the studio session, you might want to check out Mixing Tips for Home Studios and Fixing Guitar Recording with Logic Flex Time.
Those two articles will help you get a stellar demo recording that will reveal any potential stumbling blocks before you record the real thing.
Happy recording!