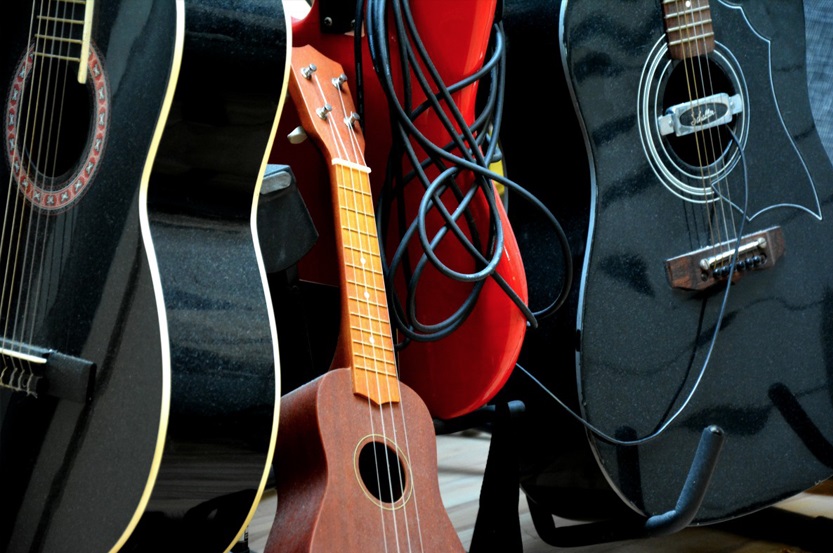 Are you so good at playing one instrument that you need a new challenge? Maybe you don't want to be boxed in by only playing the guitar and want to jump on the bass?
Many musicians in the Roadie community play more than one instrument. And the Roadie 2 is able to tune any stringed instrument, so you won't have to invest in more tuners.
But before you jump in head-first, let's have a look at some of the pros and cons of spending time and money on another instrument.
The Benefits of Being a Multi-Instrumentalist
Mastering more than one instrument will make you a much more versatile musician. So let's have a look at some of the benefits you'll enjoy as a multi-instrumentalist.
1. Understand Your Band Better
If you're part of a band, then you know that communication is key to collaborate efficiently. When you understand more instruments, you'll also understand your band better.
2. Land More Gigs
If you're not part of a band but like to play jam sessions or paid gigs, then you'll have more opportunities as a multi-instrumentalist. More instruments equal more money.

3. Teach More Students
Speaking of money, are you a guitar teacher? Then you should consider branching out. Imagine how many students you could have if you learned to play more instruments.
4. Broaden Your Horizon
It's a very rewarding feeling to learn a new instrument. It can give you a new perspective on music creation and even spill over into the instruments you're already proficient with.
Since you're here…
Do you play different stringed instruments? If yes, then we've got the right gear for you. Check out our automatic tuners, Roadie 3 and Roadie Bass. Roadie 3 works on all string instruments with a guitar machine head including electric, acoustic, classical, and steel guitars, 7 &12-string guitars, ukuleles, mandolins, banjos, etc. Roadie Bass is compatible with all of these instruments as well as 4, 5 & 6-string bass guitars. Take a minute to check them out here.
The Downsides of Being a Multi-Instrumentalist
Although you might be sold on the idea of becoming a multi-instrumentalist, there are a few things you should be aware of. Here are some of the downsides you can experience.
1. Master of None
Jack of all trades, master of none — or so the saying goes. When you divide your time between instruments, you forego the opportunity to become a virtuoso in one single instrument.
2. Confused Technique
Some players have trouble changing their mindset from one instrument to another. If you're in a bass mindset, you might suddenly find that you punish your guitar strings unnecessarily.
3. Higher Costs
More instruments mean more outgoings. You already know how much you've spent on your guitar, so multiply that by the number of instruments you want to add to your arsenal.
4. Time and Motivation
Learning a new instrument takes time and motivation, so if you're struggling for both then it could be a bad idea to learn new instruments and having to start from scratch.
Yea or Nay?
Now that you know some of the pros and cons of being a multi-instrumentalist, it's up to you to decide if it's worth the extra investment. Ready to be a one-man band?
How many instruments do you play? Share your thoughts and experiences with us in the comments section here below!