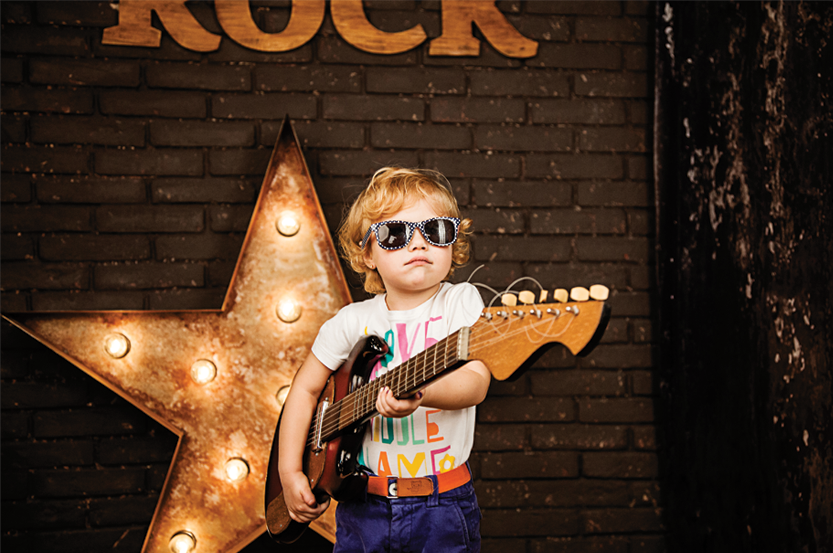 It's easy to see how music enhances our lives every day; but did you know that music education plays an important role in early childhood education and has lifelong benefits to our physical, mental, and social well-being? In this article, we will explore how Musical Education Benefits for Life; see the positive impacts of music education; look at how tech innovations are making it easier than ever to gain those benefits by learning to play a musical instrument.
Music and the brain
Musical training can have a dramatic impact on the brain's structure. According to developmental neurobiologist Mo Costandi, "playing a musical instrument is a rich and complex experience; it involves integrating information from the senses of vision, hearing, and touch, as well as fine movements; and learning to do so can induce long-lasting changes in the brain."
Because of our emotional connection to music; it's a powerful cognitive stimulus, and even short periods of early childhood music training can have lifelong effects. Studies show that learning to play a musical instrument creates changes in the brain and that musicians have larger gray matter areas in certain parts of their brains!
Just think about it: Simply singing a song while strumming the chords on the guitar involves key areas of development; including language processing, verbal memory, spatial reasoning, and mathematics. But even further, learning to play an instrument also improves something called "fluid intelligence," which is the ability to use logic, identify patterns, and solve problems.
Music and physical development
In addition to the amazing mental benefits, musical education can also greatly benefit our physical development. Learning to play an instrument increases fine-motor coordination as well as developing our self-awareness in a physical sense.
Music improves social and emotional skills
Music is a social activity that connects performers and listeners together in powerful ways. Playing music with others cultivates relationship building, teamwork, and an appreciation for working toward a shared goal; while performing for an audience can boost a person's confidence and self-esteem. As a means of expression, music can also help us understand our own emotions.
Innovative technology for musical education
With so many benefits of musical education to the wellbeing of children and adults alike, the challenge is to find a way to make it fun and easy for anyone to learn to play music. And that's exactly what we did here at Roadie Music!
We've created Roadie Coach, the perfect aid for your musical learning journey. This fantastic tool can track your progress in several ways and help you get better on the guitar & uke. It features a high-quality recorder where you can record yourself for immediate feedback. Additionally, Coach also comes with a library of songs that you can also add to your repertoire later.
By making learning easier, faster, and more rewarding, this device allows beginners to move rapidly from understanding how chords structure music to gaining hand strength and dexterity; Along the way, they'll reap all the benefits of learning, practicing, and sharing in musical experiences – augmenting the awesome benefits of musical education for a lifetime to come.