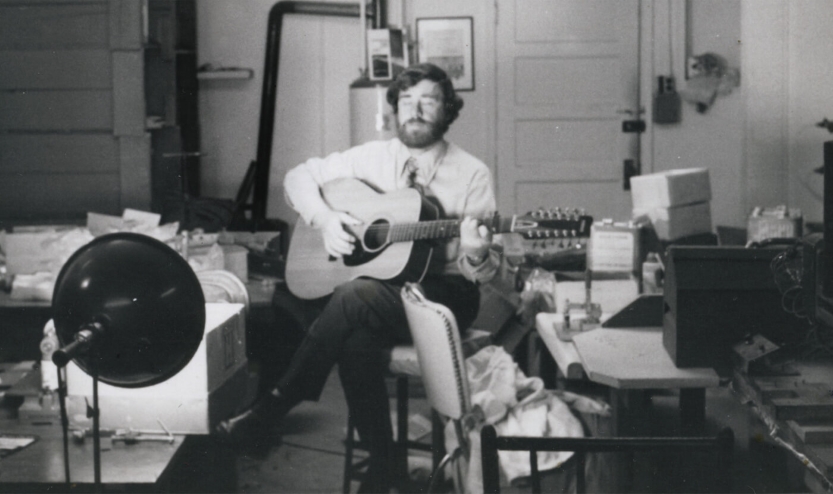 The guitar world has lost a legend. Jim Dunlop – guitar plectrum and guitar pedals pioneer – has died. A cause of death for the 82 year old is not yet known.
Legacy
Dunlop has been a force in the guitar world for the past 50 years. Born in Scotland in 1982, he relocated to Canada as an adult. But, it was the warmer climes of North America that ultimately called to him. In the 1960s, he and his then-pregnant wife relocated to the United States, borrowing money from the credit union so that they could cross the border:
"To get across the border, you had to prove you had $1,600 in your bank account. I only had $600 in the bank at that time, so I went straight to the credit union and borrowed $1,000. Then I went to the American consulate general in Montreal, showed them the $1,600 in my account, and they stamped my papers and said, 'You're free to go.' I went right back to the credit union and paid the $1,000 back in full, and we crossed the border with $600 and a final destination: San Francisco."
History
Dunlop started out in America working as mechanical engineer. But, he soon moved into the world of musical instruments, founding his namesake company in 1965. He found early success making capos for twelve string guitars. But, what is probably his most notable contribution to the guitar market would come later, when he made his first foray into pick manufacturing.
By listening to guitarists and some savvy research and development, Dunlop turned the pick market on its head. Experimenting with different shapes, materials and thicknesses, as well as introducing distinctive gauges, he was able to create a range of plectrums that catered to different guitarists' needs.
In the 1980s, Jim further innovated in the guitar world by entering the effects market. Acquiring staple brands such as MXR and CryBaby, he improved the consistency and quality control of effects units, while expanding the range of pedals on the market.
Tribute
Dunlop have paid tribute to their founder in a statement on their official Instagram page.
"Remembering Jim Dunlop, 1936–2019: Jim dedicated his life to making it easier and more enjoyable for musicians to express themselves. Driven by a fearless, innovative spirit, he tirelessly sought out ways to improve and expand the options available to players around the world. Today, we remember his contribution to music history."
R.I.P Jim Dunlop.
Main photo credit: Dunlop Manufacturing Inc.