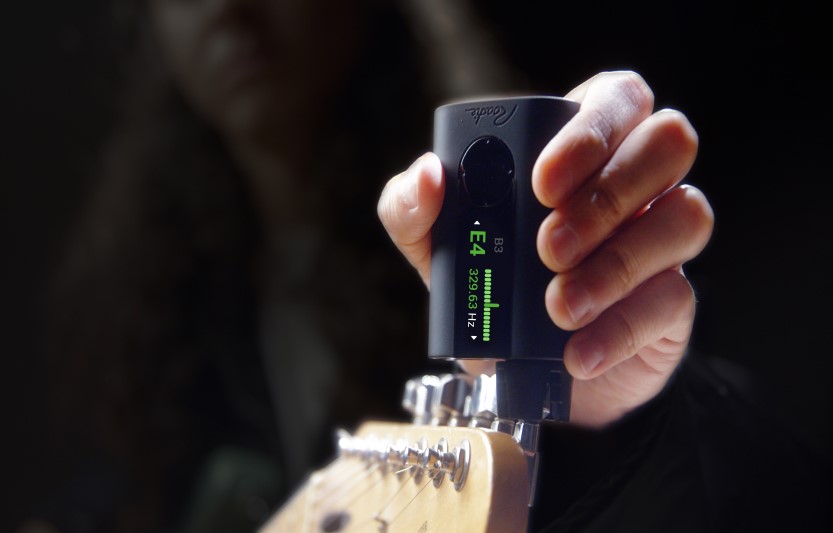 Ever since its launch in May 2020, Roadie 3 received overwhelming support from publications, YouTubers,  social influencers, and musicians. With many of them expressing their thoughts on the next generation tuning device to their followers.
While we are super grateful to each and every single one who supported us through a review, we can only mention a few here today. So here are some of our favorite Roadie 3 Reviews to date.
Roadie 3 Reviews: Publications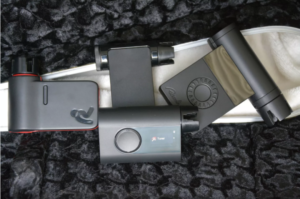 Paul Ridden, the managing editor at New Atlas, has reviewed every single one of our tuners so far and has dubbed Roadie 3 as his favorite to date! He describes Roadie 3 as "The best of the bunch!" and says: "This new model marks something of a departure from the norm." 
What he liked: 
The new controls design "

The knurled dial around the power button on the Roadie 2 has been replaced by a four-way rocker button, which we found very responsive and intuitive to use.

"

The tuning speed: "

It only took one or two string picks before the Roadie vibrated and sounded a beep to declare the string had been brought to pitch." 
The tuning accuracy: "

There is an option to give accuracy; we found tune-ups to be quick and easy, and markedly quieter than with the Roadies that have gone before. And everything lined up nicely when checked against our pedalboard Pitchblack Poly tuner, too. Nice." 
What he Disliked: 
The ergonomic design: "

Personally, I preferred the pistol-grip design of the earlier Roadies, but the new shape is comfortable and can make the LCD screen visible while tuning."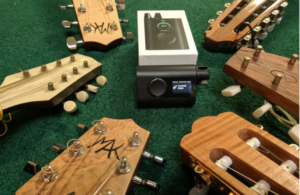 Also a long-time supporter and reviewer, Gary parks was really impressed with the Roadie 3's features. Although sceptical at first, he says that the Roadie tuner has become his go-to tool at home and for gigs.
What he liked:
The personalized tuning settings: "

You can customize any given tuning in various ways. Or if you have a capo on the third fret, or want to tune down to Eb (designated as fret -1), go to the Capo section and choose the desired fret position. You can even create a tuning for a particular guitar and adjust individual strings a few cents flat or sharp to compensate. "
What he disliked: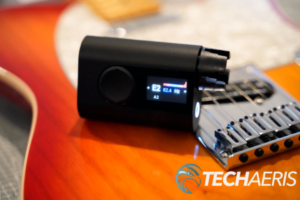 Alex Hernandez, the founder of Techaeris, a source for tech and gaming reviews, reviewed the Roadie 2 when it launched back in 2018. He was blown away by it at the time and has been using Roadie 2 in his daily routine ever since. What did he have to say about the Roadie 3? 
What he liked: 
Price/Value: "

The Roadie 3 is priced at US$129, which is the same price the Roadie 2 was selling for. To me, that is extraordinary! To come out with a new version that is improved in every way and maintains the same price point. The Roadie 3 oozes value and is worth every cent."
The new ergonomic design: This comes as a shocker from a loyal Roadie 2 user! "The Roadie 3 guitar tuner looks completely different from its predecessor, which is a good thing in many ways. My one complaint about version 2 was that it wasn't ergonomic. The Roadie 3 improves on the ergonomics and is much more comfortable to hold, with no sharp angles."

The Screen: "

Another great improvement in this generation is that you can position the Roadie 3 to see the display at all times. So you can tune both rows and still see the display, something that you couldn't do with the Roadie 2."
What he disliked: 
Build texture:

"Texture of the build material can attract dirt and dust"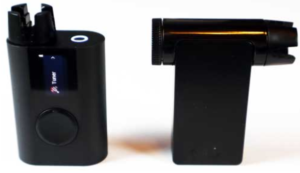 Aaron Matties does a great job at explaining the features of the Roadie 3: " If you're a multi-instrumentalist or you want to dabble in the vast world of alternate tunings or you just want accurate tuning, the Roadie 3 is for you!"
What he liked:
The great battery life

The alternate tuning presets

The screen placement
What he disliked:
The need to use the app to set up additional tunings that are not already on the custom tuning list
Roadie 3 Reviews: Youtube
Guitarist, teacher, and YouTube sensation Dave Tran took the Roadie 3 out for a spin. Watch his comprehensive review to see ALL of Roadie 3's amazing features and a full comparison with its predecessor.
What he liked: 
Alternate & Custom Tunings:

"you can add a whole bunch of different tunings and switch between them quickly!" 

String winder: "It is really handy, Very fast, and especially useful in live gigs" 
What he disliked: 
Overkill: "if you are going to play in standard tuning 100% of the time, it is easier to use a clip-on tuner"
This was the first time the Russian Youtube channel, Kaminari Guitar, reviews a Roadie tuner. However, it didn't take long to form the opinion that "the Roadie 3 is the coolest tuner he had ever seen!"
What he liked: 
EVERYTHING! Kaminari loved ALL features of the Roadie 3. He found the string winder and metronome to be especially useful for him
What he disliked: 
Incompatibility with Bass guitars
Also a first-time Roadie user, Japanese Youtuber Yushi was amazed by the Roadie 3. He says he's finally free from the hassle of tuning!
What he liked: 
Cool Design

Very convenient for multi-instrumentalists 
What he disliked:
Here are some quick Roadie 3 demo videos with SICK guitar solos!
Something all our reviewers agree on is how effective the vibration-detecting feature on the Roadie 3 is. All of them were really impressed by how well it functioned in loud and noisy environments and couldn't wait to try it out at a live gig. Another thing that impressed users across the board was Roadie 3's sleek new design; from the new screen, buttons, or ergonomic shape…Almost all reviewers agree that this tuner looks great in their toolbox. Hope you guys enjoyed this compilation of some of our best Roadie 3 Reviews. Who would you like to see review our product next? Let us know in the comments section below.