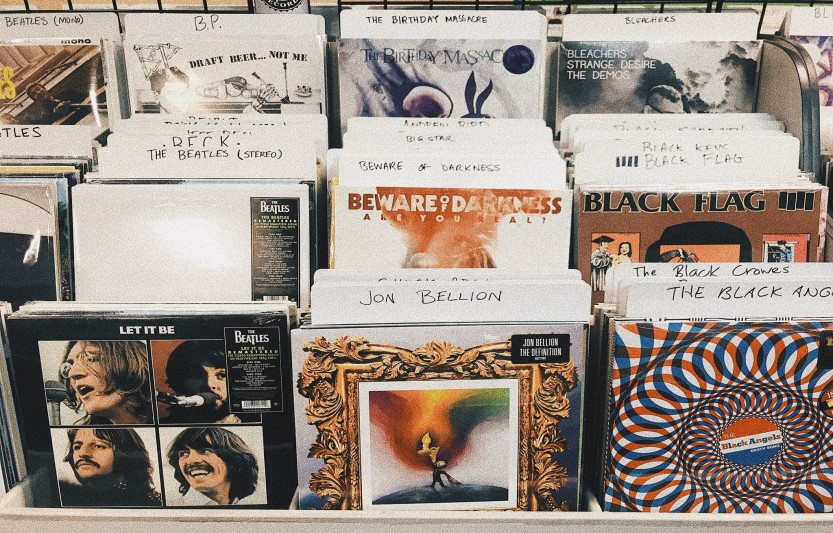 The 5 best debut albums with guitar heroes contain some of the most iconic music ever recorded. These albums have become classics and have influenced scores of fans around the world.
Interestingly, these albums also revealed these new guitar heroes. To say it differently, these guitar heroes were anointed by these albums. In nine cases out of ten, debut albums fail and mark the ending of short-lived careers. In the case of the albums on this list, they represent a percentage so small that is akin to winning the lottery. This is because not only were they extremely successful, but they marked a moment in history. Here are the 5 best debut albums with guitar heroes.
The seminal debut album by Guns N' Roses. Appetite for Destruction is one of the best-selling albums ever, marking the arrival of Slash, one of the greatest guitar heroes ever. Interestingly, nothing happened when this album came out in 1987. Things changed when MTV aired the video of "Welcome to the Jungle" at 4 in the morning, in 1988. The calls started pouring in at such a rate that the phone switchboard at the MTV headquarters caught fire. A perfect beginning for a new guitar legend that went by the name Slash.  
The world was not prepared for the arrival of Jimi Hendrix. Are You Experienced was released in 1967 to great critical acclaim that was only topped by its commercial success. This album established Hendix as a unique guitarist, playing things never seen before and way ahead of his time. A year prior to this album's release, Jimi Hendrix was a struggling backup guitarist. But his fate changed when a British producer brought him to London to start a solo career. Are You Experienced became one of the most important recordings in history. However, somehow it was initially rejected by Decca Records, the same company that rejected The Beatles. Talk about regrets.
This is the album that began the legend of Led Zeppelin. Jimi Page was a coveted session guitarist in London before he joined The Yardbirds. But it was with Led Zeppelin that he became a guitar hero known around the globe and one of the most respected musicians in rock history. Armed with his Gibson Les Paul guitar, Page delivered quite a few classic songs on that first album. Led Zeppelin is one of the greatest debut albums ever and showed the band and Page in full force. 
Yes, another album name that is also the band name. This album revealed the greatness of Brian May. It is one of the greatest debut albums of all time, by one of the greatest rock bands ever. Queen was the beginning of May's illustrious career, one that has morphed and adapted. After frontman Freddie Mercury died, it seemed like the band was done. But the public was so eager to hear more Queen that they accepted and supported massive tours with other singers. The one constant was the undeniable sound and fantastic musicality of guitar hero Brian May. 
This is one of the greatest metal debut albums ever. Kill Em' All is still one of the favorite albums by Metallica's die-hard fans. It also happens to have an interesting narrative. This album had frontman James Hetfield on guitar, as well as legendary Megadeth frontman Dave Mustaine. Two of the greatest names in metal were too much for just one band. So after this album, Hetfield and Mustaine went their separate ways. Still, Kill 'Em All had not one, but two guitar heroes shredding away.  
These albums defied the odds in a way that most artists can only dream of. They continue to be vital references for anybody with an interest in rock and rightfully so. Among other things, these albums revealed some of the greatest rock guitarists in history. Feel free to comment below on some of your favorite debut albums.