Tapping Into Pentatonic Scales
by Frederik Nielsen, Apr 29, 2018 . 2 min read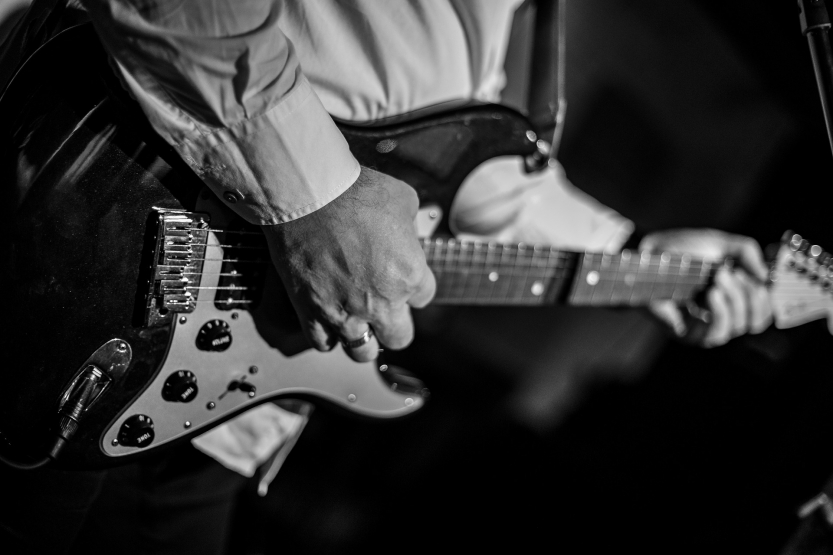 When you start out playing, there's an array of different scales to learn. In the beginning, you'll familiarize yourself with the basics: major scales and natural minor scales.
Once you've got the basics down, you'll graduate to harmonic minor scales and melodic minor scales.
Then, it becomes slightly more advanced: chromatic scales, diminished scales, and Lydian augmented scales. Have you got them all down?
Wait a minute…
The pentatonic scales. The key to pretty much every folk song ever written under the sun. What you'll also notice, when listening to folk, is the tapping technique often incorporated into the songs. So let's dive right into it…
Tap into your potential
First, however, we need to know how to tap. This is the technique you'll recognize from your heroes Eddie Van Halen, Ozzy Osbourne, Marty Friedman and Steve Hackett.
If you're already familiar with this step then feel free to skip ahead, but for those who aren't here is Chainsaw Guitar Tuition with some tips for you:
Rockin' out with pentatonics
This is all well and good, but when do we get to shred, bro? Now. Sammy Boller from Guitar World has put together a nifty little guide where he shows you five examples on how you can combine pentatonics with tapping to create some really cool (and fast!) riffs and runs:
Advanced techniques
Of course, you may already know how to do that. Maybe you're one of the virtuosos who skipped ahead in this guide. In that case, are you ready to take it up a notch? Here are some more advanced techniques that'll prepare you for some serious shredding:
Playing (to) the crowd
Playing pentatonic scales is by no means limited to the guitar, or any conventional instrument for that matter. It can able be used to play an audience. Don't believe me? Have a look at this video with Bobby McFerrin, where he shows you how to do exactly that:
Subscribe to Gain Access to our Alternate Tuning Library & Accompanying E-Book Guide
Discover the origin of the most popular tunings, some less-known facts, AND most importantly, learn how to play songs in your desired tunings.