This Week Roadie Loves: Halestorm – "Vicious"
by Alec Plowman, Aug 10, 2018 . 3 min read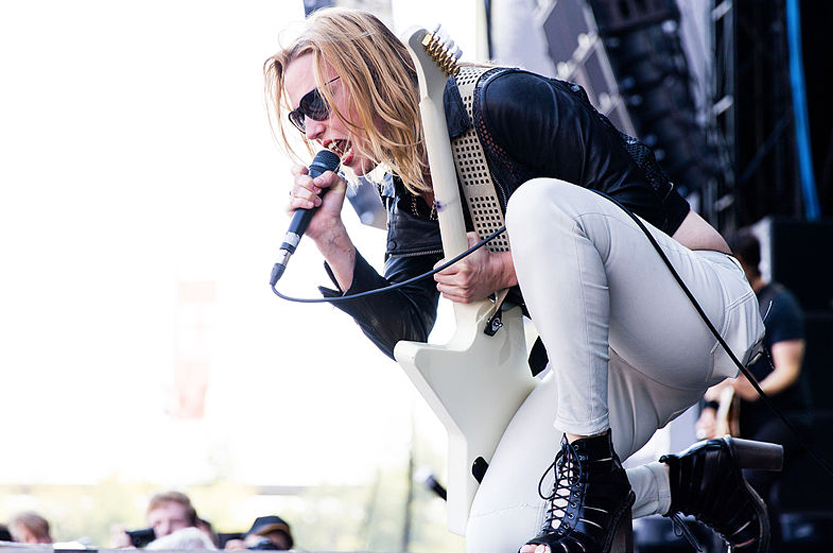 This week, "Halestorm – "Vicious" has featured heavily on the Roadie office playlist. If you've not checked it out yet, we'd thoroughly recommend that you do.
Just over 20 years into their career now, and with four full-length albums under their belt, the past decade has seen Halestorm rise the rock ranks. That's thanks in no-small part to their relentless touring schedule.
It was 2012's "The Strange Case Of…" that broke the band into the mainstream – lead single "Love Bites… And So Do I" was a Grammy winner- cementing their reputation as one of the preeminent hard rock acts of their era.
"Into the Wild Life"
While still a commercial success, 2015's "Into the Wild Life" was perhaps not the successor that fans had hoped for. Diversions into AOR, and an overly slick pop-production lacked the grit that made "The Strange Case Of…" such a compelling listen, muting the powerhouse intensity of front woman Lzzy Hale.
"Into the Wild Life" was the sound of a band at a crossroads. "Vicious," but contrast is a blistering re-affirmation of intent. Produced by Nick Raskulinecz, known for his work with the likes of Trivium, Mastodon and Alice in Chains, it's an uncompromising album. It is largely eschewing the lighter moments of "Into the Wild Life" in favor of undiluted hard rock, full of big riffs, snarling vocals, and undisputed "f—k you" attitude.
At 12 tracks, and just over 40 minutes long, "Vicious" keeps things lean-and-mean. Other than closing acoustic number "Silence" – which has shades of Led Zeppelin's Bron-Yr-Aur – it's an album with a singular, hard rocking purpose. And it works. Unlike its predecessor, "Vicious" is an incredibly focused album.
It's super tight, going heavier than anything Halestorm has ever done before. In fact, that heaviness comes straight out of the gate – opener "Black Vultures" opens moody before giving way to anthemic riffing and soaring vocals. Through follow-up tracks "Skulls" and lead single "Uncomfortable," there's little let-up.
Hale roars and snarls her way through lyrics that seldom veer from sex/drugs/rock 'n' roll themes that compliment the music perfectly. Vocally, it's a powerhouse performance. Hale's always been one of the standout voices of her generation, but here she really pushes it on this record. And it pays off big time.
Halestorm are a well-oiled machine 
That's what 20 years of 200+ shows a year will do to you – and as such, the musicianship on display here is consummately professional Drummer Arejay Hale (Lzzy's brother) and bassist Josh Smith are locked in, laying down a consistently solid foundation, upon which Lzzy and guitarist Josh Hottinger build an immense tower of power-riffage.
If you're a fan of solid-as-a-rock anthemics, big riffing and no-bulls—t rock 'n' roll, this is one to pick up. A return to form for "Halestorm," it's the sound of a great band hitting their stride and doing what they do best.
Subscribe to Gain Access to our Alternate Tuning Library & Accompanying E-Book Guide
Discover the origin of the most popular tunings, some less-known facts, AND most importantly, learn how to play songs in your desired tunings.