Upcoming Rock Concerts in 2020
by Tamara Habchi, Jan 31, 2020 . 3 min read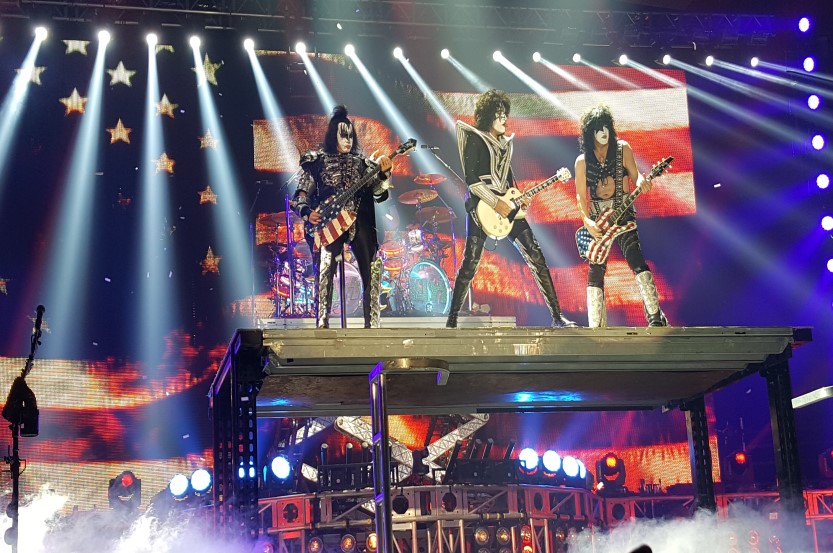 How many times have you found out someone has tickets to a concert that you've always wanted to go to. You go to book and find out it's too late – you've missed your chance! 
Here's a list of upcoming Rock Concerts in 2020. Get to planning and don't miss out on watching your favorite rock legends perform live! 
January – September 
One of America's greatest Rock & Roll Bands has announced details of its 2020 tour. Aerosmith's current Vegas residency runs through until June 4. Then the band starts its tour across the UK and Europe for the summer coinciding with their 50th anniversary. 
February – October 
One of the best selling bands of all time has released dates for their 2020 farewell tour – rightfully named 'End Of The Road'. The world tour with 75 new dates for 2020, kicks off February 1.
The band's last-ever show is scheduled in their hometown, New York City, on July 17, 2021. 
April – May 
January 14, the Foo Fighters tweeted "Holy S***!!! 25 years?!" reminding their fans that 2020 marks a major milestone for the band. Founded in 1995 by Dave Grohl following on from the death of his Nirvana bandmate Kurt Cobain the year prior. What better way to commemorate the occasion then a tour.  
May – September  
The Red Hot Chili Peppers were inducted into the Rock and Roll Hall of Fame in 2012 and have sold over 80 million albums worldwide since forming in Los Angeles in 1983. With such an impressive legacy, the Red Hot Chilli Peppers is one of those 'bucket list' concerts. 
June – July 
The band has announced a new North American tour and their 15th studio album, both titled "Bon Jovi 2020." Their touring dates are short but sweet – scheduled for June & July only. 
May – July 
After the success of the 'Legacy of the Beast' tour in 2019, Iron Maiden have announced extended dates for 2020. This tour will be starting in Australia across the cooler months, ending the tour in the European summer.
We think it's fair to say that each one of these bands has made an incredible mark on Rock culture throughout history. If we had it our way, there's not a single one of these concerts we'd miss! 
Let us know which upcoming rock concerts are your top picks for 2020 in the comments below.
Get our free Alternate Tunings Guide!