Where To Start With… Muddy Waters
by Alec Plowman, Apr 3, 2018 . 3 min read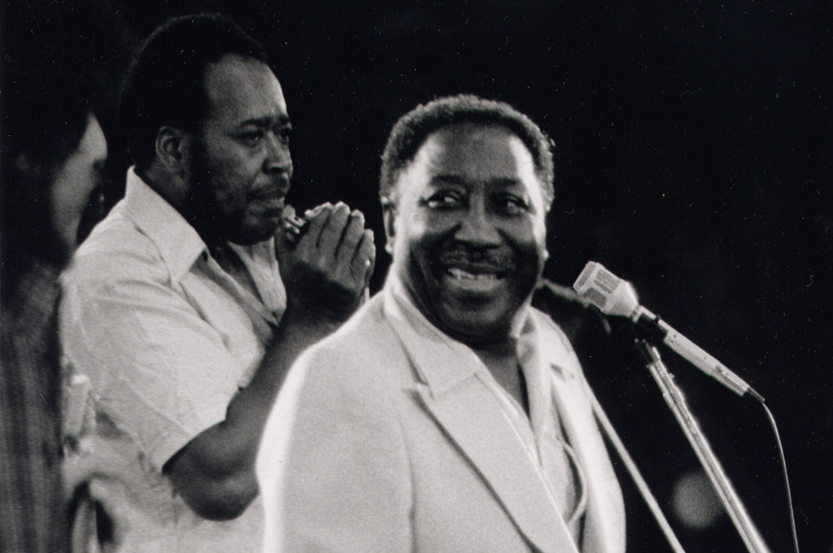 April 4th marks the birthday of one of the all-time blues guitar greats, Muddy Waters. If you want to learn to play blues guitar, heck, if you want to learn to play guitar full stop, then Muddy's back catalog is a must.
But, where do you start? Muddy Waters was a prolific recording artist; A bewildering array of studio albums, live albums, and compilations of his material are currently on the market.
That's where this guide comes in. Here are three of the best albums from Muddy Waters currently available. They're a fitting introduction to one of the blues' most notable forces; and offer plenty of amazing blues guitar lessons for those serious about mastering the craft.
So, let's jump in. Here are three great Muddy Waters albums guaranteed to get your mojo workin'.
Anthology
With the concept of a blues "album" not really cemented until the late 1960s, most of Muddy Waters' seminal early offerings were released as singles. This three disc, 75 song "Anthology" compilation is a pretty exhaustive run-through of Big Mud's classic material, recorded during his first couple of decades as a performer on Chess records.
The titles speak for themselves: "Hoochie Coochie Man," "Got My Mojo Workin'", "I Just Wanna Make Love To You," "Rollin' Stone," "Can't Be Satisfied," "I'm Ready…" All are undisputed blues classics that had a profound impact on the likes of Eric Clapton, Keith Richards, and pretty much every 1960s British blues-rock guitarist.
Sure, "Anthology" is a no-frills set as far as packaging goes, but it's got it where it counts. And, getting this much music for under $10, you can't really argue.
Muddy Waters at Newport 1960
Muddy Waters' set at the legendary 1960 Newport Jazz Festival is, in itself, the stuff of legend. Rightly regarded as Waters' best album it's an incendiary performance that thoroughly rocked the mellow jazzers that attended Newport. Ably backed by Otis Spann on piano, and James Cotton on harp, Big Mud doesn't play guitar on much of this set. But, his vocal performance is phenomenal, as is his crowd interaction. Stunning versions of "Hoochie Coochie" Man and "Baby Please Don't Go" and "Got My Mojo Workin'" was so good, they played it twice!
Buy "Muddy Waters At Newport 1960"
Hard Again

As Muddy purists will tell you; the blues master went through something of a rough patch in the late 1960's and early 1970's, producing a number of second tier records that didn't live up to his formidable reputation (with 1968's psychedelic leaning "Electric Mud" – a shameless attempt by Chess to cash in on the booming San Francisco rock sound – probably the low point).
But, 1977's "Hard Again" was the album that turned it all around for Big Mud. Working for a new label (Blue Sky) and with a new producer (Johnny Winter) clearly revitalized the musician. Cutting the record in three days; it was back to basics blues brilliance from Muddy and his band, particularly notable for a standout rendition of "Mannish Boy."
What are your favorite Muddy Waters albums? Sound off in the comments.
Get our free Alternate Tunings Guide!