Legendary Guitarists Born in April
by Alec Plowman, Apr 5, 2018 . 4 min read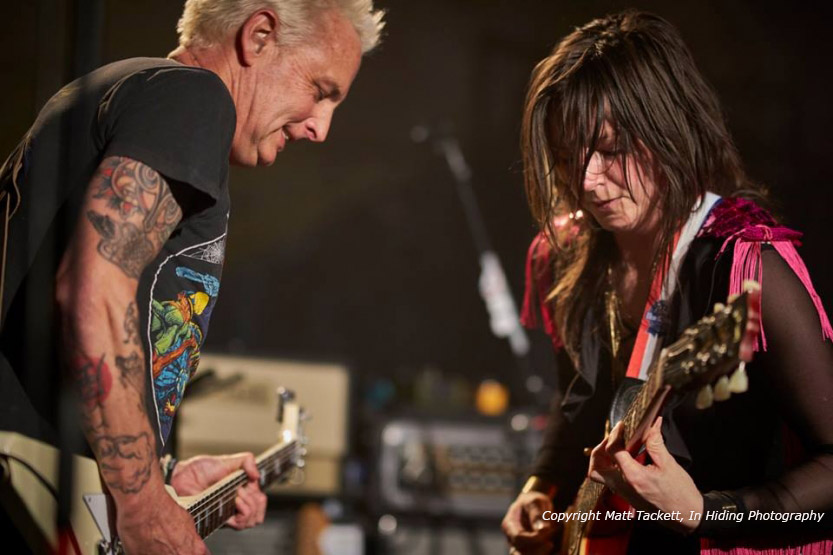 If you're learning to play guitar and you were born in the month of April, you're in good company!
Plenty of guitar legends were born in the fourth month of the year– in fact, it was a month that produced some of Roadie's favorite guitar heroes. So, we've decided to compile a playlist of songs from our top axe-men born in April for your delectation.
If you want a break from pouring over guitar chords, guitar tabs and guitar music theory, or are plain looking for some inspiration for in-between guitar lessons, then look no further.
Let's get straight into it, kicking off with a certified blues guitar god (who was also the subject of the previous Roadie blog post ).
April 4th
Blues guitar legend Muddy Waters was born April 4th, 1915.  He died on 30th April 1983 at the age of 68
Former Thin Lizzy guitarist and prolific solo artist Gary Moore was born on April 4th 1952. He died on 6th February 2011 at the age of 58
April 5th:
Pearl Jam guitarist Mike McCready is 51 years old. He was born on 5th April 1966
April 8th:
Guns N' Roses axe-man Izzy Stradlin was born on April 9th 1962. He's 55 years old.
April 9th:
King of rockabilly Carl Perkins was born on this day in 1932. He died on January 19th 1998 at the age of 65.
April 13th:
Original Red Hot Chili Peppers guitarist Hillel Slovak was born on this day in 1962. He died tragically young at the age of 26 on June 25th 1988.
April 14th:
Deep Purple and Rainbow guitar hero Ritchie Blackmore was born on this day in 1945. He is 72 years old.
April 18th:
Mark Tremonti – guitarist extraordinaire for Creed and Alter Bridge – was born on this day in 1974. He is 43 years old.
April 22nd:
Cure main man Robert Smith was born on this day in 1959. He is 58 years old.
Peter Frampton, the man responsible for the biggest selling live album of all time ("Frampton Comes Alive!") was born on this day in 1950. He is 67 years old.
April 23rd:
The legendary Roy Orbison was born on this day in 1936. He died on December 6th, 1988 at the age of 52.
Def Leppard guitarist Steve Clark was born on this day in 1960. He died on January 8th, 1991 at the age of 30.
April 25th:
Blues legend Albert King was born on this day in 1923. He died at the age of 69 on December 21st, 1992.
April 27th:
Ace "Space Ace" Frehley – KISS's resident soloist in chief – was born on this day in 1951. He is 66 years old.
April 30th:
MC5 guitarist Wayne Kramer was born on this day in 1948. He is 69 years old.
Here's a photo of Wayne with his very own Roadie 2. 
Get our free Alternate Tunings Guide!