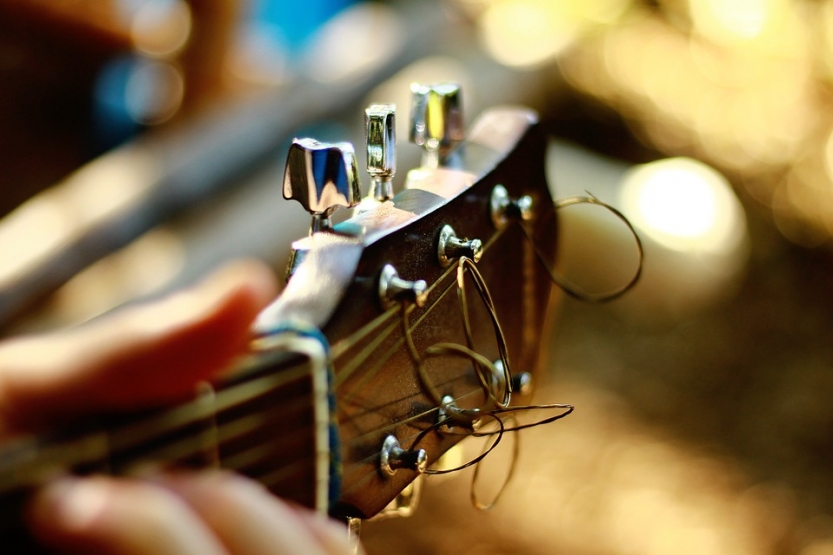 Tuning a guitar is simultaneously an art and a science. It's hard, in other words. Until you get the hang of it. But even then it can take a lifetime to perfect. Once you've spent a lifetime perfecting the art and science of guitar tuning… well, then your lifetime is over.
This took a dark turn.
A New Approach to Guitar Tuning: Alternate Tuning
Let's talk alternative approaches to guitar tuning. You will probably already have access to an app, an online tuner, a tuning pedal, or (if you're a hipster) a tuning fork. If you're a rockstar, you will already own a Roadie 2 and can safely skip to the bottom of this post.
What you have probably noticed when using your tuning app or pedal is that although the tuning is technically accurate, it still sounds… not accurate
Sounds good when you use one part of the fret, but not when you use another.
Sounds good until you put a capo on.
It might sound off depending on how hard you hit the strings.
Why is that? Good question, thanks for asking.
James Taylor Guide
A folk guitarist named James Taylor made a video addressing this exact question. By looking at some of the inherent problems with the way guitars are built, he was able to pinpoint where we go wrong when we tune our guitars.
As it turns out, hitting the strings hard makes the vibrations sharper — and vice versa. This means that you actually have to tune your guitar to your playing style, rather than tune it to what is technically accurate. Thus, if you hit the strings hard, your tuning needs to be flatter than you would think.
Depending on how hard you hit the strings, and thus how sharp they will vibrate, your tuning might look a bit like this: Tune your low E to -12 cents, your A to -10 cents, your D -8 cents, G -4 cents, B -6 cents, and E -3 cents.
You can check out his video here, in which he will play the same tunes with regular tuning and then compare them to his alternative tuning:
As one commenter on the video pointed out, however, this method is not dissimilar to the Buzz Feiten Tuning System — except that the latter is supposedly easier. He mentions that you can tune each string to an 'E'. Open low E, 7th fret E on the A string, 2nd fret E on the D string, 9th fret E on the G string, 5th fret E on the B string, and open E on 1st string.
How to use your Roadie 2
So how does all this work with your Roadie tuner? Grab your Roadie 2 and accompanying app, and go to 'Tunings'. Select 'Guitar' and six strings. Create a new tuning, and set your low E to -12 cents, your A to -10 cents, your D -8 cents, G -4 cents, B -6 cents, and E -3 cents. Save, and boom: you've got a custom tuning.