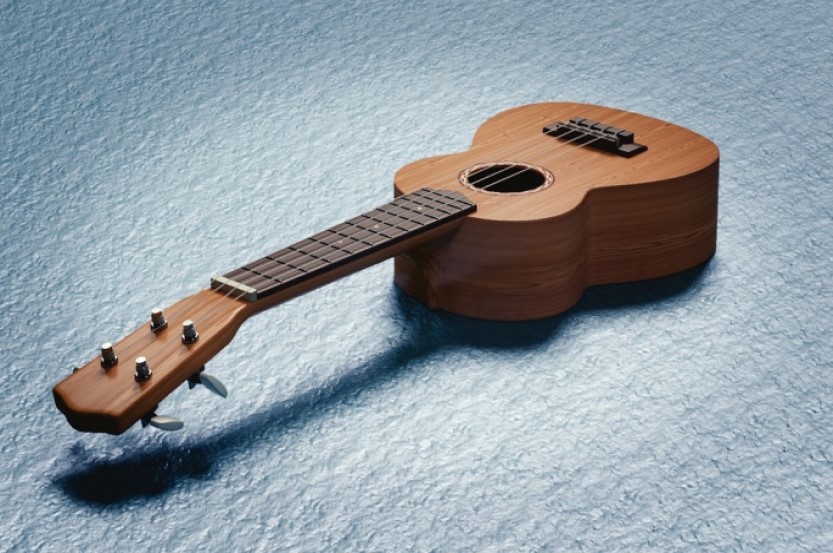 So you want to learn to play the ukulele? Awesome. But, what's the best Beginner Ukuleles? Which cheap ukuleles won't leave you buyer's remorse?
Today, we're going to answer just that. In this article, we'll take you through three of the best budget Beginner Ukuleles on the market from some top ukulele brands. All come in at under $100 and all are great for beginner and intermediate ukulele players alike.
Further Reading – The 4 Best Ukulele Songs for Beginners
Kala KA-15S Soprano  
Kala are well known for their high-end, premium ukuleles. And, with that in mind, you'd be surprised to see a budget model from the manufacturer. But, their entry level KA-15S, while no frills, doesn't skimp on the quality and craftsmanship you'd expect.
The KA-15S is a well-built instrument, featuring a mahogany neck and body with either rosewood or maple neck. It's comfortable to play, and the Graph Tech Nu Bone Saddle and Nut are a step up from what you'd expect at this price point.
Tonally, this one is clear, bright and happy-sounding. In short, it gives you everything you want from an entry-level Uke, at a price well shy of $100 (at our last check, you could pick one of these up for sub $60).
Luna Guitars Tattoo Concert Mahogany Ukulele
Luna Guitars are revered for making all kinds of high-quality stringed instruments; from acoustic and electric guitars and basses to banjos and bouzoukis.
So, it should come as little surprise that they're also manufacturers of high-quality Ukes. Their tattoo model wins in the tonal department, and has a unique aesthetic to boot.
As The Music Kitchen notes, the distinctive Honu design is something that really sets this one apart from the crowd in the visuals department:
"This design is based on a Hawaiian turtle (honu) which is a symbol of longevity and endurance. This tattoo has a swirling pattern which makes it a very eye-catching instrument. The design is laser-etched, so it'll never wear away."
"You can also find some additional design elements around the rosette, which is a nice touch."
Cordoba 15cm Mahogany Concert Ukulele
One of the more expensive entries on this list, the Cordoba is nonetheless a great value, sub $100 Ukulele option. Cordoba are best known for their Spanish guitars, and their craft in that department is in evidence across their Uke line as well.
As Duke of Uke notes, part of the appeal of Cordoba's instrument is its unique finish, and distinctive tonal properties:
"The Cordoba 15cm is an excellent choice for a next level in quality beginner Concert ukulele; from the moment you pick this ukulele up it feels well-crafted. From the shimmering abalone-style rosette to the high-finish body and fingerboard, this ukulele is a cut above many others in its price range. 
Thanks to the slightly deeper body, the Cordoba 15cm Concert offers a warm, slightly lower sounding resonance and volume than some of the rival brands on offer. The finish is a smooth natural mahogany satin that looks and feels great. Pearloid buttons and classic white binding completes a very attractive looking starter ukulele."
Another advantage to this one is the extra-wide, 38mm nut. For guitar players transitioning to ukulele, or beginners looking for some extra fretting room, the added neck width is a definite plus.
What was your first Ukulele like? Do you use one of the Beginner Ukuleles on this list?
Let us know in the comments.
Since you're here…
Are you learning the uke? If yes, then we've got the perfect app for you. Check out Roadie Coach( IOS | Android ). This free app is the best way to learn and master the ukelele! It will listen to you play and coach you through learning your favorite songs on the uke. Strum patterns, chords, and more! Download it now on ( IOS | Android )