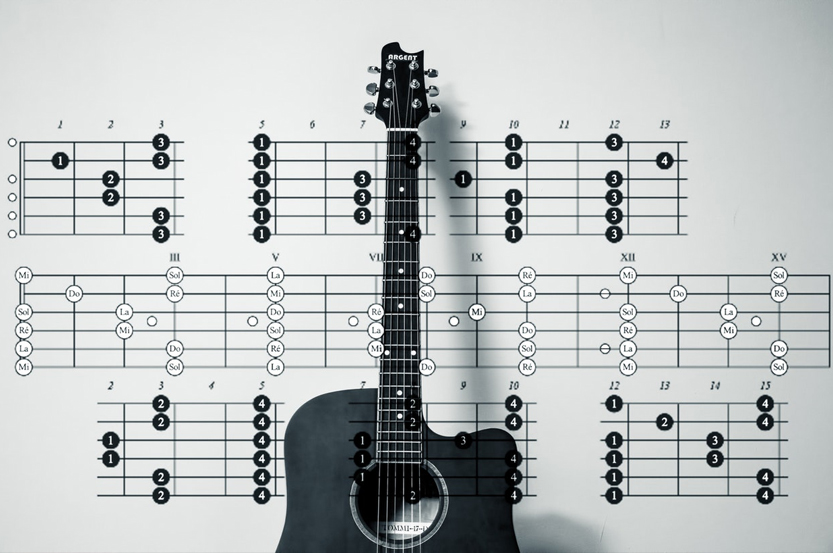 It's a well-established fact: having a routine makes your more productive. Chances are you already put this into practice when it comes to work, study, or exercise. But, it might not be something you've thought about when it comes to guitar practice.
As with everything else in life, having a routine is the best way to learn the guitar. Guitar pros have been doing it for years, and it's what separates the great from the good in the world of six-string shredders.
What does a good practice routine look like, though?
Fear not. Today, we've compiled three of our top tips for improving your practice routine so that you can get the guitar results you want, faster.
1. Make It Mundane
We like to think of playing guitar as constantly exciting, stimulating and inspiring. It's hardly surprising. Guitar playing has been mythologized as such in the media over the past seventy or so years. But, if you want to be a better guitarist, you need to separate yourself from that attitude.
Truthfully, when learning guitar, you won't always be super stimulated. Sure, there will be moments when you're really inspired to play, but you won't get those every day. And if you only pick up your instrument when lightning strikes, you're seriously restricting your progress as a musician.
So make it mundane and make it regular. Fix those 20 minutes or 1 hour of practice into your routine and do it every day, regardless of how inspired you feel.
This might seem like a drag at first, but making guitar mundane will pay off, and quickly. You'll be amazed at how quickly your playing improves, and it's that progress that will drive you to new heights.
2. Set Yourself Goals
Do you ever find yourself idly strumming the guitar? Or noodling a pentatonic scale without much purpose?
We all do from time to time. But, if this is you every time you pick up your instrument, you've got an issue you need to address. Playing without a sense of purpose is a surefire way to kill your motivation.
So ask yourself, "what made me pick up the guitar in the first place?"
Perhaps you want to master a particular song, or there's a guitar playing technique that you want to learn. Maybe you want to be a faster rhythm player, or add some jazz chords to your repertoire.
Work out what sort of player you want to be, and set realistic and tangible goals for your playing accordingly. Draw up a practice schedule and decide what you're going to work on for any given day. Set yourself deadlines to learn certain things.
This all might sound a bit serious – this level of discipline doesn't exactly scream rock 'n' roll – but trust me; being focused in this way will get you the results you want.
3. Track Your Progress
Working together with point number two, tracking your progress is essential to keeping up your motivation, and laser focusing on areas for improvement.
Keep a guitar notebook handy and write down what you did each practice session. Assess what you did well, what you're struggling with, and what your areas for improvement are.
Doing this will help guide your playing, and make you a much more balanced musician. In the long run, it's also highly motivating.
There's nothing more satisfying than looking back six months or a year in your notebook and seeing how far you've come.