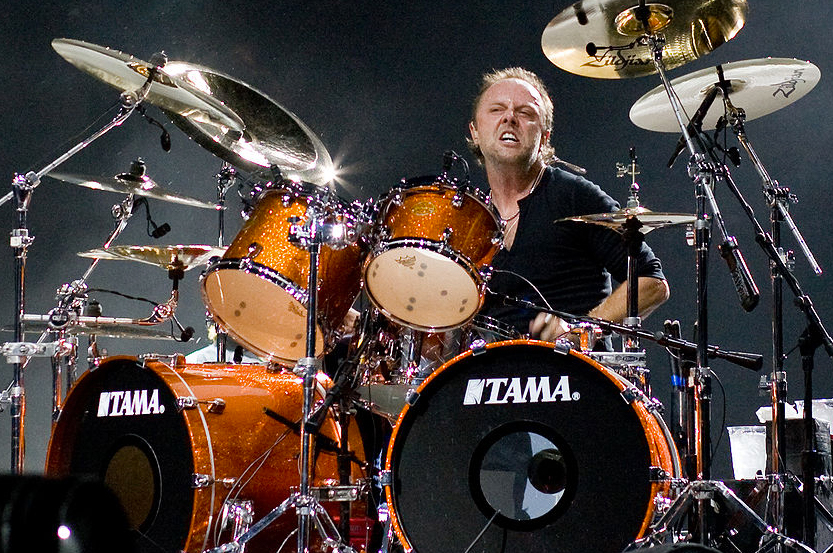 What's the best bass riff of all time? Metallica's "For Whom the Bell Tolls " is certainly a contender. Cliff Burton's chromatic intro riff is a heavy metal masterclass. And, if you're serious about learning metal bass, it's a must-have riff in your arsenal.
With the song turning 35 this year, we thought it'd be fun to look back on the "Ride the Lightning" classic, with some lesser-known facts about the signature Metallica track.
Explorers, Flying Vs, Marshall Stacks and Aria Basses at the ready headbangers, it's about to get heavy!
 It's in a Very Strange Tuning
Ever tried to play along to the studio version of "For Whom the Bell Tolls"? You've probably had some guitar tuning issues. That's because the song is a quarter step above standard tuning.
Why? The verdict is out on that one. But, as the Metallica Wiki notes, there are two theories. First is that the band intentionally sped up the recording, pitch shifting it in the process. Second is that the guitars are actually tuned up a quarter step so that they match the pitch of the tolling bells.
(Of course, if you want to play along to the studio version, Roadie's tuning presets makes it a breeze. You'll be up a quarter step in seconds and ready for crushing metal).
Speaking of tolling bells…
The Tolling Bell Isn't a Bell At All…
 Y'know that iconic bell sound at the beginning? It isn't actually a bell. That's drummer Lars Ulrich thwacking an anvil at Sweet Silence Studios in Copenhagen. As producer Flemming Rasmussen recalled:
"We had an anvil in the studio, and Lars had to bang that; it could've been that or from a record of sound effects. But there was a really heavy, cast-iron anvil and a metal hammer, and we stuck them in an all-concrete room. He'd just go wang." 
Turns out that tolling bell is quite literally heavy metal!
Cliff Burton's Crushing Bass Riff Didn't Start Off Heavy…
 The iconic "…Bell Tolls" intro bass riff dates back way before Metallica. In fact, Cliff Burton originated it during a 12-minute jam at a battle of the bands with his first group, Agents of Misfortune. But, as Kirk Hammett recalled, the version he initially heard was a decidedly un-heavy classical guitar part:
"He would play that riff a lot in the hotel room when him and I were hanging out. He used to carry around an acoustic classical guitar that he detuned so that he could bend the strings. Anyway, when he would play that riff, I would think, "That's such a weird, atonal riff that isn't really heavy at all." I remember him playing it for James, and James adding that accent to it and all of a sudden, it changed. It's such a crazy riff. To this day, I think, "How did he write that?" Whenever I hear nowadays, it's like, "OK, Cliff's in the house."
What's your favorite Metallica song? And do you think "For Whom the Bell Tolls " is the best riff ever? Let us know in the comments!
Main photo credit: Kreepin Deth