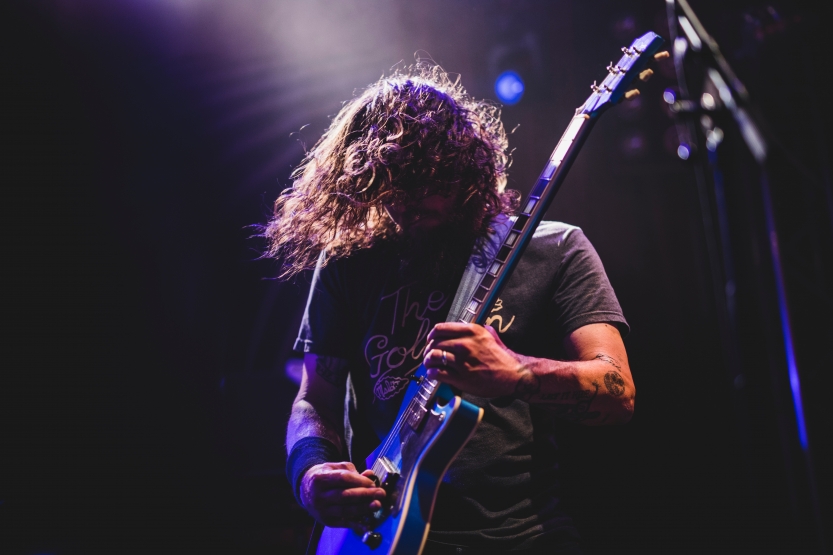 What's the best way to learn guitar? You can take guitar lessons, you can look up guitar tabs, study guitar music theory and brush up your guitar basics. That's a good start.
But, for my money, the best education when it comes to guitar playing is getting out there and taking it to the people. Playing live is the guitar course that you need to be a better player – you wouldn't believe the things it can teach you.
 So, if you're serious about being a better guitarist, it's time to bring your music to the masses. To help you do that, here are 3 Top Tips for Playing Guitar Live.
 Give 100% of Your 80%
This piece of advice comes from Dorje frontman and Chapman guitars head honcho Rob Chapman by way of Bon Jovi's Phil X.
When you're on stage, you should always give 100% of your 80%. But what does that mean exactly?
Giving 100% of your 80% means performing to 80% percent of your guitar ability, but putting full energy and enthusiasm into that performance.
This might sound like a weird approach, but the reason for it is actually fairly straightforward. If you play at the absolute limit of your ability, you run the risk of overreaching, which increases your chance of making a mistake. Playing to 80% of your ability means you're always playing at a level where you're comfortable. That results in a much more confident performance.
To, your audience (mostly made up on non-guitarists), a simpler guitar solo played with confidence and charisma is going to be much more impressive and entertaining than a more complex guitar part where the guitarist is barely present because they're concentrating so hard. That's especially true if that part is so hard that you mess it up!
Remember, it's not just about the playing, it's also about the performance.
Practice in Live Conditions
In my experience, one of the biggest mistakes that newbie live guitarists make is practicing in the wrong conditions.
When you start playing live, there are a few things that you've got to get used to. At home, for example, you probably practice with your amp facing you. When you're onstage, it will be behind you, and probably a damn sight louder than in your bedroom. Stage acoustics are completely different to those of a rehearsal room, and playing to an audience is a very different experience from playing to a brick wall.
So how do you prepare for that? Tom Hess recommends following an approach called the "stress simulation test" – simulating live guitar playing in your practice as closely as possible.
Hess has a long list of recommendations for stress simulations, and if you're a real eager beaver, you might want to run through the lot of them. In my experience, though, there are two sure-fire ways to prepare yourself for stage performing:
In the rehearsal room, set up your gear as it's going to be set up on stage and play at the appropriate volume.
If you've got your first big gig coming up, get out and try some low-pressure open mic nights beforehand.
Do anything you can to familiarize yourself with live conditions. That way, you know what to expect on the night and don't run the risk of freezing up on stage.
Play in tune!
This one should be so obvious that it doesn't need repeating, but the amount of times I've seen a young band's gig ruined by tuning issues is frankly astonishing!
When it comes to playing live, you can get away with being a bit sloppy. You can get away with fluffing a few notes in a solo. But the one thing you CANNOT get away with is an out-of-tune guitar. Even the most musically illiterate of concert goers will know when your guitar is out of tune, and it will spoil the experience for them.
Please, please, please invest in a good tuner! Roadie 2, for example, is great in a live situation – it tunes fast, and works great in the noisy onstage environment. Make sure you tune your guitar between songs and make sure that everyone in your band IS IN TUNE WITH ONE ANOTHER.
Regardless of how well you're all playing, if you're not in tune, your performance will suck.
What did you think of these 3 Top Tips for Playing Guitar Live? Share your thoughts in the comments below!