4 Of The Most Influential Black Guitar Players In History
by Ethan Brookes, Jan 7, 2021 . 4 min read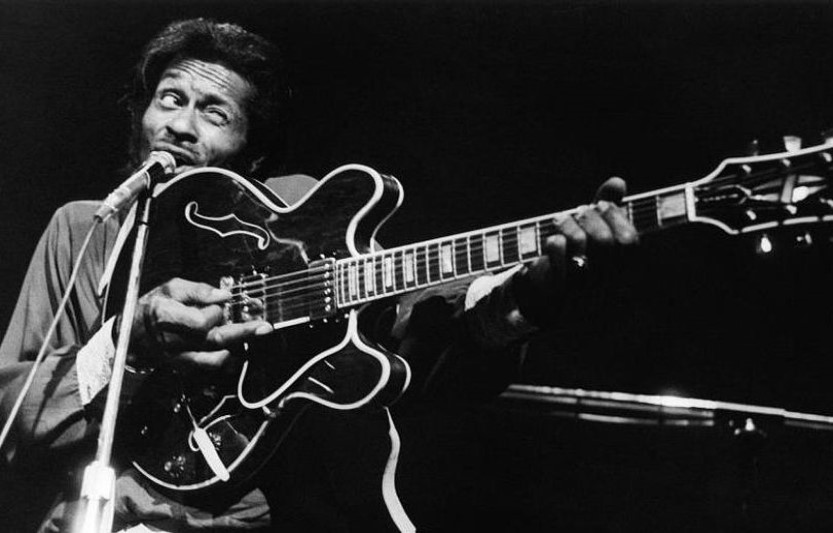 History has witnessed a plethora of guitar geniuses, like the late Eddie Van Halen, who passed away this year — but not after revolutionizing guitar playing and bringing the tapping technique to the forefront.
There's also Alan Holdsworth, regarded by many as the greatest technical guitarist to ever live. Having said that; we'd be remiss if we don't give a special shout-out to the great Black guitar players who have made their mark through the years. Here are 4 of the most influential Black guitar players in history.
Jimi Hendrix
To fully understand Hendrix's trailblazing virtuosity, look no farther than his ranking in Rolling Stone's '100 Greatest Guitarist' list: Number 1. He was a genius on the guitar, pushing the musical boundaries of his iconic Fender Stratocaster in ways previously unimaginable. It wouldn't even be hyperbole to say that today's electric guitar players stand on Hendrix's shoulders; as he was one of the first to truly explore the potential of the electric guitar. That's why any discussion of the best guitar players of all time will invariably circle back to Hendrix.

His Tributes
Fittingly that legacy is celebrated in various ways, from Hendrix-inspired merchandise to documentaries like A Film about Jimi Hendrix and even Hendrix-themed slots. In fact, an article on Asian gaming site Expatbets lists NetEnt's Jimi Hendrix slot as among the best today, with its 70-esque layout and image of Hendrix himself on the reels. He also figures prominently on the Guitar Hero series and is the main character in the adventure video game The Jimi Hendrix Case. These tributes are well-deserved, and they underscore Hendrix's unrivaled impact and influence in the world of guitars.
Chuck Berry
Berry is widely regarded as a rock 'n' roll pioneer, regaling crowds in the1950s with what The Los Angeles Times describes as "an audacious yet crafty blend of riff, melody, rhythm and attitude." His hits such as "Maybellene," "Roll Over Beethoven" and "Johnny B, Goode" would soon define rock 'n' roll, while his genius on strings would go on to demonstrate the seemingly endless possibilities when it comes to playing the guitar. Small wonder Berry influenced a generation of guitar players; including the above-mentioned Hendrix, the King of Rock 'n' Roll Elvis Presley, and Queen's Brian May; who penned a heartfelt tribute to Berry upon his death in 2017.
Eddie Hazel
Hazel, in a way, was misfortunate enough to follow in the footsteps of the genius that was Hendrix; and that's probably the biggest reason he seems vastly underrated. That said, Hazel was every bit the virtuoso that Hendrix was; and his guitar riffs for the George Clinton-fronted Funkadelic are among the most memorable in funk.

In a feature in The Atlantic, in fact, Hazel is described as Hendrixian, playing as if he had "conjured himself a nervous system out of deep feedback." But while he sounded like Hendrix, Hazel had a style of his own, and it was showcased most memorably in Funkadelic's early triptych of music excellence: Funkadelic and Free Your Mind … And Your Ass Will Follow in 1970 and Maggot Brain in 1971. These albums are canons in funk, and Hazel's guitar playing remains a gold standard in the genre.
Prince
Prince is such a total performer that his guitar playing is often overlooked. His greatness on the strings is undeniable. It's marked by an almost effortless ability to not only shift from one genre to the next; but also to improvise where necessary. He was most chameleonic in Sign O' The Times, straddling pop, funk, soul, jazz, rock, electronica, and even psychedelia in a showcase of brilliance all around, including on strings. And like Hendrix, Berry, and Hazel before him; Prince demonstrated that guitar playing knows no bounds when in the hands of a master player like him.
So, what do you think of our list of the 4 Most Influential Black Guitar Players In History? Did we miss anyone? Check back on us at Roadie Music and let us know! Check out our products, too, while you're at it.
Subscribe to Gain Access to our Alternate Tuning Library & Accompanying E-Book Guide
Discover the origin of the most popular tunings, some less-known facts, AND most importantly, learn how to play songs in your desired tunings.