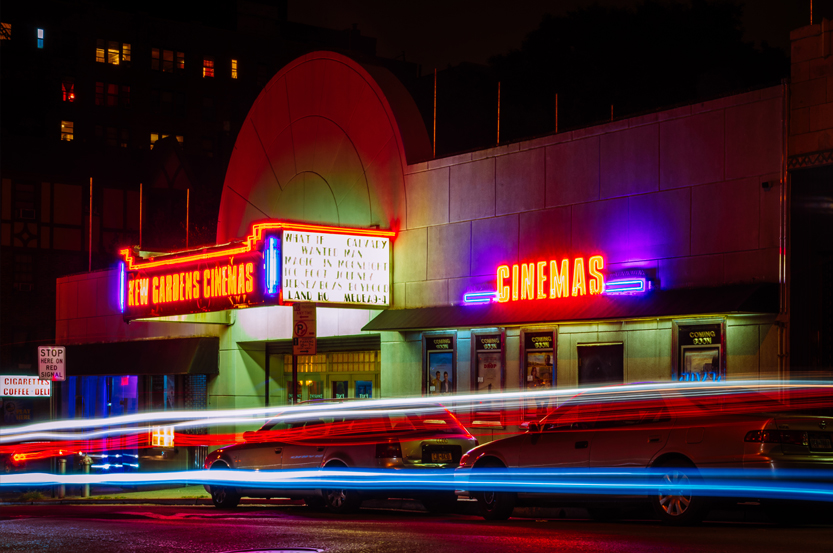 A few months ago, I was at a guitar clinic hosted by Rabea Massaad of Dorje, Toska and YouTube fame.
During the Q and A session, someone asked Rabea what sort of music inspired his work. He cited plenty of influences that you'd expect, but then said something that initially surprised me. He said he listened to a lot of film scores, and that's where a lot of his melodic ideas – particularly for Toska – came from.
When I thought about it some more, it made perfect sense. If you only listen to rock and metal music, you hear the same melodic patterns, the same progressions and intervals, popping up over and over again. But, film music gave him something different to draw from and was part of what made Toska's sound so unique.
Of course, Rabea isn't the only guitarist to draw inspiration from Film and Television music. You've only got to do a cursory search on YouTube to find some awesome covers of iconic TV and movie themes.
So, if you're learning how to play guitar and want a fresh take on things, why not check out some of these videos for inspiration. While you're at it, why not bust out some guitar tabs, guitar chord sheets and try covering some classic TV and movie themes for yourself? Here are the best Guitar Covers of Iconic TV & Movie Themes.
Game of Thrones Theme (Electric Guitar Cover) – Kfir Ochaion
Ramin Djawadi's Game of Thrones theme redefined the way we think about scores in fantasy film and television. Switching between minor keys and featuring the cello as the lead instrument, it was specifically composed to buck the flute and violin-led clichés of fantasy music and reflect the darkness of the world of Westeros. The result was an instant classic, entirely appropriate for a show that was unlike anything else on television. (This is one of the best guitar songs I've heard that's for sure!)
And y'know what? That epic theme translates magnificently to guitar, as Kfir Ochaion shows. Grandiose, bombastic and sweeping it's a great interpretation of Djawadi's now-iconic tune that will have you reaching for your instrument.
Star Wars: Guitar Medley (Episodes I-VI) – Vordrab
John Williams is a movie music master, and it's testament to his genius that there are so many iconic pieces of music in the Star Wars saga. Of course, this presents guitarists with a problem. If you're going to cover a piece of Star Wars music, which piece do you cover?
For Vordrab, the answer was ALL OF THEM. In this impressive, if somewhat exhausting nine-minute medley, he shreds his way through many of Williams' most noteworthy Star Wars pieces. Even the 20th Century Fox fanfare gets a run through.  Oh, and he does it all movie-appropriate Star Wars costumes to boot. You can't really fault him for his dedication!
Pirates of the Caribbean Theme (Fingerstyle Cover) – Eddie van der Meer
Klaus Badelt and Hans Zimmer's Pirates of the Caribbean theme song (He's A Pirate) is a piece of music guaranteed to get you pumped. Seriously, if you're about to play a show and want to get the adrenaline going, listen to that song – you'll jump on the stage like you're a Pirate storming a merchant ship.
Given the epic-ness of the Pirates theme, it's unsurprising how many amped-up guitar renditions of it are floating around on YouTube. Eddie van der Meer, however, took a different route, with a gentler, finger-picked, acoustic cover.
And, it works brilliantly! Feeling more like a folksy sea shanty, it's still completely evocative of the film. Well played, Eddie.
The Good, The Bad and the Ugly (Ecstasy of Gold Meets Metal) – Erock311
Ennio Morricone's spaghetti western music is incredibly evocative, and The Good, the Bad and the Ugly is perhaps his film music masterwork. From the legendary title theme, to the climactic Ecstasy of Gold, it's undoubtedly one of the greatest scores committed to celluloid.
Morricone's spaghetti western themes tend to be pretty heavy on guitar. But, YouTuber Erock311 has taken things to another level with a suitably metal-ized version of The Ecstasy of Gold. He's not the first person to attempt it. Metallica, who have used Ecstasy as their intro music since the mid-80s, recorded their own version in 2008. But, you've got to salute Erock311 for taking the song and making it his own. Distinctively metal, but unmistakably Morricone, it's a great version of a great piece of music.
The Lord of the Rings: Concerning Hobbits – Beyond the Guitar
ARVE Error: Invalid URL https://www.youtube.com/watch?v=1ZYwuqCMXBM - in url

Howard Shore's Lord of the Rings score is full of incredible moments. But perhaps the loveliest is Concerning Hobbits (Shire Theme) – the piece of music that introduces us to Frodo, Bilbo, and the rural idyll of Hobbiton.
Beautifully understated, it works so well in contrast to many of the more sweeping and epic music cues that follow it in LOTR's combined, 9-hour runtime.
With that in mind, it probably won't surprise you to know that it works great on classical guitar, something that wasn't lost on YouTuber Beyond the Guitar. His cover of Shore's music is great, and it captures the spirit of Tolkien's world marvelously.
So those are my five picks for best Guitar Covers of Iconic TV & Movie Themes, but there are plenty more out there.
What are your favorite best Guitar Covers of Iconic TV & Movie Themes? Which TV and Movie themes do you think guitarists should be covering? Sound off in the comments!