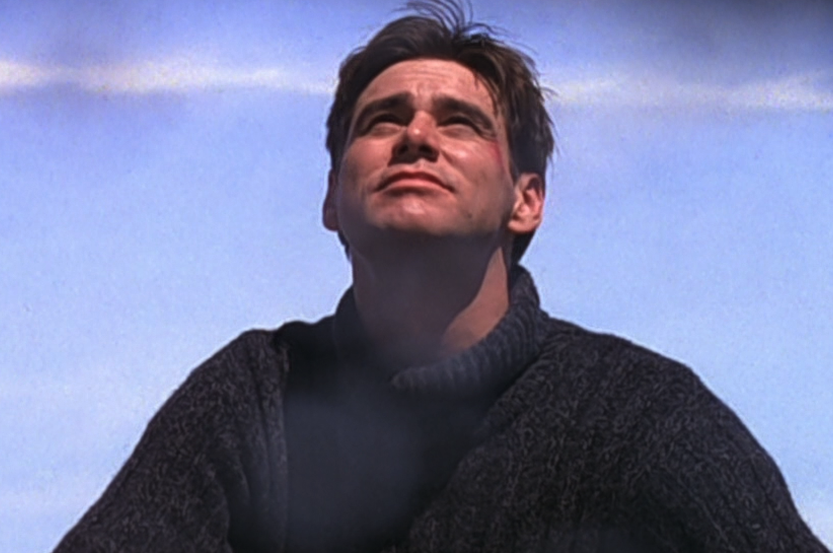 Some of my favorite movies happen to also feature some of my favorite soundtracks. Coincidence? I'm not sure. Regardless if I like the movie because of its soundtrack, or like the soundtrack because of the movie, one thing is for sure: the right soundtrack or score has the ability to captivate us, keep us on the edge of our seats, move us to tears, and help us connect with the characters.
The right song choice for a scene makes it feel like no other song would do justice for the particular seen you're watching and hearing at that moment. Sometimes it's subtle background noises; or it's an intense, harrowing score; sometimes it's the lyrics you connect with, and sometimes you just don't know what it is, but the song captures the film's true essence.
Personally, one of my favorite things about watching a movie is waiting to see if I'll be content with the soundtrack. I love when scores and songs are written with the movie in mind, rather than just creating a playlist. However, both work, depending on the movie. In the spirit of the 2018 Oscar's week, let's take a look at five great soundtracks, in no particular order, which you should add to your listening list now.
1. The Truman Show
The score to The Truman Show was largely composed by Burkhand Dallwitz. However, composer and living legend Phillip Glass wrote seven of the film's songs, some of which were previously composed. The duo won a Golden Globe award for Best Original Score in 1998. The songs act as a soundtrack to Truman's life that was perfectly played by Jim Carrey. Each song brilliantly captures and echoes Truman's moods as well as the direction the movie is heading in. The soundtrack's Holy Grail song has got to be the haunting piano masterpiece Truman Sleeps, written by Glass. Another masterpiece is Dallwitz's Reunion.
2. Garden State
The Garden State soundtrack was compiled by Zack Braff, who also acted in and produced the movie itself. He won a Grammy for Best Compilation Soundtrack Album for Motion Pictures, Television or Other Visual Media in 2005. "Essentially, I made a mix CD with all of the music that I felt was scoring my life at the time I was writing the screenplay," said Braff. The soundtrack features great songs from Iron & Wine, Nick Drake, Zero 7, Frou Frou, and most notably, The Shins.
One great scene is the party where Braff takes a hit of ecstasy and lets it take over as he sees life speed up and slow down while glued to the couch. Zero 7's In the Waiting Line peacefully fits the scene. The most memorable song-film scene, however, is when Braff meets Natalie Portman's character, Sam. He asks what she's listening to, to which she replies, "The Shins." She takes off her headphones to put over his ears, and says, "You gotta hear this one song. It will change your life, I swear." Enter: New Slang by The Shins. The scene represents an encounter people usually only dream about.
3. Drive
Drive is a spectacular movie, and its soundtrack is equally amazing; an integral part of experiencing the film. The score is primarily composed by soundtrack heavyweight Cliff Martinez. However, many of the film's most captivating songs were not written by Martinez, including the soundtrack's title song, Nightcall by Kavinsky, as well as A Real Hero by College, and Tick of the Clock by Chromatics. A Real Hero plays during the movie's happiest scene, when Ryan Gosling's character is wooing Irene, played by Carrie Mulligan, before shit gets real. Tick of the Clock plays during the opening car chase scene at the first of the film and perfectly sets the pace for what's to come.
4. Only Lovers Left Alive
Only Lovers Left Alive is a film that would not be the same if the score consisted of common Western songs played by typical instruments. The film was ranked 72nd in BBC's 100 greatest films since 2000 in an international poll by 177 critics. Director Jim Jarmusch's band SQÜRL is the key contributor to the film's score. SQÜRL (featuring Madeline Follin) opens with a dark, vampire-inspired version of Wanda Jackson's "Funnel of Love." The soundtrack also features Zola Jesus, Lebanese vocalist Yasmine Hamdan, and Dutch lute player Jozef van Wissem, who composed many of the film's songs. Wissem's lute compositions played a key element in creating the film's archaic feel and sound. All in all, Only Lovers Left Alive is one of the best original modern soundtracks.
5. Me Earl and the Dying Girl
ARVE Error: src mismatch
provider: youtube
url: https://www.youtube.com/watch?v=OEJgiqHUfFI&list=PLVTqAYO7ebYxFCwD2Fkdym-bAAfztVhka
src in org: https://www.youtube-nocookie.com/embed/OEJgiqHUfFI?list=PLVTqAYO7ebYxFCwD2Fkdym-bAAfztVhka
src gen org: https://www.youtube-nocookie.com/embed/OEJgiqHUfFI


Though there was no official soundtrack release for Me Earl and the Dying Girl, the film's song list remains nonetheless brilliant. In my experience, most coming-of-age films tend to have great soundtracks, often featuring classic rock hits. Me Earl and the Dying Girl features tracks from Lou Reed and Cat Stevens, but the soundtrack is mostly dominated by the works of Brian Eno. If you want to add emotion to a scene, just insert one of Eno's ambient masterpieces. Great soundtracks bring scenes to life; sometimes even during death, which is what Eno's The Big Ship does during one particularly tear-jerking scene in the movie.
Have you listened to any of these soundtracks before? Do you have any other suggestions for awesome soundtracks? Let us know in the comments below.