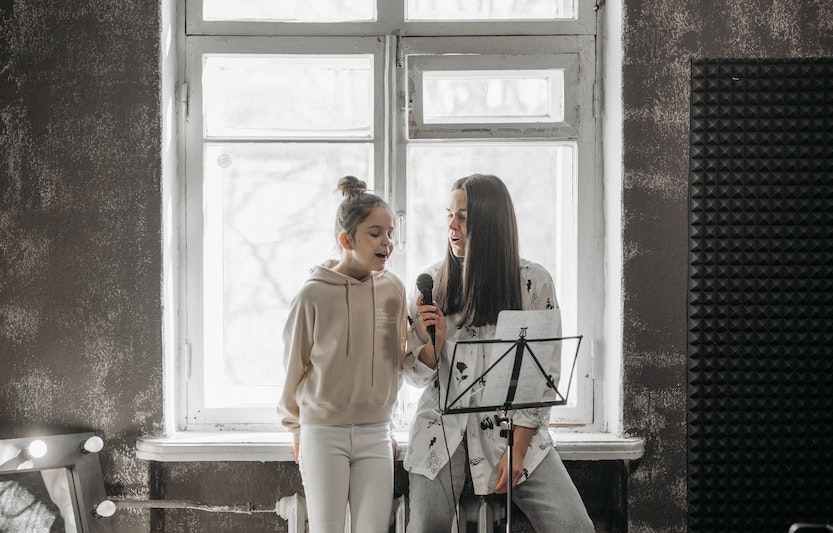 The 5 best online singing lessons offer tremendous value for beginners and advanced singers.
All of these are legitimate options to develop your singing ability and have fun as well. From great singing exercises to how to become a pro, these websites have a lot to offer.
We live in a fantastic time for DIY, with a tremendous amount of information and singing tips available via the Internet.
However, there is also quite a bit of misinformation out there, so it is key to choose carefully.
Here we give you the 5 best online singing lessons.
Singdaptive comes with a fantastic student-teacher feedback feature that appeals to many students all over the world. This website relies on their Exchangely technology in which the student submits goals and singing clips to his or her coaches. The coach then provides personal guidance and gives you a plan to follow.
Singdaptive also features over 350 on-demand lessons and several pricing options.
The entire premise of this website is to provide you with good singing skills in 30 days. It may sound like a lot to deliver, but it comes with a 14-day free trial that you can use before committing.
This website offers video tutorials with step-by-step instructions on a variety of topics. These include exercises for strengthening your vocals, technique, and much more.
You can also book a private lesson if you wish, which is a massive plus for any website. This way you can get personalized help from a qualified teacher. Overall, a fantastic option for online singing lessons. 
Check out our Roadie Coach, an ideal aid for musicians looking to get better with personalized feedback, and an app full of features, songs, and more. 
When learning to sing and play at the same time, Coach will carefully listen to both your voice and instrument and give you feedback on each.
The Vocalist Studio offers different courses that focus on your interests and goals as a singer. Their most popular course is entitled "The Four Pillars of Singing" and is renowned for being very comprehensive.
With plenty of video lessons and resources, The Vocalist Studio is one of the best options out there. 
Singeo is an online singing lessons platform from the creator of other popular music instruction sites for guitar, drums, and more.
Besides offering extensive information and instructional videos, Singeo also comes with a large list of popular songs to sing along to. You can try any song with a low range, original range, or high range. This is a great feature so beginners and more advanced singers can choose something appropriate for their level. 
Additional features include weekly live sessions, personalized video feedback and a 100% money-back guarantee. 
These 4 best online singing lessons can get you started or help you improve. These courses have all been carefully designed and they all have plenty of happy customers that swear by them. Remember to be consistent and practice your lessons, and have fun!