7 Tips for Musicians in Quarantine
by Frederik Nielsen, Apr 10, 2020 . 5 min read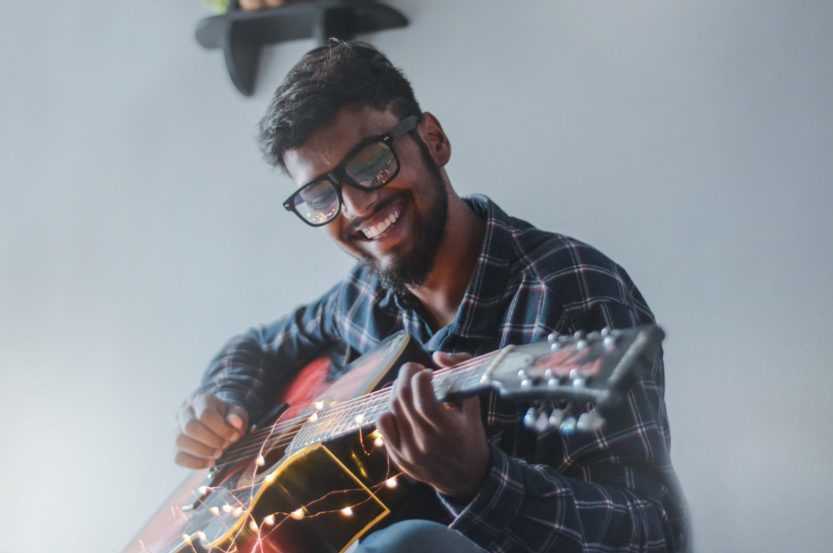 We've decided to share 7 Tips for Musicians in Quarantine to help keep you going! The pandemic has had a huge impact on all industries, and music is no different.
While the restrictions are necessary to save people's lives, we also have to admit that life has become a bit harder.
And of course, staying productive while you're locked up in your home can seem impossible on certain days. Whether you're a professional musician trying to stay afloat, or simply a weekend warrior trying to sharpen your playing skills.
So here are our recommendations…
1. Finish Your Old Projects
Although this mainly refers to your old songs, you've probably started working on a ton of projects you never got around to finishing. Here are just a few things you can finish during this period:
Finish designing your merch
Design a logo for your band
Mix and master your old albums
Create lyric videos for old songs
Set up a Bandcamp page
You may not make money or benefit in any way from any of these during the quarantine, however, you'll set your self up for success. Putting in work early will help things run smoothly once all of this is over and when gigs start coming in.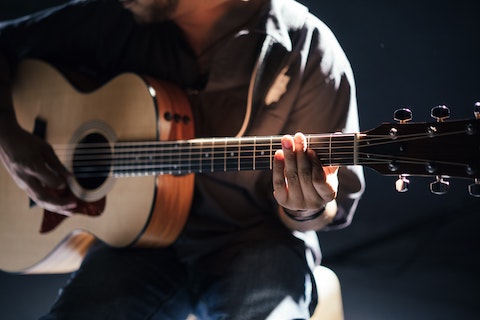 2. Learn a New Instrument
Like many other musicians, you probably have more than one instrument laying around your home. There's probably one you bought intending to learn it. Now's definitely the time to do it.
Learning to play an instrument for the first time probably seems like too much work. Yes, becoming a virtuoso player takes years, however, you can learn the basics of a new instrument in 6 to 12 months in normal conditions. And remember: you now have more free time than ever.
That means you can surely learn to play a new instrument in a few weeks. You already have people like James Rhodes, a world-class pianist, who claims he can teach anyone to play Bach in 6 weeks or less.
3. Work on Your Production Skills
Are you more comfortable with writing lyrics, music, and arranging songs than with playing an instrument right now? Then you should take some time to learn more about music production. There's plenty of music software out there for you to master.
Around 66% of music producers nowadays use:
Ableton
Logic
Pro Tools
Cubase
You don't need to use all four programs, of course. However, you should at least be familiar with all of them on a superficial level. You can always download trial versions of each program, mess around, and experiment a little.
4. Support Your Fellow Musicians
Above all, we need to support each other during these dark times. And this is probably the most important out of all our tips for musicians in quarantine. With the world on pause, no gigs in sight, and no secure income, all musicians are now in the same boat. You should find a way to support your fellow musicians.
This doesn't necessarily mean support other musicians financially. While purchasing someone's album, vinyl or t-shirt would be awesome, you can support people in other ways. Reach out to the people you know, collaborate on projects, and share their music.
Trust us, a little support can go a long way.
5. Start Streaming and Play Online
With no one to play with, you probably have to try and force yourself to play your instrument every day. Playing all by yourself doesn't sound all that fun right? It doesn't, which is why you should make use of your internet connection and start streaming your sessions. People all over the world are already doing it. And don't worry if you don't have a huge following. You can simply call your friends and practice with them or play on Instagram Live for your followers.
6. Use Social Media to Create a Buzz
Speaking of social media and live streaming, since you're probably already spending a few additional hours on Instagram, Twitter, or Facebook, why not use those hours to promote your music? You can post your old tracks, promote new material, or get creative with it. Take Marc Rebillet for example. The YouTube sensation had to cancel his Australian tour. To make up for it, he performed four live shows for free on his social media profiles.
7. Use the Time to Practice
You should use this time to perfect your craft if everything else fails. All of the things we mentioned above should motivate you to practice in one way or another. You can work on your playing, your promoting, or even mixing skills. Simply take your guitar, bass, trumpet, or whatever instrument you play, and play it! Quarantined musicians in Italy are singing and playing from their balconies. Be as creative as you can, just don't give up on your dreams because of this situation.
Time to Get Efficient!
Hopefully, these tips for musicians in quarantine will come in handy. The biggest advice we can give you is trying to stay as positive as much as you can. Staying inside may be boring, but you've got your health and roof above your head.
We hope you enjoyed our article. Do you have any efficiency tips yourself? Share your thoughts with us by leaving a comment in the comment section below.
Need a challenge to keep yourself busy? See if you can nail down these 2 Notoriously Difficult Songs to Learn on Guitar.
Get our free Alternate Tunings Guide!