5 Epic Performances from July-Born Guitar Heroes
by Alec Plowman, Jul 24, 2019 . 3 min read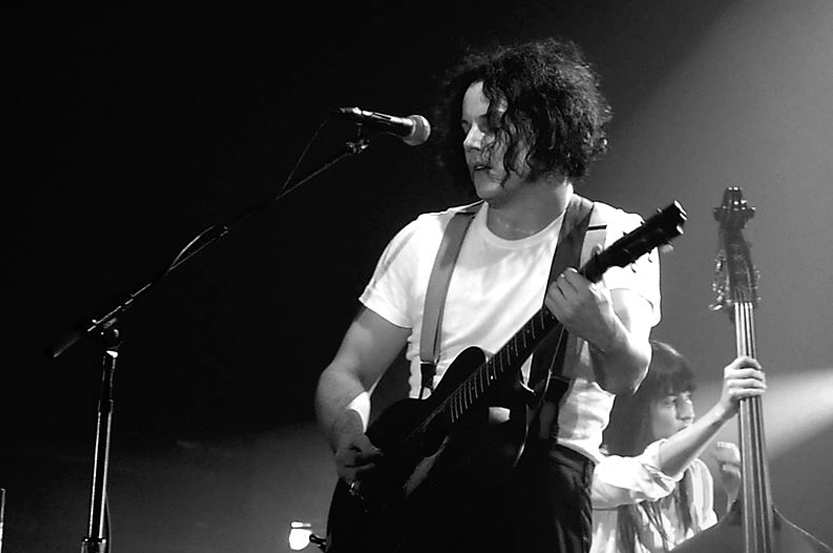 If you want to learn and master guitar, looking towards a guitar hero or two is never a bad idea.
You can learn a lot from the pros, not just about music, but about performance, about swagger. With that in mind, we've compiled a list of 5 Epic Performances from July-Born Guitar Heroes that  will make you want to pick up and play.
Oh, and in keeping with a new month being upon us, all these performances come from guitarists born in July. They're all very different and span several decades. But they all rock, and that's what matters.
Check them out!
Jack White (July 9th, 1975)
The White Stripes' radical reinterpretation of Dolly Parton's "Jolene" was something of a revelation upon its release, breathing new life into a country classic. This awesome version from Glastonbury 2002 shows just how well Jack White uses light and shade in his guitar playing.
Carlos Santana (July 20th 1947)
Santana's performance at Woodstock 1969 has passed into legend. Watching this hypnotic performance of "Soul Sacrifice," it's not hard to see why. It's a fuzzed out, good vibes masterpiece, with Carlos himself at the top of his game.
Richie Sambora (July 11th 1959)
We tend to think of Bon Jovi for their big, over-the-top electric rock 'n' roll performances. But, as this 1989 acoustic performance shows, guitarist Richie Sambora, in particular, was capable of delivering some tasty and subtle unplugged playing as well.
Steve Morse (July 28th 1954)
Filling the shoes of Ritchie Blackmore is no mean feat, but Dixie Dregs guitarist has more than lived up to the task in his 20+ year tenure with Deep Purple. Case in point is this sublime live version of  "When a Blind Man Cries," replete with an epic Morse solo spot.
Ron Asheton (July 17th, 1948)
A protopunk masterpiece here from The Stooges, with the guitar of Ron Asheton front and center. You can't help but love that riff, so pummeling in its intensity yet genius in its simplicity. And the frenetic, ragged solo from Asheton at the song's mid reminds you of why the Stooges seemed so dangerous back in 1969.
What is missing from our list of 5 Epic Performances from July-Born Guitar Heroes; What performance videos do you watch when you need inspiration? Share your stories in the comments!
Subscribe to Gain Access to our Alternate Tuning Library & Accompanying E-Book Guide
Discover the origin of the most popular tunings, some less-known facts, AND most importantly, learn how to play songs in your desired tunings.